Anthesis Group appoints new Chief Information Officer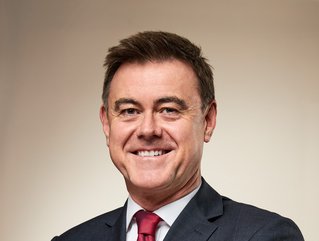 Ian Golding joins the largest group of dedicated sustainability professionals globally and one of the UK's fastest-growing private companies
Today, Anthesis Group appointed Ian Golding as Chief Information Officer.
In this newly created role, Ian will take responsible for setting the strategic direction and governance of Anthesis' technology, data and digital capabilities and joins Anthesis' Global Leadership Team.
Known as the 'sustainability activator', Anthesis brings together 800 experts operating in 40 countries around the world.
A CIO track record at the highest level
A keen investor, advisor, and a mentor for digital startups; Golding has over 20 years of global technology leadership experience, including 15 years within the sustainability sector, and was previously Interim CIO at The Natural History Museum London, SThree Plc, and CIO & Partner at The ERM Group.
His role at ERM Group helped navigate the company through its most significant growth phase across four private equity cycles.
Also during this tenure at The Natural History Museum, Golding developed the technology strategy and vision to support its position as a world leader and as a centre of excellence in scientific research on the Earth's geology and life.
Speaking on the new CIO appointment, CEO Stuart McLachlan said: "Anthesis was created with technology, digital and data at its heart, acknowledging their criticality in unlocking sustainable performance through faster, advanced, and data-led decision making. Ian's exceptional experience and a successful track record in transformational change is a very valuable addition to our Global Leadership Team."
Incoming CIO Ian Golding added: "We're at an inflection point where purpose-driven organisations are recognising and reacting to their exponential impact ambitions through the adoption of technology, data and digital. Anthesis is at the helm of driving change, for its clients and society, through an enviable portfolio of solutions. Acting on its goal of eliminating 3 gigatonnes of CO2e emissions by 2030 for its clients, Anthesis' digital solutions are helping address the scarcity of sustainability skills while solving client problems to secure a sustainable future."
Anthesis' portfolio of over 20 digital solutions enables clients to spot emerging trends and challenges, align business strategies and secure competitive advantage by anticipating and adapting at pace. These solutions include the Tesco Supplier Network, an online Activator Hub which connects more than 10,000 suppliers and promotes collaboration, innovation, and best practice approaches, and Vastum, Anthesis' digital waste tracking tool, tracking waste from the producer to its destination and fate, so helping to reduce waste crime.
A more resilient and productive world through sustainable strategy
Proud to be a B Corp, Anthesis seek to make a significant contribution to a world which is more resilient and productive.
This is achieved by working with cities, companies, and other organisations to drive sustainable performance, developing financially driven sustainability strategies, underpinned by technical expertise and delivered by innovative collaborative teams across the world.
The company combines the reach of big professional services groups with the deep expertise of boutiques.
Clients across industry sectors from corporate multinationals include Reckitt Benckiser, Cisco, Tesco, Nestlé, and Target, and the business supports early-stage companies through Anthesis Ventures.
Anthesis received the 2021 Innovation Award from Fast Track 100, acknowledging its investment and development in green technology.