BlueConic CDP enhances data for global brands and publishers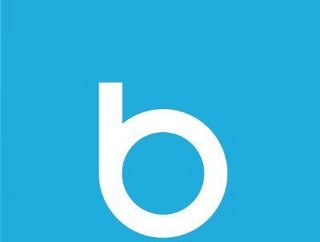 BlueConic is a customer data platform that unifies and activates data. It joins Technology Magazine for a Q&A to discuss the numerous business benefits
BlueConic is the market-leading, pure-play customer data platform (CDP), with offices in the US and Europe. It liberates companies' first-party data from disparate systems and makes it accessible wherever and whenever it is required to transform customer relationships and drive business growth. Over 300 companies worldwide, including Hearst Newspapers, Heineken, ING, T-Mobile, and VF Corporation, use BlueConic to unify data into persistent, individual-level profiles, and then activate it across customer touchpoints and systems in support of a wide range of growth-focused initiatives, including customer lifecycle orchestration, modelling and analytics, digital products and experiences, audience-based monetisation, and more.
Originally founded in the Netherlands in 2010, BlueConic established its US headquarters in 2014 and has helped define and shape the CDP category from its infancy. With a commitment to a privacy-by-design philosophy, it was the first to market with an end-to-end consent management solution native to its platform ahead of GDPR, CCPA, and subsequent data privacy legislation, and was also the first CDP to announce a data clean room solution in 2021 to empower customers as they navigate broader changes related to third-party data deprecation. In 2022, it received a strategic investment from Vista Equity Partners, a firm that exclusively focuses on enterprise software, data and technology-enabled businesses.

Its mission is to transform how companies operate by putting unified, actionable first-party data in the hands of growth-focused users.

What is unique about the company?
BlueConic is the only CDP with a flexible, scalable, and privacy-driven architecture designed to help brands and publishers unify and activate customer data as the engine of business growth.
Unlike other CDPs, every data point collected in BlueConic is translated into an attribute of an individual customer that is persistently stored in the profile, making it possible to query the data quickly and confidently in support of a wide range of activation use cases, including lifecycle marketing orchestration, modelling and analytics, digital products and experiences, audience-based monetisation, and more.
Whether an organisation is at the beginning of its digital transformation or looking to take its transformation to the next level, BlueConic provides the means to handle the volume, variety, and velocity of data that will be required to power it.


What are the major challenges BlueConic solves in the industry?
To deliver an end-to-end customer experience, modern organisations need an array of functions and teams including marketing, commerce, analytics, customer support, and more. However, the various tools of their trades (email systems, campaign management platforms, analytics, and BI tools, DMPs, ad platforms, ecommerce platforms, POS, CRM) are often siloed within each department and therefore, store data and recognise customers/prospects in ways that are unique to each system.
What these teams and tools lack is access to first-party customer data that is both unified and actionable, which is required to effectively orchestrate bespoke experiences across all touchpoints with their customers. Consequently, departments responsible for driving the growth of the company are at the mercy of other entities – both internal (e.g., IT, the analytics team, or legacy technologies/databases) and external (e.g., agencies, technology vendors) – to dictate what, when, where, and how they can use data to orchestrate customer experiences.
BlueConic not only unifies first-party customer data at an individual level, but equally important, it also delivers that unified profile data back to the business technology users in marketing, ecommerce, analytics, etc. in a format that their tools can use to improve how they engage with customers, conduct modelling and analytics, build segments, and more.
Collecting and using high-quality first-party data that consumers have consented to is also growing in importance as a result of the ongoing third-party data deprecation and ubiquitous privacy regulations.


Any case studies you'd like to share?
HEINEKEN USA
With privacy legislation like GDPR and CCPA becoming more prominent and web browsers restricting the use of third-party cookies, HEINEKEN USA knew putting consumers at the centre of its business and reducing reliance on third-party data was imperative. But its lack of first-party data, particularly transactional data, presented a challenge.
Using BlueConic to collect data from online and offline sources, the company unified its data into individual-level profiles that were then tiered into bronze, silver, and gold, which represented consumers the company can develop a direct relationship with through marketing.
With easy access to these actionable golden consumer records, HEINEKEN was able to replace DMP-based segmentation with reliable, multi-dimensional segmentation, further refine ad targeting to consumers who were more likely to convert and mitigate consumer data risk while gaining new customer insights.
VF Corporation
Reliance on a third-party provider to store and segment its first-party data was compromising its marketing agility and consumers' experiences with the brand – while costing the business substantial time, money, and revenue opportunities in the process. To enable a first-class consumer experience across the organisation, VF turned to BlueConic to help liberate its customer data and make it readily accessible to its family of brands for instant segmentation, analysis, and activation across channels.
With BlueConic, VF gained a 'corporate-level' view of its customer data and provides access to a unified customer profile database to all its brands. The company now controls and builds its own dynamic, multi-dimensional segments using a combination of 200+ attributes and sends them to their activation channel instantaneously – without the delay or added cost of external database management. With customer data no longer out of reach, the company can dramatically improve marketing tactics, quickly test and iterate new campaign concepts to bolster sales and loyalty, and create segments based on demographic, behavioural, affinity-based data, customer lifetime value, and other scoring to better understand and engage their customers.

What's next for the business?
BlueConic plans to leverage the investment from Vista Equity Partners to further accelerate its mission to provide business users with access to unified and actionable first-party customer data whenever and wherever they need it to transform customer relationships and drive business growth. The company also has significant expansion plans and expects to double its headcount across the US and Europe over the next twelve months in a number of roles, which include data scientists, customer success, professional services, product development, sales, and marketing.