Rolls-Royce and Lufthansa share digital aviation strategies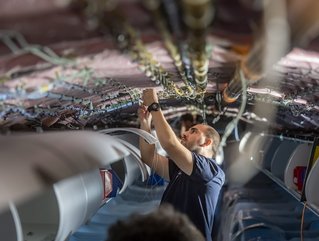 How are digital strategies and platforms changing the way the aviation industry performs? Rolls Royce, Lufthansa Technik and Icelandair share case studies
Unplanned downtime due to aircraft defects and spontaneous repair work is extremely costly for airlines. Before the pandemic, the costs most recently amounted to around US$62bn annually. In addition to this, by 2025 it's estimated that a further 38,000 planes will be in the sky and with their arrival, a vast new raft of data to learn from.
As the aviation industry continues to power globalisation, how are airlines and engine manufacturers using digital strategy to ensure that data can transform their clients' capabilities?
Lufthansa has been providing technical aircraft services for over 65 years. More than 25 years ago, Lufthansa Technik became a division of its own within Lufthansa Group to strengthen and focus on its core competence: technical services for aircraft, its engines and components. Currently, it has more than 4,500 aircraft under exclusive contracts. With some 35 subsidiaries and affiliates, the Lufthansa Technik Group is one of the leading providers of technical aircraft services in the world.
AVIATAR by Lufthansa Technik
Jan Stoevesand is Senior Director of Digital Solutions and Analytics for the AVIATAR digital platform, with which the business uses to push Lufthansa's core MRO (maintenance, repair and operations).
"About 5 years ago our Executive Board started a digital initiative knowing that the future of the Lufthansa Technik depends on our digital capabilities, too. We identified three fields of action: Digitise the core of our business, digitally enhancing our current portfolio and extending our product portfolio with standalone digital offerings. To be able to offer especially these standalone digital offerings, AVIATAR was born. An independent digital TechOps platform for the industry allowing us to offer open, modular, and neutral digital products," said Stoevesand.
His interdisciplinary team of aircraft engineers, software developers, product owners and managers, data engineers and data scientists are responsible for the development and operation of various applications to support the technical operations of their customers' fleet.
To operate its own artificial intelligence (AI) analytics platform within AVIATAR in a more secure, scalable, cost-efficient and event-driven way, Lufthansa Technik relies on Google Cloud expertise and solutions. Late last year, experts from Google Cloud and Lufthansa Technik managed to migrate the system to the cloud without any downtime for customers.
Lufthansa began the partnership with Google Cloud after realising that its analytics stack needed to be renewed. Technological development was rapid and new technologies would open up new possibilities: "Furthermore, the self-managed technology stack we had until then meant a lot of administration and not enough scalability. We were looking for a technology stack that could grow with our needs, quickly adapt to new technical possibilities, and still offer scalability and cost transparency. And we found that stack in the Google Cloud. We can maximise the time our data scientists spend working on solving problems and not worrying about infrastructure issues. That by itself leads to more fun at work and better and faster results. Google accompanied us closely and in partnership during the migration and thus made the silent migration possible in the shortest possible time. In the middle of the pandemic," Stoevesand explained.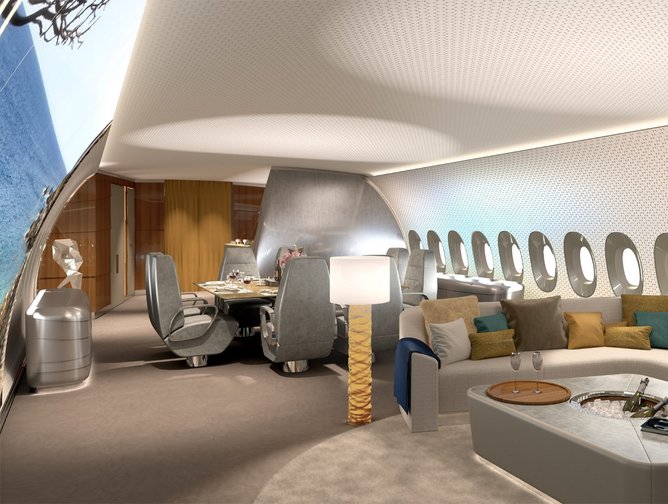 Rolls-Royce Total Care
Rolls-Royce are the leaders in the race to net-zero initiatives with a sharp focus on electrification (and in some very fun ways) and hybrid initiatives. Rolls-Royce has also been a leader in Engine Health Monitoring (EHM) for over 30 years. Today, it provide an EHM service on 97% of all widebody aircraft powered by Rolls-Royce, including 100% of Trent-powered aircraft.
Rachel Walker, SVP Services Systems at Rolls-Royce, discusses the premium TotalCare maintenance option and how it removes the burden of engine maintenance from the customer, and transfers the management of associated risks to Rolls-Royce.
"TotalCare covers predictive maintenance (off-wing) planning, work scope creation and management, and off-wing repair activities. The benefits include an aligned business model for Rolls-Royce and our customers, predictable cost of ownership for the customer, and a joint focus on minimising operational disruptions. Around 90 per cent of our widebody customers choose TotalCare when purchasing our Trent engines, which shows the widespread recognition for the service", she said.
Walker explains that the latest generation of engines can capture much more data than previously - shifting from tens of parameters scanned a few times per flight, to hundreds of parameters scanned every second.
"We have the capability to detect abnormalities that were previously invisible, resulting in 10% less disruption and 30% more time to plan required maintenance compared with the earlier Trent engines. Our dispatch reliability rates are already very high, typically better than 99.7%. We have introduced Intelligent Lifting technology for the latest generation of Trent engines. Flight data, proprietary analytics, and digital twins model individual component performance, treating every engine as an individual rather than relying on one-size-fits-all inspection intervals and maintenance regimes. This technology has already been proven to extend some part lives by up to 60% and inspection intervals by 20%. We can also model future deterioration to give accurate predictions of when maintenance will be necessary", Walker commented.
By treating every engine as an individual, Rolls Royce knows how it is built, maintained, and operated and they tailor operating and maintenance recommendations specifically for every engine. This also allows them to advise on how to operate more efficiently and reduce emissions.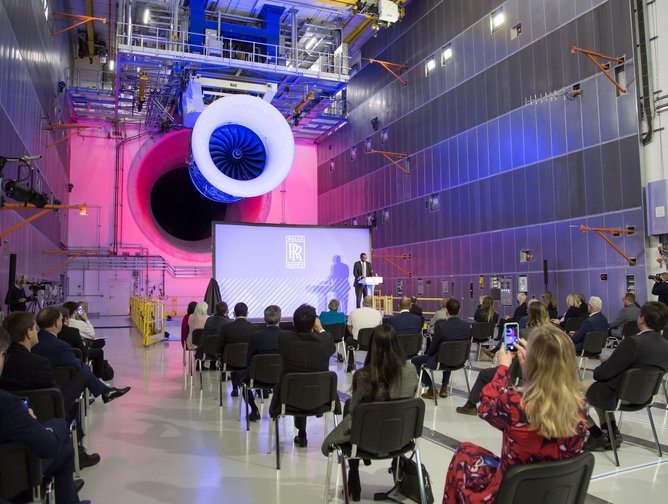 Icelandair and CX
Digitisation is not limited to maintenance of physical aircraft either. Sometimes it is the front end systems the customer uses that require overhaul, as Icelandair's Product Manager Hallur Þór Halldórsson realised with the potential improvements in customer experience (CX) by going to the cloud with Contentstack.
"When I came on to the project in 2015 we had a very old-fashioned on-premises content management system (CMS) with a publishing front-end attached to it, which handled all the content for our booking site. Content managers had to go in and do a lot of cache-flushing and add code here, add code there to the site. Load tests during cloud containerising experiments on AWS in 2016 made people scared the site would crash a lot; people weren't sure the CMS could handle what was coming in our digital transformation. We started looking for another CMS, using a different one for a year that wasn't headless - but had API functionality - but it wasn't quite doing what we expected. We ended up trying several cloud CMS vendors and Contentstack won the contract," said Halldórsson.
In the context of Icelandair's digital transformation plan, the ability to adapt quickly and overall scalability were the primary reasons to go with a headless CMS. Headless became a requirement to decouple it from the publishing end of the old CMS. Icelandair needed this approach to personalise content for customers. The ability to adapt quickly and scale were the primary factors behind a headless CMS.
Halldórsson was impressed with Contentstack and the way it handles localised content. Icelandair supports 11 languages online and 16 locales (four different versions of English, two French), and needed to be able to manage that: "Other vendors that impressed us otherwise didn't have mature localisation features," said Halldórsson.
In terms of its own digital transformation roadmap, the first thing the company did was to integrate the translation process into the CMS: "Before, we had to paste text into a Microsoft Word document, send it to the translation agency, wait for it to come back and paste it into the CMS. Now it gets sent to the agency via API and is delivered back automatically. Next for us is a Salesforce integration, to accelerate access to content for salespeople and customer service agents. Integrating a personalisation engine is the dream," said Halldórsson.