Exec Q&A: Laura Sellers, Chief Product Officer of Collibra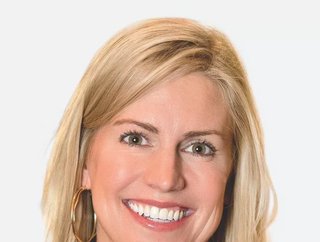 The CPO of Collibra sits down to discuss data intelligence and date mesh, the partnership with Snowflake and the quest to deliver better decision making
Collibra's story started in 2008 when our co-founders were graduate students in Belgium researching semantic technology, or the field for helping computers understand and report the meaning of data. They were able to extend that idea to develop software that ultimately became very relevant due to the 2008 financial crisis, when global banks needed to better understand what data they had in their organisations and how it was being used.
In the years since, Collibra has expanded to build a data intelligence platform that serves as a system of engagement for data teams, allowing them to find, organise, govern, trust and understand the massive volumes of data they have. The bigger and more complex an organisation is, the more complex their data ecosystem is. Large companies today are often in a state of data chaos, and it's a massive challenge. Collibra solves this by helping them better understand what data is being used, where it came from, and when it was last updated, in order to help them feel confident using it to fuel decisions.
Laura Sellers, Chief Product Officer of Collibra, sat down to answer our questions about The Data Intelligence Cloud.

What is unique about the company?
On the technology side, there's no other platform on the market today that unifies data processes like Collibra. The Collibra Data Intelligence Cloud unifies all data with a best-in-class catalogue, flexible governance, continuous quality, and built-in privacy.
Internally, it's our culture that makes us unique. We're a data-driven company at our core, and our leadership team understands first-hand how data impacts every part of the business. We help our customers build out their data offices, but we're also building out our own data office and data processes with a strategic long-term vision. We're very hands-on, and we learn as we go in this process just like our customers do.
What are the major challenges it solves in the industry?
Companies rely on Collibra to make sense of their complex data landscape. Most organisations today understand that data is a valuable, strategic asset. But unlike their other competitive assets, the majority of companies have still not solved exactly how to manage their data. At the same time, the volume of data generated and collected has grown exponentially, while new and increasing regulations have forced companies to take governance more seriously.
Collibra's approach is unique. We help teams take ownership of the data they have and improve the quality of the data they share, whether it's for reporting or to inform decisions, and ensure data is properly governed and compliant.
Who are some of the key partners you work with?
I'm really excited about our recently expanded partnership with Snowflake. Snowflake Ventures is one of our investors, and we are part of Snowflake's Data Governance Accelerated Program. We're working closely with Snowflake's team on exciting product innovations for our joint customers. We just announced Collibra Protect, which helps users apply policies, ensure data is protected across Snowflake, and drive better decision making. Our partnership is centred around our shared goal to make data easier to understand, manage, and use so teams can ultimately innovate and grow.
We're also really proud to have many strategic partnerships with the world's leading technology and services organisations including AWS, Google Cloud, Microsoft Azure, Tableau, Databricks, Accenture, PwC, KPMG, and more.
Any major projects to share?
Right now we're really excited about data mesh, one of the biggest topics in the data world. The change we're seeing in the industry is a huge push towards data intelligence – with data mesh at its core. A key component of data mesh is that organisations shift from a centralised data strategy to a modern distributed architecture where different business domains operationalise their own data and provide it as a product to other domains. This helps organisations become more data-driven by making data more accessible, available, discoverable, secure, and interoperable. Our platform directly supports data mesh and we're excited to partner with many of our customers who are building their strategy based on data mesh.
Another big focus for us is improving and driving data literacy and data education efforts. We recently launched our Data Intelligence Masterclass series for Chief Data Officers and other data leaders. Improving data literacy and helping organisations build a strong data culture is really important to us. For many of our customers, their data challenges are not just about technology — it's about people and process. Empowering data leaders to be change agents in their companies and champions for data democratisation is key to helping organisations tap into the power of their data.
What's next for the business?
We have some really exciting product developments in the works for this year all to help teams securely and quickly access data to drive better decision making. Our team is also growing really quickly — we're at 1,2000 Collibrians now and counting, and we're hiring across the globe.