Executive Q&A with Samuel Mueller, Co-Founder of Scandit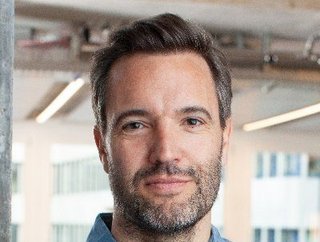 Scandit smart devices enables users to interact with physical items by capturing data from barcodes, text, IDs and objects to automate end-to-end processes
Scandit evolved into a software business that puts a powerful smart device scanning solution in the hands of workers and customers, enabling them to interact digitally with physical objects.
Today, with a valuation of USD$1bn, Scandit are a leader in smart data capture with a team of global experts who partner with customers to integrate data capture into their workflows and provide actionable insights.

Scandit Smart Data Capture on smart devices enables users to interact with physical items by capturing data from barcodes, text, IDs and objects to automate end-to-end processes and provide actionable insights.
Three researchers from MIT, ETH Zurich and IBM Research founded Scandit in 2009 and remain in the business today. One of these founders is Samuel Mueller, who tells Technology Magazine his story...

Can you tell us about your role and responsibilities?
As CEO and a co-founder of Scandit, I am responsible for overall strategic direction, marketing, sales and business development. In doing this, with my co-founders, we have taken the company from just three employees and initial competition-win funding of $30,000, to a company with over 450 employees and offices worldwide, trusted by many of Europe's largest brands – L'Oreal, Levi's, Estee Lauder, for example.
What is your point of difference as a business?
We are the leader in smart data capture, which gives workers, customers and businesses the ability to capture data from barcodes, text, IDs and objects, providing actionable insights and automating end-to-end processes. Equipped with our software, smart devices including smartphones, drones, digital eyewear and robots capture data and essentially give superpowers to workers, consumers and businesses, enabling them to get things done in milliseconds with greater accuracy and intelligence.
We work on transformational projects with market leaders across retail, transport and logistics, healthcare and manufacturing like Instacart, Levi Strauss, Sephora, NHS and FedEx. Our cloud-based platform services allow for real-time analysis and reporting across the enterprise, increasing visibility and strengthening decision making by providing actionable operational business insights.
What exciting plans do you have coming up as an organisation?
We just completed our Series D funding round, raising a further USD$150 million and giving us a company valuation of more than USD$1bn. This puts us in a strong position to grow still further, accelerating our R&D function with an increased emphasis on AL/ML capabilities and autonomous data capture methods. We're also executing on further expanding our global footprint and team, with a particular focus on APAC. Ultimately, we're focused on expanding and creating value for our customers in core verticals: retail, transportation and logistics, healthcare and manufacturing, ensuring that our technologies can further augment the intelligence and decision-making of our customers.

What technology are you most looking forward to using more of?
A big part of our R&D investment is focused on building out our smart data capture product portfolio on various mobile and increasingly autonomous smart devices. As a result, we are continuing to significantly invest and build our technology leadership and offering around our market-leading on-device computer vision and machine learning capabilities, which are at the heart of Scandit Smart Data Capture solutions that provide visual superpowers to workers, consumers and businesses.

What has been your career highlight prior to your current role?
Leading business transformation workshops with senior executives as a 22-yr old business consultant.

What has been your highlight in your current role?
The opportunity to grow Scandit globally to being the smart data capture market leader creating value for more than 1700 customers with an incredibly talented global team, all unified by a joint long-term vision. It's fantastic for me to do all of this while being able to grow personally and make myself (partially) redundant multiple times! I am now able to pass on accountability to new leaders in key areas of our business - for example, product management, corporate finance, marketing, partnerships and sales.

What is your leadership style?
Depends on the situation, but I'd say mostly consultative.