Avast to acquire digital identity provider SecureKey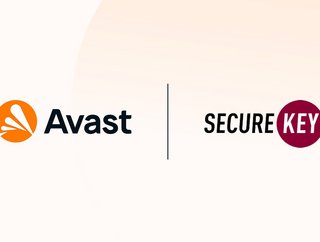 Avast has announced the acquisition of SecureKey Technologies, expanding its identity portfolio and underpinning a new trust layer for the internet
Global leader in digital security, Avast, has announced the acquisition of SecureKey Technologies, a provider of digital identity and authentication solutions.
Canada-based SecureKey privacy-enhancing services focus on providing users with simplified online access while enabling control over data by only allowing for sharing of information when explicit consent is granted.
With over 435 million users online, Avast offers products under the Avast and AVG brands that protect people from threats on the internet and the evolving IoT threat landscape. The company's threat detection network is among the most advanced in the world, using machine learning (ML) and artificial intelligence (AI) technologies to detect and stop threats in real-time.
The Avast-SecureKey deal is anticipated to close by April and the general availability of SecureKey-based products is scheduled for Q2 2022.
Changing the way consumers approach identity
Founded in 2008, services developed by SecureKey include Verified.Me, a first-of-its-kind, distributed digital identity verification network, and Government Sign-In by Verified.Me for convenient login to hundreds of government online services and applications. Both services are provided by Interac Corp. under an exclusive Canadian licensing arrangement.
According to SecureKey, its digital identity solutions enable over 200 million secure digital ID transactions per year globally.
"SecureKey's vision has been to revolutionise the way consumers and organisations approach identity and the sharing of personal information in the digital age. By working closely with governments, financial institutions and businesses, we have an established track record of trusted and mature identity networks that provide consumers with the secure digital capabilities they deserve," said Greg Wolfond, CEO, SecureKey. "Combining forces with Avast enables us to innovate further and faster with our technology as we together look to build a more trustworthy future for all internet users."
Building the public's digital trust
Nearly every day online, we're asked to provide some element of our personal information. Birth dates. Digital trust is a critical part of a next-generation consumer cybersecurity offering.
Identity and Authentication and reusable digital identity services are expected to grow to $266bn by 2027 with a CAGR of 68.9%, according to the digital identity specialists Liminal (formerly OWI), with the private sector to capture the majority of this growth. At Avast, it envisions a reusable and global digital identity system that will underpin a new trust layer for the internet.
"We envisage a global and reusable digital identity framework which will underpin a new trust layer for the internet," said Ondrej Vlcek, CEO, Avast. "It's clear that digital identity is the critical enabler for many digital services and SecureKey's success reflects the growing demand for this from consumers. SecureKey is highly complementary to Avast's prior work in Identity and together we will take our offer to the next level, accelerating innovation and working to establish a user-focused, global approach that aligns user, business, and government propositions. We are committed to developing offerings that will be fully inclusive for everyone, regardless of their own circumstances."