Earth Day Executive Q&A with the Founder & CEO of Xactly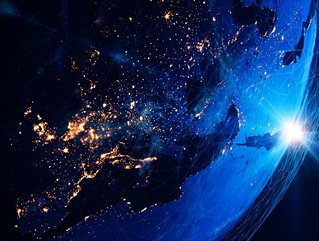 Technology executives talk sustainability on Earth Day 2022. This time it is the turn of Chris Cabrera, Founder & CEO of Xactly, a pure-play, SaaS company
Earth Day is held annually on April 22 to demonstrate support for environmental protection. First held on in 1970, it now includes a wide range of events coordinated globally by EarthDay.org including 1 billion people in more than 193 countries. The official theme for 2022 is Invest In Our Planet.
To help raise awareness of sustainability in technology, we welcome executives today from a number of companies. This time, it's Chris Cabrera, Founder & CEO of Xactly, who provide an Intelligent Revenue Platform for revenue operations to support their sales people.
What pledges have you made as a company towards the environment this year, and what is your sustainability approach?
Our sustainability approach is guided by our core values, C.A.R.E: Customer Focus, Accountability, Respect, and Excellence. One of the main ways we are committing to environmental goals is by partnering with and investing in clean energy.
Since 2019, Xactly has been part of San Jose's Clean Energy Program. This means that our energy consumption mix consists of 60% renewable energy and up to 95% carbon-free power (San Jose Clean Energy, 2022). The primary renewable energy sources are solar and wind. As a result of this program, we emitted 22.46% less GHG in 2020 by using renewable energy sources from 2019-2020. In our London office, all gas and electric power used is powered by 100% renewable energy, and the second largest energy resource in the Toronto office is water-powered. We are continuing to push ourselves further, partnering with energy providers to investigate how we can purchase further renewable energy to thereby decrease carbon emissions and our GHG impact.
Recycling is also crucial to our sustainability approach: 50% of total waste at our Bay Area Headquarters was recycled in 2021 (amounting to 19,800 pounds). Xactly e-recycles all retired corporate equipment using a certified vendor, and enables employees to do the same with personal equipment and accessories. Digitisation has a similarly important impact: the company-wide adoption of DocuSign has saved a total of 62,984 pounds of wood and 185,452 gallons of water.
How can technology-based businesses become leaders in the move towards a sustainable work environment and overcome common obstacles where businesses often fall short in setting sustainability goals?
With digital infrastructure a large consumer of energy, business leaders must identify innovative ways to ensure their workplace is as environmentally conscious as possible. One way in which technology leaders can pursue this is through a move to the public cloud.
For example, our incentive compensation management product Incent is moving to the public cloud, which will allow for greater cloud elasticity. This will enable Xactly to turn off consumption during periods of lower load across a day or to account for "seasonality" of business peaks. This will therefore reduce our power consumption as a business on the whole.
One of the major reasons why businesses fall short when it comes to meeting and setting their sustainability goals, is the absence of an internal cross-functional team to manage environmental initiatives at a topline and strategic level. Improving sustainable practices takes time, dedicated resources and buy-in at the executive level. Establishing environmental working groups is a good way to ensure that sustainability gets the time investment it needs.
Similarly, lacking partners and vendors that can enable a company to set, measure, and improve on environmentally-related KPIs, can also be a factor behind the failure to move forward on sustainability initiatives.
How has the understanding of sustainability and approach to sustainability changed for businesses in the post COVID world?
A key area of business that was dramatically impacted by the pandemic was business travel. Prior to the pandemic, Xactly employees travelled frequently by plane and Uber/taxis to visit different Xactly offices, as well as meeting with prospects and customers. The rise of remote working, however, proved to many companies that elements of jobs could be carried out just as productively and effectively via virtual spheres as opposed to in-person. As travel restrictions lift, Xactly aims to be increasingly thoughtful about travel necessity and limit travel where it isn't entirely needed, in order to further sustainability goals. With offices less occupied, we're also investing in initiatives to reduce unnecessary energy use when it comes to lights, monitors, and other office equipment.