Earth Day Executive Q&A with California's Juniper Networks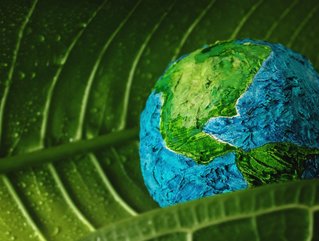 Our Earth Day sustainability talks with technology executives concludes today with AI-driven Juniper Networks and Chief Marketing Officer, Mike Marcellin
Our final guest today hails from a Silicon Valley giant with a valuation of USD$11.88bn. Mike Marcellin is Chief Marketing Officer at Juniper Networks, who are leading a revolution in networking.

Since being founded by Pradeep Sindhu, Dennis Ferguson, and Bjorn Liencres nearly 20 years ago, Juniper's sole mission has been to create innovative products and solutions that meet the growing demands of the connected world. Juniper Networks is headquartered in Sunnyvale, California, with over 9,000 employees in 50 countries and their customers include the top 100 global service providers and 30,000 enterprises, including the Global Fortune 100 as well as hundreds of federal, state and local government agencies and higher educational organisations.

Marcellin discusses Juniper's commitment to enhancing global resilience to combat climate change across their entire business and supply chain.
What pledges have you made as a company towards the environment this year, and what is your sustainability approach?
For several years, Juniper Networks has recognised the major IT challenges in becoming more sustainable. We are committed to making networking a force for good in the world, keeping in mind that our mission is to power connections and empower change. This includes enhancing global resilience to combat climate change across our entire business and supply chain. Since 2008, we've consistently focused our R&D efforts and networking portfolio on maximising power (and space) consumption for all our customers. These R&D efforts have been complemented by a parallel focus on our portfolio's functionality and performance capabilities to provide the best possible user experience for our customers and their end users.
Juniper's portfolio can assist customers in implementing a long-term, responsible digital transformation in their own operations. The ongoing design innovation within Trio and Express Silicon, the two custom chipset families powering Juniper's flagship MX and PTX families, is a great example. This innovation has resulted in a 96 percent decrease in the watts-to-gigabit ratio over the last ten years, resulting in a significant improvement in customers' operational carbon footprints and energy consumption.
The most basic aspects of life are frequently taken for granted – the very things that sustain us day in and day out. This Earth Day, with the theme "Invest in Our Planet," it is critical to consider how our physical earth sustains life even in the absence of sustained investment in the planet – particularly when it comes to required reductions in greenhouse gas emissions. Juniper CEO Rami Rahim recently announced a commitment to achieve carbon neutrality across all company operations by 2025. As the need to limit global warming grows by the day, we're putting all our corporate efforts to decarbonise operations, while also delivering products that optimise power consumption to help our customers reduce their own carbon footprints.
Juniper is committed to achieving carbon neutral operations by implementing verifiable emissions reduction measures such as energy efficiency implementation across our global facilities and sourcing clean energy. We are on track to become the first multinational IT company to undertake a group captive solar install in India (for our largest global facility in Bangalore).
This represents a significant advancement in Juniper's ongoing journey toward more ambitious action and a greater impact on the global climate issue. Juniper has been a leader since 2008 but there is much more work to do. Juniper will continue to pursue this work with zeal and urgency, promising measurable, meaningful improvements to our environmental sustainability footprint.
Together, we urgently need to get on track to limit global warming to 1.5° Celsius. This Earth Day, we encourage all our employees, customers, partners, suppliers and local communities to join us in making a sustained investment for the benefit of the planet.

How can technology-based businesses become leaders in the move towards a sustainable work environment and overcome common obstacles where businesses often fall short in setting sustainability goals?
As our need to focus on sustainability grows by the day, the IT industry has a significant role to play. While digital transformation has given everyday activities a much lighter environmental touch, including virtual meetings, online shopping, streaming entertainment and many more sustainable ways to interact and communicate, the actual digital transformation itself is tethered to points of presence, data centres, 'clouds' and devices. These innovations consume resources and generate waste resulting from the use of fossil fuels to generate electricity. There is no getting around it. And, as people become more reliant on the network and IT, the more power will be required in the coming years. That is why our product innovation is so critical. That is why circular initiatives such as our Juniper Certified Pre-Owned program are so critical. And that is why leading by example with our own carbon neutral pledge is so critical.
As it becomes increasingly clear that the world must meet net-zero targets, businesses of all sizes – from small and medium-sized enterprises (SMEs) to large corporations – are realising they have a role to play.
The road to net zero for smaller businesses is not easy. SMEs typically do not own their facilities and, in some cases, do not pay their own energy bills, making efficiency upgrades difficult. Manufacturing and other critical functions may be outsourced. They are far less likely to have dedicated staff to deploy on environmental issues, at least beyond compliance-related matters, making net zero an 'after-school' activity.
Bigger companies have a real and symbolic role to play. If the largest companies in the world step up, they serve as an example of corporate leadership and many others will emulate them. And these corporations also play a very real role in helping to mentor SMEs on climate issues and achievable mitigation.

How has the understanding of sustainability and approach to sustainability changed for businesses in the post COVID world?
Juniper has been measuring and reporting its carbon footprint for more than a decade while procuring clean energy for our own facilities. We've consistently focused our R&D efforts and our networking portfolio to be optimised with vast improvements in power (and space) consumption for all our customers. And now the world, quite appropriately, has a heightened sense of urgency to take climate action. Accordingly, Juniper believes the future of networking is going to be led by those fostering digital transformation while enabling decarbonisation through products and operations.