EV manufacturer Hyperbat launch VR/5G concept with Qualcomm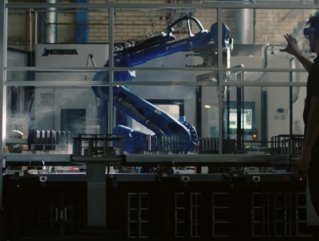 The world-first VR and 5G proof of concept by Master of Pie, BT, Qualcomm, Ericsson and NVIDIA enables multi-location collaboration between engineers
Hyperbat, a joint venture between Unipart and Williams Advanced Engineering, is innovating the electric vehicle battery design process using 5G, VR and edge computing.

In partnership with BT, Ericsson, the GRID Factory, Masters of Pie, Qualcomm and NVIDIA, the team at Hyperbat has developed a proof of concept that uses VR to power collaborative sessions. Using a digital twin with VR delivers greater clarity during the design process. Engineers can work together from anywhere to effectively identify and rectify errors during the vehicle battery design process, making projects more cost-effective.
AI is reshaping every industry. VR and augmented reality provide windows for AI in industry and new design possibilities, with 5G making the technology more accessible.
"Hyperbat's use case is another demonstration of how 5G and digitalization can really help boost the U.K.'s economy and industry," said Katherine Ainley, CEO of Ericsson U.K. and Ireland. This technology "can really drive efficiency and help us innovate on a whole new scale," she said.
Katherine Ainley will also feature in our forthcoming edition of Mobile Magazine in July - so keep an eye out for her!
A world-first combination of 5G with the cloud and VR/XR

It is widely believed that these advances can greatly benefit the wider manufacturing sector, as the technology removes inefficiencies in design processes and accelerates production.

Powered by the Qualcomm® Snapdragon™ XR2 Platform, the 5G-enabled VR headset used is been designed specifically to address all the challenges of extended reality. This gives the Hyperbat engineers an untethered experience thanks to superfast 5G connectivity – which is much safer and more convenient in an industrial environment than a tethered (wired) VR headset.

Meanwhile 5G's ultra-low latency provides faster speeds and more reliable connections, as well as immediate response times – something which is vital for effective remote collaboration between engineering teams.