Executive Q&A with Publicis Sapient CPO, Sheldon Monteiro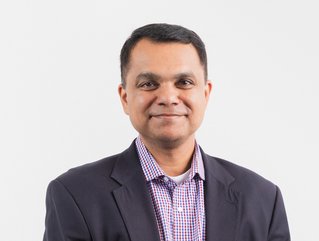 Chief Product Officer, Sheldon Monteiro, discusses the cultural intricacies of his role at one of the world's largest digital consultants, Publicis Sapient
Publicis Groupe is a French multinational advertising and public relations company. It is one of the oldest and largest marketing and communications companies in the world by revenue and is headquartered in Paris.
As Chief Product Officer at Publicis Sapient, which is the Digital Business Transformation hub of Publicis Groupe, Sheldon Monteiro has "the distinct pleasure" of leading 2000+ Agile Program Managers and Product Managers at the core of the organisation's interdisciplinary teams.
He explains how the world of Product is the bedrock of any IT digital transformation...


Can you tell us about your role and responsibilities?

What is Product? In the context of Digital Transformation, Product reflects the shift in the fundamental role of enterprise technology. IT has moved from an efficiency enabler making accounting tools, to the interface and platform for customer experience and dialog. Consequently, IT leaders must shift their mindset and ways of working to obsess over customer and business outcomes—applying rigour to value identification, innovation, product and market fit, and yes, relentless execution at pace and scale. Product is that shift from outputs to outcomes.

Our Product capability includes all the professionals who enable clients to orient around products, as opposed to projects. My primary role is to attract, engage, grow, and retain amazing product talent, and enable our teams to do their best work for our clients.
What is your point of difference as a business?
If the pandemic has taught the C-suite a valuable lesson, it is that every business is now a digital business.

What does this mean? A consistent challenge we see is companies that lack an integrated and always-on set of capabilities to go from ideas to in-market execution. In contrast, successful digital businesses possess five core SPEED capabilities: Strategy, Product, Experience, Engineering and Data.

Companies often invest in one capability, and advance it significantly, but soon realise they can't create their desired outcomes until they get the other capabilities to progress in sync. So, for example, you may have sophisticated engineering capability, but cannot create more advanced products because your experience or product function isn't capable of fully leveraging it, or vice versa.

At Publicis Sapient, we help our clients with market leading expertise across SPEED capabilities. We work not just for clients, but with clients, to help them build their own SPEED capabilities – so we are not just selling proverbial fish, but teaching our clients how to fish, by building their own fully interconnected capabilities this helps them become natively digital.
What technology are you most looking forward to using more of?
We help our clients create amazing experiences using today's tech - cloud, analytics, machine learning, NLP, SaaS, RPA, etc. Surprisingly, we are still relatively early in the deployment phase of these "mainstream" technologies. For example, according to Gartner, less than 15% of enterprise IT spending and less than 30% of workflows have moved to the cloud. Most DBT today unlocks efficiency and productivity with these technologies; enterprises see 10x improvements in service and efficiency doing so. Looking ahead, I'm incredibly optimistic with web3 and the metaverse enabling new ways to make software, aiding frictionless commerce, and delivering immersive experiences.
What has been your career highlight prior to your current role?
I love growing others. When not working directly with clients, which I love, or working with my teams to innovate how we work with clients, which I also love, my passion project for the past decade has been our executive development programs. In 2013, I sponsored and founded an alt-MBA program to grow our best technologists at the intersection of marketing, technology and influence. Almost a decade in, in my current role, I still sponsor, teach, coach and learn at our Transformation Leadership programs. These programs grow our best people at the intersection of business, marketing, technology, innovation and influence. I find it incredibly rewarding to help people achieve their highest potential.
What has been your highlight in your current role?
I lead our team that curates our Publicis Sapient ways of working, which we call our Publicis Sapient HOW. It is an incredibly powerful framework to enable continuous transformation. It is inspiring to see so many of our clients thrive by adopting this framework as their own and achieve incredible, sustained results with happier and more productive teams.
What is your leadership style?
I strive to be an exemplary Player-Coach – I focus on establishing a transformational vision, and then encouraging and empowering my teams to achieve it. That has me role modelling in the trenches by doing, while also teaching, learning and relentlessly seeking better.
What exciting plans do you have coming up as an organisation?
Our purpose as a company is to help people thrive in the brave pursuit of next. The three keywords in our purpose are: 1) People, which includes to our client's customers, our client's employees, and our own people 2) Thrive, which means helping these people prosper and flourish in the future and 3) Brave– which inspires us to be strong and overcome difficulty.
Our future plans simply call for realising our purpose at greater scale and impact to make the world a better place.