How FutureLearn are delivering edtech courses to the masses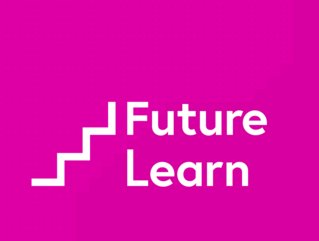 Online learning is exploding as adoption grows. FutureLearn CEO Andy Hancock discusses their dedication to delivering quality educational content
As a personal fan of FutureLearn's unique approach to delivering online learning to a global audience, this writer was keen to catch up with CEO Andy Hancock and get a deeper understanding of what drives this revolutionary platform.

Independent company FutureLearn is what is known as a Massive Online Course provider, founded by the Open University. They partner with some of the best Universities in both the UK and Australia, as well as the likes of the BBC, British Library, the British Museum and the British Council - which all hold massive sway for learners internationally.
Hancock joined Technology Magazine for a discussion about his responsibilities as CEO, the partner ecosystem that drives success for FutureLearn and what the future holds for online learning content.
How has it been since you joined as CEO last October?
I wanted to get my feet under the table, get under the skin of the organisation and the sector. I've come from FinTech and price comparison with MoneySupermarket where I spent nearly eight years. So it was a change of sector. I also had the joy, which I'm sure you've experienced, of joining an organisation in the middle of a pandemic remotely. I think the ed tech sector is a super exciting sector to go into. I wanted to move into an area which was international and there were no barriers.
There's a great opportunity for ed tech platforms to meet consumer demand, because I don't think that demand will continue unless we continue to develop new and interesting services. I had heard of a FutureLearn. I knew it was well established in the UK and Australia, with 18 million learners on the platform. There's over 260 partners, but I also could see the opportunity of leveraging tech technology and data to some cool and exciting things.
The opportunities are there in a market, where customers are more aware of it, and the adoption, particularly from a younger audience, is increasing as well.
How is your experience with financial comparison sites relative to what you're doing now?
The one thing that really motivated me to come to FutureLearn was the purpose. The purpose is to transform access to education. The reality is, not everybody has the same opportunities to get access to education. So I think the purpose is really compelling. I joined from MoneySupermarketGroup, where our purpose was to help house owners save money - a really compelling proposition. I would say there are a number of similarities and differences, but ultimately both operate a platform to deliver a great customer experience and user experience on the front end and offer an easy to use platform for partners to add their content onto the platform.
There's a lot of similarities around their expectations and needs. So that true marketplace model, the opportunity of creating a more engaging front end and getting to the right customer outcome in FinTech is about a Transparency & Consent Framework (TCF) and getting customers to get to the product right for their needs. In the EdTech world, it's giving an experience, which means that those learners really understand the subject that they are learning about. And they complete a course. One of the historical challenges is converting enrolments into finished courses, and enrolment in future ones.
One of the USPs of FutureLearn is around their social learning. That's where you are creating an environment with peer support. We know that this helps completion. So someone who engages in social learning is six times more likely to complete the course. There's a big opportunity for us to do more in creating peer support, moderated support and expert support, which is very similar to financial services.

When you are explaining a complex product or a complex change in legislation, that's exactly what MoneySavingExpert has been doing for a very long time. So it's how to take complex subjects and simplify them. Within these forums, there is also the responsibility to create a safe and enjoyable community.
At FutureLearn, our ability to evolve that experience in the future is quite considerable.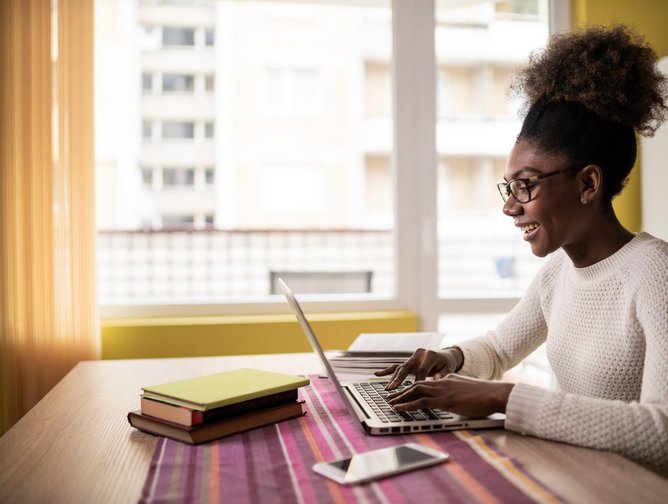 How have you leveraged new technologies like AI within your products?
We have developed propensity models, which enable lifetime learning path ways so that you start on one and there's a logical development, depending on what the intent of the learner is. It is similar to using credit data in open banking to make inferred recommendations, based on consumer behaviour in financial services.
We've now got 85% of our courses available on demand. The challenge comes when you have people starting courses at different times, and still trying to provide that community and support.
Creating that community base in an asynchronous world is definitely an opportunity for us. Devising prompts and reasons for customers to engage and have more of a value exchange than leaving one comment. This all needs to feed into the overall experience.

How does online learning create clear pathways into a career?
The days of people getting a job and doing that for next 25 or 30 years are diminishing. And so therefore creating that environment where you can develop skills that are relevant to your career and take those credits, or take that learning with you in a format that enables you to get the next role or move into that move to a different sector; I think is gonna become more and more relevant. That link to personal development and learning and career growth is very well understood.
We've seen it play out with the Great Resignation, as people consider what they've been doing in, in their career to date, and actually how they want to operate and live in the future. Which therefore means that's an opportunity for us to offer learning experiences, to help people make that choice. And that's why the purpose of transforming access is really important, because we're enabling people to develop their careers, which is a really motivating thing to do.
What are the priorities from a partners perspective?
We need to think about how we can make it easier to get content onto the platform and take the onus off the faculty, the educator, the university, or the industry partner. We are certainly in a position to enable partners to engage with certain customer types or certain segments that enrol into their ecosystem. And we are a source of acquisition for them, either into their long term learning pathways or from a ROI for them. We offer huge number of eyeballs internationally for those partners. We've got these great British and Australian universities on the platform, far more than anybody else worldwide.
What are you biggest challenges within your user experience?
I would like to make it easier for customers to find the courses they're looking for. I would like to improve our recommendations so that they are based not only on data, that the customer is inputted when they register, but also based on their online behaviour browsing.
Also there's multi-geography payments, for example, where there's an opportunity for us just to make it more slimline.
What is your approach to technology?
We try to develop and build everything in house, and that historically has been philosophy. We are completely cloud based from an infrastructure perspective, but there is definitely an opportunity for us to leverage more open source technologies moving forward.
I didn't want use the word digital transformation, but that is exactly what we are doing. I'm right at the beginning of that journey, so there will be some really interesting case studies as we move forward and as we get new products to market.