Timeline: From Facebook to Meta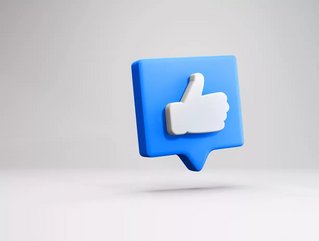 How did one of the world's largest social networks propel itself into a new reality? Technology Magazine looks at it's recent past.
As we all now know, the social media giant Facebook has changed its name to Meta to reflect the company's growing ambitions beyond social media. 
Changing its name to Meta is just one step the company has taken to transform its operations and focus on new and innovative technologies in the social media space.
Below, we outline how the company transitioned to focus its work on the metaverse:
May 2019 - 

Introducing Oculus Quest
Back in 2019, when the concept of a metaverse was unknown to many, Facebook released its virtual reality headset developed by Oculus, a division of the company. A year later the company released its Oculus Quest 2 highlighting the company's drive to invest in and offer virtual reality (VR) technology.
The results were stunning to see, and have only improved in the years after:
July 2021 - 

Creating an executive team
In July of this year, Facebook (now Meta) announced it would create a product team to work on the metaverse. This team was part of the company's virtual reality group, Reality Labs. Vishal Shah, the executive in charge of product at Instagram, was named among those joining Facebook's new metaverse group.
Andrew Bosworth, VP of Reality Labs, even claims we won't have mobile phones in 15 years' time:
August 2021 - 

Facebook launches VR remote work app
Just a month after announcing its executive team to work on the metaverse, Facebook launched a test of a new virtual-reality remote work app where users of the company's Oculus Quest 2 headsets can hold meetings as avatar versions of themselves. Facebook's vice president of its Reality Labs group, Andrew Bosworth, said the new Workrooms app gives "a good sense" of how the company envisions elements of the metaverse.
Are you ready to communicate with virtual avatars in the workplace?
September 2021 - 

Facebook, Ray-Ban and smart glasses 
With Ray-Ban, Facebook launched its first set of smart glasses, Ray-Ban Stories. These glasses allow users to capture photos and video, share their adventures and listen to music or take phone calls in a new way. CEO, Mark Zuckerberg calls the Ray-Ban Stories "one milestone on the path" to immersive augmented reality (AR) glasses.
October 2021 - 

Facebook becomes Meta
Zuckerberg, at the Facebook Connect augmented and virtual reality conference, announced the company's plans to change its name to Meta to reflect the company's ambition to create technology to connect people. The name is based on the term metaverse and looks to describe the company's vision for working and playing in a virtual world.
From initial announcements and Mark Zuckerberg's video appearances, responses have been extremely mixed so far. Will Meta be able to keep it's promises over privacy concerns - and can the product be assimilated into our daily lives, both socially and in the workplace?
When it comes to entertainment, some of the world's biggest artists are already signing up to perform in this new reality. The future is already here it seems, but the impact of the metaverse on how we see the real world is yet to be truly felt.