Top 10 facts about Elon Musk and Space X's Starship rocket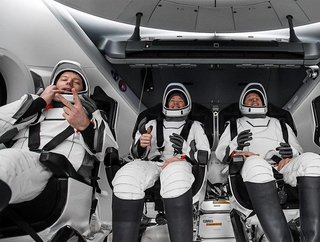 As Elon Musk prepares to launch his Starship rocket into orbit, Technology reveals all the vital statistics around the ambitious interstellar project
Musk founded SpaceX in 2002 with the goal of reducing space transportation costs to enable the colonisation of Mars. SpaceX manufactures the Falcon 9 and Falcon Heavy launch vehicles, several rocket engines, Cargo Dragon, crew spacecraft, and Starlink communications satellites.
The new SpaceX rocket system, Starship, is the biggest ever devised at 120m (394ft) in height. Musk's hopes of a Spring 2022 launch depend on the Federal Aviation Administration. The licensing authority will not issue a permission to fly until an environmental assessment is completed.
Addressing his audience at SpaceX company's R&D facility in Boca Chica, Musk said: "I think we're tracking to have the regulatory approval and hardware readiness around the same time."
Technology looks at all the key facts around the remarkable Starship project.
1. Cheaper than Falcon 9
Despite its power and bigger size, the rocket system is intended to be cheaper than the Falcon 9 rockets before it, primarily because of its reusable design. Musk has suggested that Starship flights could cost as low as US$2 Mn per launch, compared to the Falcon 9 costs of around US$62 Mn.
Musk also claims that the cost of orbital missions should fall to less than US$10 Mn in 2 to 3 years.
2. Most powerful launch vehicle ever
Collectively referred to as Starship, the 120m Starship spacecraft and Super Heavy rocket represent a fully reusable transportation system. It is designed to carry both crew and cargo to Earth orbit, the Moon, Mars and beyond. Upon completion, Starship will be the most powerful launch vehicle ever developed, with the ability to carry in excess of 100 metric tonnes into Earth's orbit.
3. Super Heavy
The main engines on the Apollo Saturn V rockets produced around 35 meganewtons (about 8 Mn pounds of force) upon ignition. During the first stage of Starship, known as 'Super Heavy', should be capable of delivering around 75 meganewtons.

4. Starship spacecraft
According to SpaceX.com, Starship offers an integrated payload section and is capable of carrying passengers and cargo to Earth orbit, planetary destinations, and between destinations on Earth. Starship is a fully reusable spacecraft for the second stage of the launch sequence, which is after the fairing jettison of the large Super Heavy booster.
5. Payload gains
Despite the Saturn V rocket being capable of a greater max payload to low earth orbit at 118,000 kg, Starship will be capable of a 100,000 kg payload and if it can be converted to full reusability, offsets the massive cost of disposable rocket launches.
The Starship payload, 9m in diameter and 18m high, will be the largest usable payload volume of any current or in development launcher. Crucially, this payload volume can also be configured for both crew and cargo.
6. NASA a key partner for SpaceX
After a traumatic time personally for Musk in terms of financial concerns and launch failures, the first successful launch of Falcon 1 was achieved at the fourth attempt on 28 September 2008. Musk split his last remaining US$30 Mn between SpaceX and Tesla, and NASA awarded the first Commercial Resupply Services (CRS) contract to SpaceX in December, saving the company from potential ruin.
NASA essentially validated the SpaceX program in 2011, by estimating that it would have cost the agency about ten times more (US$4 Bn) to develop a rocket like the Falcon 9 booster (based upon NASA's traditional contracting processes).
While still very much is partnership, NASA have expressed concerns about SpaceX's Starlink system.

7. Moving towards reusable rockets
While Falcon 9 was a breakthrough in regards to the boost stage and the faring stages, Starship aims for full and rapid reusability.
The inaugural test flight - a once-around-the-Earth trip - is set to last for 90 minutes, ending with a disposal "landing" in the Pacific around Hawaii, with the Super Heavy component to be ditched in the Gulf of Mexico.
In the future, Musk aims for both segments of future vehicles to be reusable, making controlled touchdown either on land or on sea platforms.
8. Starship crucial to Starlink orbital broadband network
In January 2020, the Starlink constellation became the largest satellite constellation ever launched. With 1,469 Starlink satellites deployed already by SpaceX, the grand total is actually planned to be around 30,000; bringing in a new age of connectivity and global broadband capabilities.
40 out of 49 Starlink satellites recently fell from the sky from Earth's upper atmosphere, due to a geomagnetic storm that knocked out the majority of the fleet. The losses could have cost Musk's SpaceX as much as US$20 Mn.

9. Space Force crucial to SpaceX success
SpaceX has no fixed abode in its operations. The headquarters is located in the Los Angeles suburb of Hawthorne, California, but SpaceX manufactures and flies Starship test vehicles from a R&D facility at Boca Chica, Texas.
Space Force have granted SpaceX use of their bases in Vandenberg and Cape Canaveral, with flight operations shifted to the Kennedy Space Center in Florida, where another launch pad for Starship is under construction.
In August 2020, the U.S. Space Force gave SpaceX a contract for US$316 Mn for one launch. Additionally, SpaceX will also carry out 40% of the U.S. military's satellite launch requirements over the next 5 years.
10. Starship the key to Moon and Mars missions
So far during the Starship project, there have been 144 total successful launches, 106 total successful landings and 83 total flight-proven launches.
Long keen to lead the potential colonisation of the Martian landscape, Elon Musk is driven by the desire to preserve humanity as a species. He said back in 2016: "History is going to bifurcate along two directions. One path is we stay on Earth forever, and then there will be some eventual extinction event."
The US entrepreneur's goal is to send an uncrewed mission to Mars by 2024, with crewed flights planned in 2026. A commercial trip around the moon could be possible by 2023, with the ultimate ambition of kick-starting a million-strong city on Mars by 2050.