US and Europe Launch Technology and Trade Council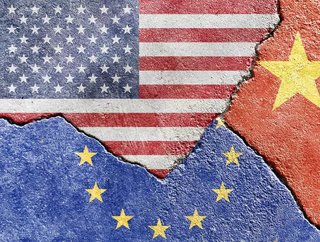 Western nations want to write new tech rules for the 21st century, in an effort to counter China's growing influence
On June 15th in Brussels, the European Union and the United States took steps to strengthen transatlantic trade collaboration, creating a joint Technology and Trade Council. At least, that's what the official memo says. According to the reports, US President Joe Biden and European Commission President Ursula von der Leyen set forth three main goals: first, to create trade standards for new technology; second, to further research ties between the US and the EU; and third, to promote democratic online values. In other words, they want to counterbalance China. 
In fact, this council is really about humans, not tech. As Margrethe Vestager, European Commission Executive Vice President and Competition Commissioner said: 'We have common democratic values and we want to translate them into tangible action on both sides of the Atlantic...to work for a human-centred digitalisation and open and competitive markets'. 
Why Is It Being Created? 
Over the past decade, China has made huge investments in its tech centres. The state controls the internet; the government has cracked down on companies keeping user data private; the nation as a whole is far ahead of the US and the EU in terms of AI and natural language processing (NLP). In 2021 alone, foreign companies such as Tesla have agreed to keep data on Chinese soil—and the West is worried about what will come next. 
What Are the Council's Priorities?
According to a recent EU press release, the Technology and Trade Council intends to pursue the following goals: 
Expand bilateral trade

Collaborate on technology, digitalisation, and supply chain policies

Support joint research

Develop international standards for emerging technologies 

Promote innovation and leadership by EU and US firms
It bears repeating that several of these 'new technologies' are AI, quantum computing, and biotech—all areas in which China has experienced notable success. One of the working groups in the new council is titled 'The misuse of technology threatening security and human rights'. It doesn't take a genius to figure that one out: Europe and the US don't want to fall behind a Communist country in technology. 
What Does China Think? 
In an interesting development, an article by the South China Morning Post insinuated that Europe and the US aren't on the same page. 'The United States is engaged in ideological line drawing and a small circle against China, but the interests of the United States and the European Union are different', said foreign ministry spokesperson Zhao Lijian. 'The European Union is independent, and relevant European countries will not tie themselves to the American anti-China chariot'. 
In the end, the new Technology and Trade Council not only highlights transatlantic cooperation but also how technology tends to advance our belief systems. As the internet becomes the world's primary mode of storing and communicating information—from history to history in the making—countries will fight to promote their paradigms, their moral values, and their political mores. Just listen to national security advisor Jake Sullivan. 'Democracies and not anyone else, not China or other autocracies, are writing the rules for trade and technology for the 21st century'.