The waters of change: future technology trends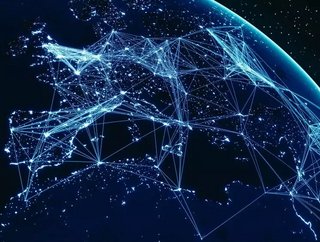 As new technology trends arise, business leaders need to craft an appropriate strategy, one that is agile, versatile and always flowing...
Inspiration can come from anywhere. If you consider the words of martial arts master Bruce Lee, his description of using the fluid mix of whatever comes in handy to deal with a situation is one of his best-known quotes: "be like water". 
How? By being shapeless, adaptive, and constantly flowing. In addition to a pandemic that continues to disrupt societies and economies, we are also grappling with environmental change, geopolitical instability, and rapid technological advancements. That's why, despite Way of the Dragon being almost five decades old, the phrase still feels applicable to how we can adapt to the world today. 
Uncertainty barely scratches the surface of what is happening. At the outbreak of COVID-19, business leaders rushed to adopt technology as a matter of survival and continuity; later it became about resilience in a new business reality. Now, they must look to technology to fuel a renaissance – a digital revolution – reimagining business models, and reordering new and existing players in a rapidly evolving, technology-driven network. 
As new technology trends arise, business leaders need to craft an appropriate strategy, one that is agile, versatile and always flowing, that can adapt to the constant unpredictability of this world. Through this lens, let's explore how some of these trends are relevant for leaders navigating the challenges of this era of uncertainty.  
StratOps: always changing
In this era of uncertainty, it is no longer enough for an organization to simply adjust its current strategy. To thrive, businesses must approach any disturbances, failures, challenges, and opportunities they encounter with pragmatism and fluidity, being able to seamlessly execute adjustments and transform both business and technology in one continual flow. 
For example, what if we apply the DevOps approach enterprise-wide to achieve continuous strategy development and delivery? Let's refer to this as StratOps.
Business leaders should consider a StratOps approach to ride the wave of uncertainty that looms in the coming year. This will depend on a combination of a powerful, highly automated technology platform, cross-discipline teams and a healthy, culturally established appetite for rapid change. Transitioning to a StratOps enterprise is what will enable businesses to navigate shifting context, the challenges and arising opportunities in equal measure. 
Using technology within a StratOps approach means the enterprise can see itself as renewable, easily morphing to a new state to successfully face whatever it comes across; and yet powerfully flowing to achieve its objectives and results.  
IT infrastructure: omnipresent, elastic, autonomous 
As author Nicholas Taleb suggests, if the pinnacle of being antifragile is in self-learning, self-healing, self-optimizing systems that are resistant to disturbance, then the IT infrastructure is where this theory becomes manifest. 
Like water, IT infrastructure must be flexible to the demands of any business. It needs to be delivered anywhere, whether on or off premise, and delivered through the cloud for maximum flexibility. It needs to fluidly tap into a connected, always expanding and changing network of people, systems, organizations and 'things' – devices and sensors at the very edge of the IT operations scope, where unexpected change happens the most and where instant responses are key. 
This is demand infrastructure that is secure, automated, and orchestrated by code. Any hardware or network configuration and storage provisioning is then seamlessly managed through software; as such, infrastructure becomes hyper-virtualized and containerized.
Applications: meshed, headless, augmented 
Applications need to be as easy to use as possible, delivering swift, accurate responses to whatever business requirements arise. Headless applications – as in chatbots and voice assistants that replace established application user interfaces – can deliver that radical portability. They are built from the ground up to understand and deliver on the intention of the user as quickly as possible, without any filters along the way. 
Returning, once again, to the desirable end state of self-learning, self-optimizing systems, AI can augment both specialized software engineers and citizen developers in building next-generation applications (almost without any coding). 
From here, it is only a short step towards applications services that learn from flaws and new needs, coding or recoding themselves automatically. 
User experience: immersive, low-touch, emphatic
The user experience is intimately entwined at the heart of an enterprise. Yet it is constantly migrating, as preferences, players, and positions change on a minute-by-minute basis; exacerbated by the accelerated move to online, 'no-touch' channels. This is where technology can thrive: developing a deep, mutual, empathetic relationship with users and creating an experience that wraps itself fluently around the user's intentions. 
Finely tuned real-time data, smart algorithms, intelligent automation, the IoT and immersive technologies, such as AR and VR, enable the creation of hyper-personalized, compelling experiences – all of which can be delivered across a wide range of channels. Businesses can therefore reduce the need for on-site engagement using immersive technologies, and help users feel physically closer than they really are while also addressing social issues caused by the lack of direct personal presence. 
The future holds a great deal of promise for the ultimate 'You' experience. As futuristic as this all sounds, this new realm relies on technologies already available to us today. They simply need to be adapted to mainstream needs.
As we look towards the future, it is best to keep in mind that technology itself does not change people or an organization. Instead, it simply provides guidance to business leaders on 'how' changes can be realized.
As to the 'why', business leaders must look to their company purpose and values. Being like water provides us with a new lens to view the future. After all, water is never stationary. It is always trying to go somewhere. 
By Ron Tolido, CTO of AI for Capgemini