What does 2021 have in store for digital transformation?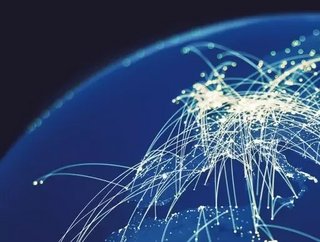 Many traditional businesses will be looking at digital transformation over the coming 12 months. Krzysztof Szabelski offers advice...
There is no way we could have predicted where 2020 would take us, in both business and technology terms. The rate of digital transformation has continued to grow exponentially, and the Covid-19 pandemic has fast-tracked the adoption of many tech-focused solutions within businesses. It's thought that the last six months alone have produced more digital transformation than the last decade. In fact, a recent study found that 97% of enterprise decision makers believe the pandemic sped up their company's digital transformation.
However, digital transformation within a company requires a strategy. Sometimes, ensuring you have the right tech partners in place that are able to deliver your needs as a business, and transforming these to digital will be the key to nailing a new business strategy.
Cloud over everything
For many traditional-functioning businesses, 2021 will mark an opportunity to fully invest in internet processes. This is typically the first step towards embracing digitisation, and by leveraging the simple existing tools such as Excel and Office 365, collaboration will be encouraged. 
For more modern companies, investing in cloud computing will help serve its customers and staff better. Cloud computing, has been without a doubt one of the biggest and most impactful digital transformations, not only in 2020, but perhaps of all time. In fact, Gartner predicts that by 2022, over 90 per cent of businesses will use cloud services. For businesses, migrating business activities from on-premise locations to the cloud will allow for huge advantages, such as high scalability, availability, and reduced costs. 
Being able to access all digital systems from any device and anywhere has been a rising priority for many years now. Bolstered by the Covid-19 pandemic and the need to work from home, the cloud has created an ideal IT investment for companies around the world to function as usual, if not better, in a secure and effective way.
It is also worth experimenting, to find out what type of cloud software will help your business prosper the most. For example, adopting a hybrid cloud infrastructure that incorporates workload portability, orchestration, and management across both a private (on-premise) cloud and a public (off-premise) cloud. 
AI, smart technology and data-driven decisions
Once companies have started to migrate their business operations to digital, it'll then be a challenge to organise the mass amount of data in a way that is fully integrated and streamlined to benefit other areas of the company. Striving for business intelligence has become increasingly popular, using raw data that helps increase sales and improve targeted marketing. Herein, we welcome artificial intelligence (AI) into the mix, an undoubtedly disruptive technology that allows organisations to simply leverage their statistical data to help them make better decisions.
The technology is only set to continue its domination as we move into the next decade, expecting AI to become even more integrated when redefining business operations and software automation. It's vital for companies to keep abreast of these changes, to ensure it can remain competitive and agile during this new era of digital transformation.
Adopting the right mindset
Despite continuous disruption and developments within technology, one thing is for certain: expect the unexpected. Through adopting a business mindset, that is versatile and accepting towards new technology breakthroughs, you will be able to adapt quicker, act more flexibly and remain ahead of competitors. Tech changes quickly and therefore simply investing in a wide range of technologies is a great way to learn which ones will accelerate or hinder your business.
Trust is another important aspect to consider when adopting the right mindset for your business. It is something that must never be underestimated when navigating times of uncertainty. Trust is built up over time and compliments making strategic tech partnerships that are most likely to flourish from a long-term investment with added mutual benefits and support. Without trust in third-party partners, it will prove difficult to be agile when dealing with unforeseen challenges. Net Promoter Scores (NPS) are a highly effective way of tracking and measuring trust, a standardised tool when considering customer satisfaction and client retention.
2020 has been an eye-opening year for many businesses and it's becoming increasingly clear that digital transformation has never been more important. As a business navigating through these times, 2021 will be a time to innovate and not rest. I have explored the three most influential areas of technology that may prove crucial to the success of your business. Cloud computing is here to stay, a trend that must not be overlooked by business leaders. Data-driven decision making is only set to develop into next year, a simple way to utilise data to benefit your wider mission. And finally, enforcing a positive mindset towards embracing digital transformation, investing in a wide number of areas that will improve agility and future proof your business vision.
Krzysztof Szabelski is head of technology at Future Processing