What will happen to fossil fuel burning cars?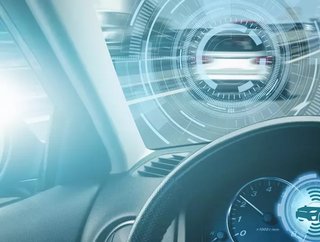 In the wake of COP26 - Technology Magazine asks where the cars of now will go in future
Back in 2019, The Nobel Prize in Chemistry 2019 rewarded development of the lithium-ion battery. The lightweight, rechargeable and powerful battery is now used in everything from laptops and electric vehicles to mobile phones.
It can also store significant amounts of energy from solar and wind power, making possible a fossil fuel-free society. In the UK, the government has already made ambitious plans to stop the selling of petrol and diesel cars by 2030.
As great as this may be, and it surely is considering the fact that fossil fuel burning cars are 'hundreds of times' worse for the environment than electric vehicles, are plans for all these petrol and diesel vehicles in circulation - and national adoption of electric cars - actually realistic?
Public Accounts Committee accuses Government of having no "clear, published plan" on how the UK will switch to an electric car future
The criticism comes from the Public Accounts Committee (PAC), who evaluate the effectiveness and value of Government proposals and services. Made up of 15 MPs and chaired by is Labour's Meg Hillier, they have flagged increasing the buyer uptake of electric , lowering their cost, and the upgrading of the UK's charging network as major barriers to reached the 2030 target.
The plug-in car grant has provided more than £1 billion to electric vehicle drivers and is expected to last until at least 2023.
A recent What Car? reports that cost is the biggest factor contributing to uncertainty amongst drivers. Out if 10,000 in-market buyers, the survey showed that only one-in-five were considering an electric car as their next purchase. This was still a rise compared with the 8% who answered the same way in 2019. 31% of respondents were said to be concerned with both the range and the charging process.
How to dispose of your used car
You could try the UK's first not-for-profit car donation service. Giveacar arrange car disposal free of charge and the value raised is donated to a charity of your choice - great idea right? The charity is heavily regulated by Environment Agency Regulations. Di you know that when arranging car recycling, 95% of its materials have to be recycled under the European end of life vehicle directive?
Awareness of facts low amongst UK public
New data from Rivervale Leasing found how UK drivers were "unaware of the situation surrounding electric cars."
A reported in the Daily Express, almost half of road users "say petrol and diesel cars are cheaper to run than electric models despite costs often being higher."  64 percent of drivers "believed there were fewer than 20,000 UK charging points, despite actual figures being slightly higher."