Who is the executive behind Disney's new metaverse project?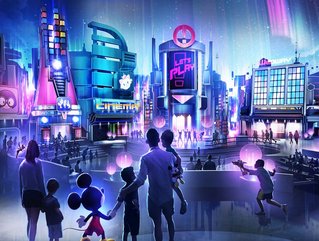 SVP Consumer Experiences & Platforms at Disney Media & Entertainment Distribution, Michael White, leads Disney down an exciting new path into the metaverse
Disney has recently appointed Michael White to lead Disney's strategy for the metaverse, with Chief Executive Bob Chapek calling the new technology "the next great storytelling frontier" to be explored.
In a memo released by Disney to its staff, Chapek called the metaverse a "perfect place to pursue our strategic pillars of storytelling excellence, innovation, and audience focus".
Mike White oversees a team that includes senior leaders, who see the metaverse as an evolution of its century-old role as a global storyteller.
On the new technology, Chapek said: "Teams across the company are exploring this new canvas, and I have been blown away by what I've seen".
Resource allocation, partnerships and knowledge sharing will be part of the newly created role, which will include oversight into storytelling strategies and the various technologies required in the metaverse, such as leveraging web 3.0 to support real-time 3-D rendered simulations of real life on a mass scale.
Mr Chapek said in the memo, obtained by the Hollywood Reporter, that Disney will "create an entirely new paradigm for how audiences experience and engage with our stories."
After the company revealed sales at its theme parks in the US had climbed above pre-pandemic levels, Mr Chapek also added that he believed the Disney + streaming service will have 230 million to 260 million subscribers by 2024.
White's journey to the metaverse
Previously at Yahoo and the Apollo Education Group, White began his career at Disney back in 2011, when he became CTO and SVP or Disney Interactive, a now defunct arm of Disney that operated as a video game and internet company, overseeing various websites and interactive media owned by The Walt Disney Company.
Roles within consumer products and eventually park experiences would see White's role evolve to a wider remit, encompassing a 360 degree customer experience. This has finally culminated in his newly appointed role as Senior Vice President for Next Generation Storytelling and Consumer Experiences.
Partnerships essential to Disney's strategy
Often using VR headsets, the online world of the metaverse has been marketed as a place to game, work and communicate in a virtual environment.
As Technology Magazine recently covered in February's feature 'Are you ready for the Total Experience?', Disney have already experimented with Magic Band +, which has enabled interaction with the parks in entirely new ways; including unlocking stories hidden within the park that can be 'activated', personalised journeys and even ordering food, drink and accessing the hotel rooms. The metaverse will require widespread acceptance and adoption of wearables to succeed.
Facebook owner Meta and Microsoft have already invested billions into the platform, with Meta spending US$10bn in 2021 alone, as many in industry see it's emergence as the next generation of the internet.
It's likely that the partnerships with hyperscalers such as Meta and Microsoft will be crucial for Disney's strategy.