Workday choosen to enhance Asda's employee experience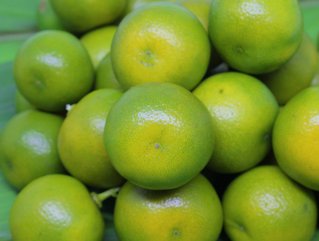 The leader in enterprise cloud applications for finance and human resources, Workday is now aiding Asda's global workforce with it's digital transformation
Major UK retail chain Asda will now utilise Workday to deliver an enhanced employee experience for it's 140,000 staff, as it aims to keep pace with evolving talent needs.
Key benefits include the ability to leverage a single system for managers and staff to track and manage absence plans, increase opportunities to grow and develop skills by delivering personalised, relevant, and recommended learning and training content, and synergise people data with third-party data such as point of sale (POS) and surveys to gain access into insights that can help to improve organisational performance.

Carolyn Horne, President, EMEA, Workday, said: "Global organisations are embracing the opportunity to rethink their workplaces and invest in their workforces to drive future success. As a Workday customer, Asda joins some of the world's largest retailers, all of which are leveraging our platform to more quickly meet changing consumer demands and deliver engaging experiences for their employees. We look forward to partnering with Asda to help them ensure business and organisational agility, while providing them the tools and insights they need to better plan and adapt for the future."
In response, Hayley Tatum, Chief People Officer, Asda, remarked: "We want to inspire and enable our colleagues. Workday will provide employees with the tools to learn and develop new skills relevant to their roles, while helping us to sharpen team and business performance. Workday's agile technology architecture means that we'll be able to take on tomorrow's challenges, helping to ensure that our colleagues have the support they need."
Workday a leader in enterprise cloud applications for finance and human resources
Workday applications for for finance and human resources, financial management, human resources, planning, spend management, and analytics have been adopted by thousands of organisations around the world and across industries — from medium-sized businesses to more than 50% of the Fortune 500.
Retailers have faced significant changes over the last few years, as they undergo digital transformation to meet the future of retail; including shifting consumer demands, talent shortages, and increased pressure to provide consistent customer and employee experiences.

Asda require technology solutions that can help them adapt to a rapidly changing environment, while providing them with the insights needed to prioritise the employee experience, attract and retain talent, and remain competitive. To keep pace with evolving talent needs, Asda has selected Workday to gain a unified view of its workforce and to deliver personalised and engaging employee experiences.