With eSIMs on the rise, Mobilise help accelerate adoption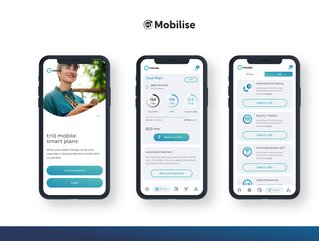 Hamish White, Founder and CEO, gives us the inside track on Mobilise, a leading provider of SaaS solutions to the telecommunications industry
Mobilise are focused on delivering highly engaging digital-first service propositions with excellent customer experience, with a proven track record, deep industry knowledge and a team of specialists to support clients to building and executing transformational strategies.
Clients range from large corporate organisations with over 100,000 employees to small enterprises with under 20 employees. Mobilise has a deep knowledge of the telecoms business model and their experience includes working with over 40 service providers across eight markets for brands including Virgin, Dixon's Carphone, Red Bull Mobile, Manx Telecom and Freenet.
Founder and CEO Hamish White tells us about their services and the problems they solve at Mobilise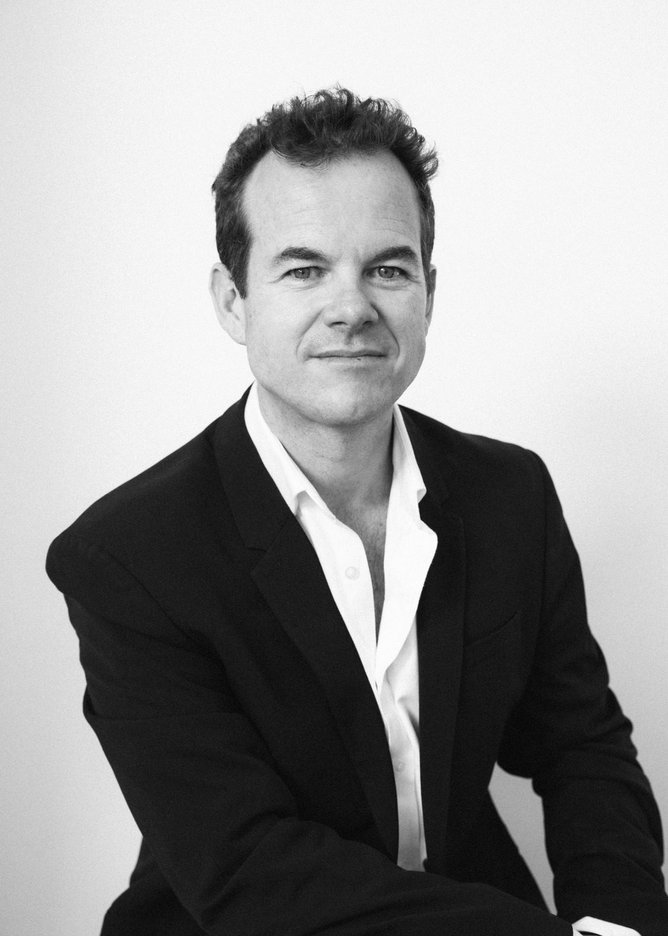 Mobilise Founder and CEO, Hamish White
Combining consultancy with software solutions
"Mobilise is a leading provider of SaaS solutions to the telecommunications industry. Founded in 2011, we began as a consultancy focused on launching and growing service providers (SPs), in particular mobile virtual network operators (MVNOs). In 2016, we launched its technology division, which prompted a shift in mission towards overcoming telecoms' biggest challenges through the delivery of highly engaging digital-first service propositions with a focus on evolving the telco customer experience.
Mobilise also developed HERO — a fully customisable BSS white-labelled platform designed to help SPs digitalise their operations quickly and efficiently. With API-led open architecture and cloud deployment, HERO offers SPs of all sizes a fast digital set-up with lower cost, as well as auto-scaling and high-availability capabilities to create a robust, future-proofed digital service."
Helping service providers to adopt technology solutions at scale
"We offer our clients a unique blend of in-depth knowledge spanning every stage of the telecoms value chain and in-house software expertise.
With over ten years' experience supporting international Tier one and Tier two telecoms players, Mobilise's advisory services help organisations to adopt mobile technology solutions at scale. Our SaaS model allows its team to focus on building and maintaining solutions that allow SPs to elevate their customers' digital experience.
HERO has both a consumer interface and back-office tools to support every stage of the customer journey. Its consumer digital interface includes a self-care environment where consumers can self-manage their subscription, in-app eSIM activation and electronic Know Your Customer (eKYC) processes. Back-office tools include a web-based customer relationship management (CRM) platform and big data analytics for personalisation."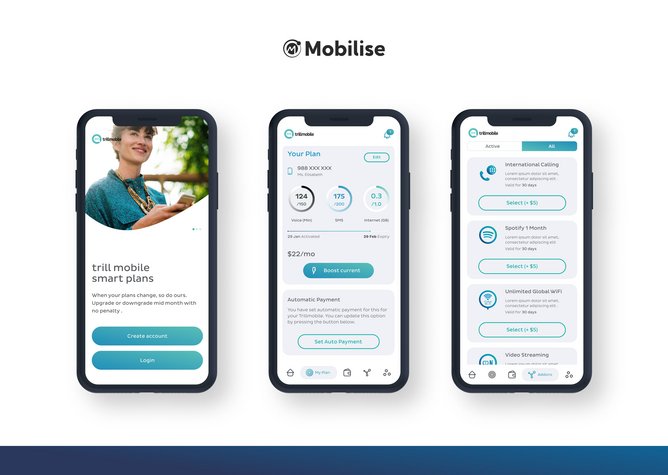 HERO platform, Mobilise
The brand shift from advertising to experience
"Brands across all industries are no longer built through advertising, but through experiences. From a consumer perspective, all digital experiences are judged against the same criteria, meaning smaller SPs increasingly face pressure deliver the same standard of customer experience as tech giants like Amazon, Meta and Google. As the world becomes increasingly digital, it's crucial that SPs can deliver a seamless digital CX that's on a par with every other digital interaction a consumer has.
However, for smaller service providers, having the resources, technology, relationships and negotiating power to initiate a successful digital transformation is rarely possible. Mobilise acts as a digital enabler, providing SPs of all sizes with all the technology and expertise they need to digitalise operations successfully and compete with larger players.
Mobilise recently worked in partnership with embedded SIM (eSIM) solution provider Oasis Smart-SIM to launch eSIM as a Service in 2021. The latest module added to HERO's portfolio, eSIM as a Service enables SPs to offer a consumer eSIM product quickly, easily and cost-effectively. HERO enables seamless in-app eSIM activation while Oasis Smart SIM's eSIM DP+ infrastructure, enables the GSMA-compliant creation, download and remote management of eSIM profiles.
Mobilise's most recent project was its partnership with OV, a division of mobile network operator (MNO) Manx Telecom, to launch the first eSIM-only consumer product for the traveller segment — BreatheSIM. Powered by HERO, BreatheSIM allows users to download the app, choose their travel destination, navigate the available products, select the preferred payment method and currency and finally activate their eSIM profile in-app."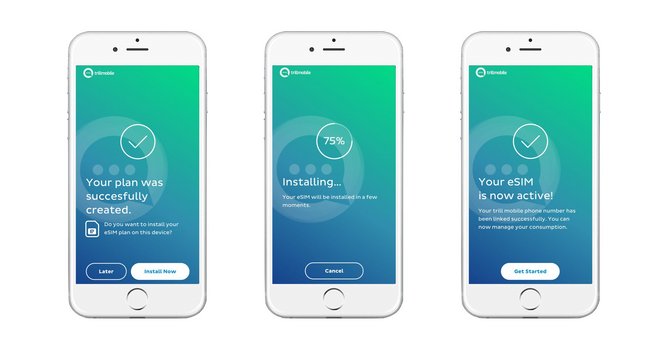 eSIM as service, Mobilise
The great migration to eSIM smartphone connections has begun
"The Global System for Mobile Communications Association (GSMA) has estimated that by 2025 there will be 2.4 billion eSIM smartphone connections — meaning that eSIMs will account for 33 per cent of all smartphone connections globally in less than four years' time. With this vast global transition imminent, Mobilise is continuing to develop and deploy HERO to organisations across all industries to encourage successful digital transformations and create a digital telecoms landscape.
As well as an increase in consumer eSIM projects, enterprise eSIM adoption for IoT is also on the horizon. While the technology is still in its early stages of deployment for industrial IoT and connected car applications, the potential it holds is huge. Mobilise is looking to tap into this by offering digital solutions for enterprise IoT applications in the future.
To support an increasing number of partnerships and projects, we are expanding the team through recruitment across all business areas."