Craft.io CEO simplifying enterprise IT for product managers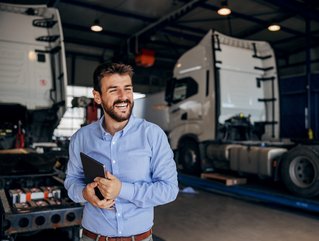 Product Managers in enterprise IT manage strategy and implementation lifecycles. Craft.io evolves with them to support better decision making
Elad Simon is CEO and co-founder of Craft.io, an all-in-one product management platform. Product Managers within enterprise IT must work with stakeholders (internal or external) to support their business needs through a defined product, and iterate/innovate on those needs.

Craft.io came to life in 2015 when a group of PMs came together with the goal of solving a fundamental problem in the industry: Product Managers lacked a home of their own.
Today, Craft.io evolves with product teams to provide them with the frameworks and tools they need to develop true product intelligence.

According to McKinsey, the roles and responsibilities of a Product Manager vary with each individual role, with 80% of Product Managers involved in designing activities and other common activities such as defining product strategy, collaborating with design and technical functions, planning and maintaining product roadmaps.
Simon joined Technology Magazine to explain Craft.io and why it is proving a valuable connective tool in the product management landscape.
Who are craft.io's ideal customers?
"Growing and established tech companies usually, that build and sell software as their main business (from 250 people and above). This includes companies like SAP, Zellis, Quickbase and others
We also work extensively with large enterprises who are transforming their tech organisation from a project mindset to a product mindset; companies like Kimberly-Clark, Fannie Mae, L'Oreal, Danone and others."
What is the competitive business advantage of craft.io?

"We have 3 core competitive advantages:

Guru: Guru is a knowledge layer in our product that "infuses" product management best practices into the product. It's a unique offering for Craft.io and helps product managers be more effective at their role.

UX/UI obsession: one of the most important things for us as a company is to help product managers easily build and tell a great story. To do that, our product has to provide superior UX/UI to our users so they can easily slice and dice their information and present it to stakeholders in a way that is clear and compelling.

Customer-Centric: while it might sound like a cliche, we are truly a customer-centric company. We run weekly learning sessions to better understand the pains and challenges of product teams (unrelated to our product), we focus our roadmaps on our customers' needs, and we teach our team to put the customers at the heart of everything we do. This translates to us being a great partner for our customers at every step of their journey to use our software."
What initially drew you to work for craft.io?
"The product space is a "blue ocean" from a strategic perspective. It is an area that is exponentially growing as part of the increasing reliance on software we all experience in every aspect of our lives. It is also a space that does not have a clear market leader when it comes to the system of record and workflow tools for product teams. This is why I felt that joining a company in this space would be a fantastic opportunity. Additionally, after a successful senior leadership career in large companies such as Google and Taboola, I wanted to challenge myself to the ultimate leadership position of CEO. So the combination was a no-brainer."

Describe some of your key market challenges right now in product management?
"The key challenge for us right now is hiring talent. As a growth company, we are experiencing challenges in scaling our team and finding great talent, specifically in areas like Marketing, Sales and Engineering. This is obviously not unique to us, but it's something we need to get better at.

What technologies are you looking to develop further?
"We will be working on Insights as a core part of our tech stack in the near future. We will use machine learning-based technologies to ensure product teams and leaders are aware of where their bottlenecks are, what they should be focusing on and how to best communicate their work to the team."

Who are your key partners in your technology ecosystem?
Our key partners can be broken down into two groups:
Education partners: companies like CPrime, 280 Group, Productschool and others

Tech partners: companies like Atlassian, Microsoft and others who we integrate with and provide a solution that is complementary to theirs
What is your leadership style?
"I try to find a good balance between being involved and empowering the team. When you manage a small(ish) company, you are naturally involved in the details. This puts you at risk of stepping on your team's toes, which you want to avoid so that they can learn and grow. In addition, I focus very much on an open, learning-focused culture. We spend a lot of time sharing information with each other, learning about ourselves and our customers. It is critical, especially as we are currently very rarely in the office, maybe once or twice a week at best. This puts even more emphasis on the need to communicate and to share information and knowledge."
In terms of growth, what's next for craft.io?
"We are aiming to grow our business rapidly this year (targeting 3X-4X YoY growth), and the next phase would be raising a Series B funding sometime later in the year or early next year. From a product offering perspective, we are going to launch our advanced portfolio management capabilities which would allow us to better support larger product organizations and to provide more product leadership-specific capabilities to our customers. Lastly, we are growing our team in all functions and will be looking to almost double it within the next 9 months or so."