Exec Q&A with Desta Price, CPO of CM Group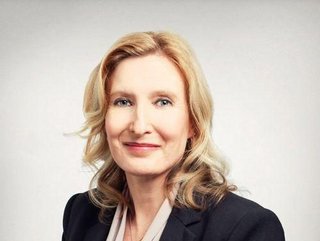 Chief Product Officer Desta Price describes life at martech organisation, CM Group. Formerly of Sitecore, she describes her life as a woman in technology
With 20 years' experience in product management, as well as deep expertise in developing product roadmaps for enterprise platforms, Desta Price serves as the Chief Product Officer of CM Group. Previously at Sitecore, Price is known for driving the strategic, technical, and market-based decisions required to build successful solutions, with a strong focus on customer success. Prior to Sitecore, she was Vice President of Product at Litbit and held product leadership roles at Xactly, Calidus, and Selectica. Originally from Minneapolis, US, Desta earned a BS in Mechanical Engineering at the University of Minnesota-Twin Cities.
CM Group have worked with us at Technology Magazine before, so it is wonderful to bring yet more insight from Desta Price as Chief Product Officer...
Can you tell us about your role and responsibilities?
I started my role as the Chief Product Officer of CM Group in January 2021.
CM Group is a family of global marketing technology brands including Campaign Monitor, Emma, Vuture, Liveclicker, Sailthru, Selligent, and Cheetah Digital. By joining together these leading brands, CM Group offers a variety of world-class solutions that can be used by marketers at any level. We are headquartered in Nashville, TN, and CM Group has United States offices in New York City and Pittsburgh, and global offices in Australia, Belgium, United Kingdom, New Zealand, France, and Uruguay.
Following the recent CM Group and Cheetah Digital merger, I now serve in a global R&D organisation, while also leading both product and engineering for all brands. I'm excited to create alignment between product and engineering organisations, to execute on CM Group's vision of sharing product innovation across multiple platforms,while continuing to drive unique innovation within each product.
What is your point of difference as a business?
CM Group's strategy is to leverage expertise and technology from across its family of brands to enable marketers in all industries to benefit from best-in-class marketing approaches with solutions fit for purpose. Consumers want personalised experiences without compromising data privacy, and we give our customers the ability to personalise interactions at scale utilising zero- and first-party data.
Because our customers are at the heart of everything we do, they trust us to help them deliver superior customer experiences. Our unique approach combined with our commitment to innovation allows businesses to learn more about their customer preferences than they ever thought possible by engaging with them in the ways their customers want and expect.
What technology are you most looking forward to using more of?
Cheetah Experiences - from a portfolio perspective, it comes at an important time amidst the issues and challenges surrounding Apple privacy/MPP. It provides all marketers with the ability to capture first and zero party data – and gradually build up your customer profiles each time they interact with your product.
We should be 'drinking our own champagne' concept, as Cheetah's technology is key to strategic marketing - and one that's important for other brands within our portfolio. The technology no longer sits at the very 'top-end market', it's now becoming more accessible to all levels of marketers.
What has been your career highlight prior to your current role?
During my time at Sitecore, there were over 50% female on the exec team, and we had a strong focus on women in leadership. This was also the first exec team I was on that had more than one other female, so from a career perspective it was quite refreshing.
For many women, being surrounded by male leaders can often make it difficult to find your own authentic leadership style and voice. So at Sitecore, it was a very different dynamic than what I had previously been accustomed to in such a heavily male-dominated technology space.

What has been your highlight in your current role?
Most recently, I have been thrilled to be a part of introducing new SMS capabilities and multi-channel offerings to the market. This has been part of my broader vision coming into my role at CM Group where we shift marketers' focus on going beyond email, and using email as a trusted and proven channel effectively alongside other customer engagement channels.
At CM Group, we believe in the power of leveraging technology to strengthen relationships with customers. So by broadening to SMS, we're committed to help marketers drive an even stronger connection with their customers at every interaction, and in turn, drive bigger impacts for their brands.
Another highlight of my current role is that I now serve in a global R&D organisation, leading the alignment between product and engineering for all brands.
What is your leadership style?
I like to bring a mentorship mentality to my leadership approach. As an executive of a leading global organisation, I focus on growing and strengthening my team, while being an advocate for each team member and helping to remove bottlenecks standing in the way of their success.
I'm also excited to share that I currently have more women on my team than ever before in my career – which fuels my passion to mentor other women to become leaders in technology.
What exciting plans do you have coming up as an organisation?
Now that we've officially joined forces with Cheetah Digital, we will be able to leverage Cheetah's technology across our other brands, and we are investing even further in universal R&D, including technology and solutions that can extend business value to all CM Group customers. I'm excited to bring together our combined expertise to help our customers build deeper connections and drive bigger impact with their customers and for their businesses.