Industrial 3D printing market to more than double by 2025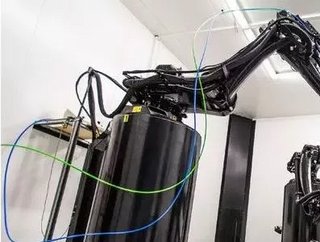 From healthcare to services, a boom in 3D printing is on the cards for the next five years, according to analysis by MarketsandMarkets...
The industrial 3D printing market is set to more than double in the next five years. That's according to a new report, which says the 3D printing ecosystem – currently worth $2billion a year – could be worth $5.3billion by 2025.
At the core of the report , published by MarketsandMarkets, forecasters saw up uptick in 3D printing by start-ups and a shift to high-volume, industry-grade production (historically 3D printing has been heavily used for prototyping to reduce product lead times and improve engineering solutions). They also noted the ease of creating customised products, with "significant" online demand, and the healthcare industry embracing smart manufacturing.
What's driving the surging 3D printing economy?
Researchers looked at all areas of the 3D printing market, including printers, materials, software and services. They sensed that the services sector was the most likely to expand rapidly, with a rash of on-demand printing services coming online.
Other areas of growth include direct energy deposition, a 3D printing technique that is capable of making durable machinery parts owing to additional control over the material's grain structure, and electron beam melting, in which "the 3D printing process takes place in a vacuum and high-temperature conditions, and an electron beam selectively melts down the metal powder. Printers based on electron beam melting technology produce high-density parts and have relatively good mechanical properties such as lower fatigue and higher yield strength than traditional manufacturing technologies."
The report also claims prototyping will be eclipsed by manufacturing in 3D printing, particularly in aerospace, defence, automotive and healthcare sectors.
Industrial 3D Printing Market by Offering (Printers, Materials, Software, Services), Application (Manufacturing, Prototyping), Process, Technology, Industry (Aerospace & Defense, Automotive), and Geography – Global Forecast to 2025 was published by MarketsandMarkets, a specialist in niche threats and opportunities that will influence companies revenue globally.