'It's the era of no-code,' says Smartsheet CEO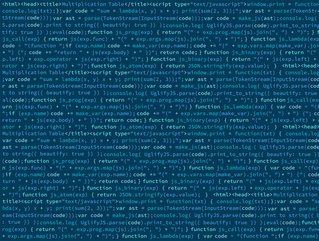 Mark Mader, CEO at Smartsheet, spoke to Technology Magazine about the notion of the empowered employee and spreading innovation around the business
Most business leaders will tell you that their organisation's most important asset is its people. Yet often these leaders underestimate the very people they say are so valuable to their company.
"Typically, the perceived value of the majority of the workforce is often confined to task execution within their defined roles: a manager assigns a task, sets a due date, and work is performed. Over time, this holds back an organisation's innovation and growth. Why? Employees aren't empowered to deliver to their full potential."
This is the view of Mark Mader, CEO of Smartsheet, a platform used to assign tasks, track project progress, manage calendars, share documents, and manage other work, using a tabular user interface.
Mader argues that while "getting the job done is important, true success requires employees to be more than 'do-ers' — they must be enabled to innovate."
Together we explore how employers can become empowered and what steps the enterprise needs to take to make this a reality.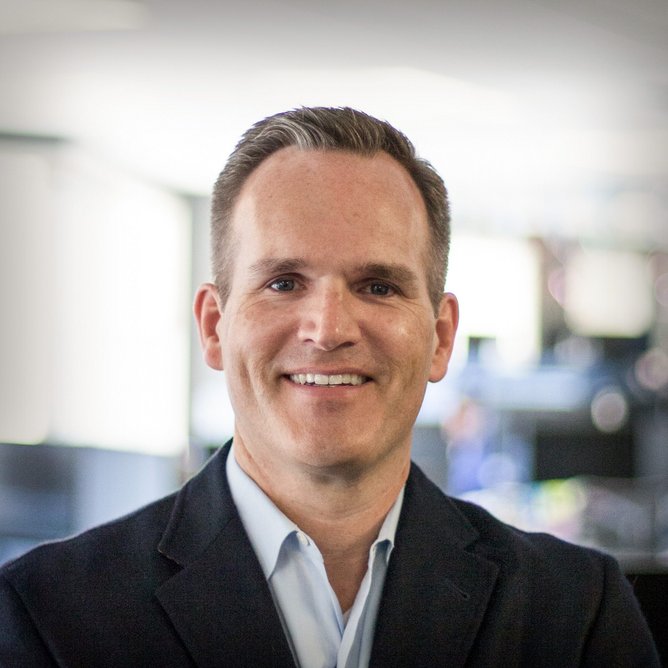 Mark Mader
Change requires a fast response
Organisations are eager to innovate, and with good reason. Wework suggests it is a key revenue driver.
According to Mader, "businesses must respond to change faster than ever before. Competition is fierce. Market opportunities are numerous and wide-ranging, but the window to capitalise on those opportunities is often narrow. The line between success and failure can be razor thin. Innovative ideas, processes, and products often dictate which side of that line a business falls".
It's no surprise to see that all of the biggest tech companies on the planet, such as Alphabet, Apple, Microsoft, Amazon and Huawei, are also the biggest spenders when it comes to research and development.
"Companies spend heavily to foster innovation. Yet, it is often designated for select roles. I would argue that organisations can no longer afford to reserve innovation for the most senior leaders or for a specific group within the organisation. Innovation should be drawn from as wide a net as possible," he said.
The no-code approach
Mader adds that leaders "need to look past task execution and tap into the active participants—those who create their products, manage their processes, collaborate with their partners, and serve their customers. One way to achieve this is by empowering employees".
What approach is most effective to tap into this employee innovation?
He continued: "Regardless of their technical proficiency, employees must be able to build the solutions that their teams will use daily to drive outcomes. We call this the "no-code" approach."
No-code refers to tools or platforms that enable employees to build solutions and create applications — without the need (or ability) to write code — using easy-to-use building blocks that make it possible for them to design workflows and configure business systems without help from IT.
Mader believes that this is a "win-win innovation scenario for all employees".
By lowering the barriers of entry to technological solutions, "the workforce are enabled to build their own solutions to meet their specific needs. No-code platforms can offer your organisation a great competitive advantage. The heart of your workforce are the teams who have their finger on the pulse of the business. No-code enables them to apply the lessons they've learned on the job to create better, more efficient processes."
With IT teams over-stretched, it's potentially a huge value-add that they will no longer be required to help build every application. Instead, Mader suggests, "they can spend more of their time on more strategic priorities such as security and governance."
The result?
"More employees can bring their own ideas to life to solve problems and drive outcomes for the business, and IT teams can focus on their own strategic initiatives. It's a win-win."
No-code in action
Discussing the benefits of no-code is one thing, but Mader argues that the proof lies in its application in the real world.
"Fortunately, we've already seen many organisations benefiting from a no-code approach. An example of this is Uber's use of our WorkApps solution to drive efficiencies across its performance marketing team."
Using WorkApps, the Uber team was able to easily create various role-specific workspaces, all hosted within a single, easy-to-access location. Without knowing how to code, they quickly designed and built the apps they needed most to solve key problems.
Since then, Uber has been able to realise more efficient processes and has increased visibility of key information across the performance marketing team.
Where do we go from here?
In the era of the Great Reshuffle, with employees more likely to leave if their role does not provide them with a meaningful connection to their work, "the need to empower teams is critical, according to Mader.
"People feel a great sense of ownership and pride in their work when they're able to put their fingerprint on something. By embracing no-code, leaders can offer employees the opportunity to do just that. And in doing so, they'll be tapping into one of the most powerful forces in business: human ingenuity," he added