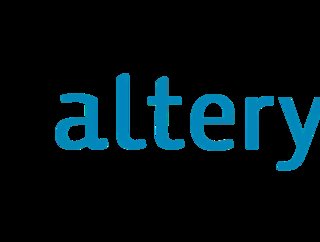 Technology Magazine focuses on the data science and analytics specialists
Now counting the likes of NASA as part of their client base, where they have been helping the space agency with their transformative journey built on the transparency of data and democratisation of analytics, we lift the hood to see how this innovative software company has become a world leader in its field.
How did they start?
Initially known as SRC LLC, Alteryx was founded by Dean Stoecker, Olivia Duane Adams and Ned Harding back in 1997. The initial developments included  the first online data engine for delivering demographic-based mapping and reporting, a data engine incorporating geographically organised U.S. Census data that allows users to manipulate, analyse and map data, and software for customer segmentation analysis.
Today, Alteryx have become a global leader in analytic process automation (APA), unifying analytics, data science and business process automation into one end-to-end platform. 
Clients include Coca Cola, Vodafone, Walmart, SEGA, Gymshark and Adidas, to name but a few. Headquartered in Irvine, California with 19  additional global offices and a growing user base of 150,000, who interact through the Alteryx Community - a vital component of the service where the Alteryx team work on business problems as they arise for users, saving vast amounts of time and money in the process.
Their most popular product is the Alteryx Analytic Process Automation Platform, which delivers high-impact business outcomes and the rapid upskilling of the modern workforce.
What problem do they solve?
Essentially, Alteryx help companies find business answers quickly and efficiently; decreasing risk levels, errors and repeatability.
Clients of theirs report higher employee engagement and Alteryx claim to be one of the only tools that enable business users and analysts instead of just the IT teams.
Any department reliant on data to fuel their decision making can benefit, from Marketing, sales, accounting, HR, and every other department that gets questions from senior management, peers, vendors, customers, government, regulators, auditors, and anyone else.
While not a direct replacement for Excel, Alteryx will data manipulators many hours per person, per month, compounding the results and providing value quickly and evidently. 
Areas that would see benefits include:
Spreadsheets
Database Access and Supplementing SQL Development
API, Cloud, and Hybrid Access
Geospatial Analysis
Reports and Dashboards
Who do they serve?
Vendors, suppliers, customers, and governments - basically anyone who collects, analyses and shares data. With competitive markets, smaller margins and the requirement for accuracy greater than ever, any company reliant on Excel, SQL, and manual processes - like almost every industry and functional area across the globe -  Alteryx provide quick access to data to receive answers faster and in a more repeatable way.
What have they achieved?
The awards and accolades are too numerous to share, but highlights include Gartner's Peer Insights Customer's Choice Award for Data Science and Machine Learning 2021. CISO Billy Spears also made to the CISO Connect Top 100.
Alteryx are well known for their belief in the democratisation of data, their work with McClaren in F1 and helping NASA fuel their digital transformation.