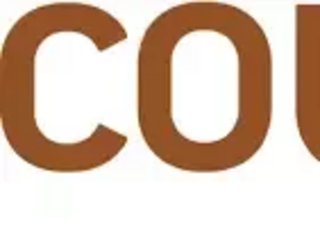 After an astonishing debut IPO in the US market this year, we explore the South Korean ecommerce giant.
Known as the 'Amazon of South Korea', Coupang had an astonishing IPO debut this year back in March 11, boosting the company up by 40% and shares reaching $63.50 from the original price of $35, which at the time was the largest IPO debut of 2021. 
With revenue nearly doubling between 2019 and 2020, it enjoys prime position in the Korean market, which is on track to become the world's third-largest ecommerce market before 2021 is out. 
With a market cap of over $100 billion after raising $4.55 billion and achieving a valuation of $60 billion, the US has not seen this kind of presence since Alibaba went public in 2014 (it's currently second for the year behind DiDi, the Chinese answer to Uber.)
Who's in charge?
South Korea's newest and second-youngest billionaire at the age of 40, CEO Bo Kim's launched Coupang in 2010. He has a net worth is $6.79 billion and is in charge of one of the largest and fastest growing e-commerce platforms on the planet.
After raising more than $3.8 billion in venture capital, from investors such as Sequoia Capital, Softbank, BlackRock, he has morphed from a Groupon-like website to an online retailer, operating a 24-hour logistics service called Rocket Delivery. 
Kim has established offices in Seoul, Shanghai, Beijing, Los Angeles, Seattle and Silicon Valley. Recently they have expanded into Singapore, Taiwan and Japan too.
What's different about Coupang?
The vision of the company is to create a world in which their customers ask "How did I ever live without Coupang?"
Key drivers are their world class technology and ability to revolutionise last-mile delivery and rethinking how customers search and discover on a mobile-first platform
MIT Technology Review named Coupang as one of the "50 Smartest Companies in the World" and Forbes selected them as one of "30 Global Game Changers".
Third largest private sector employer with a unique end-to-end logistics network and currently employs over 50,000 people, with plans to double this by 2025.
While comparisons are made with Amazon due to the speedy delivery and logistics offerings, Coupang is loved in its native Korea because of it's bright branding on uniforms and delivery vehicles, inventive methods of delivery such as leaving a Coupang box in front of their homes and not having to package up returns
Not all sunshine and rainbows
The company has faced controversy as eight workers allegedly died as a result of overwork in the last year alone.
Coupang isn't yet profitable, though it has managed to lessen losses over time
It has no equivalent of the highly lucrative Amazon Web Services to fund its logistics services
Overseas competitors are well financed, and even in Korea, ecommerce operator 11Street, majority-owned by SK Telecom, is backed by Amazon
Doesn't enjoy the same domestic protectionist policies afforded to  Alibaba in the absence of U.S. hyperscalers
Coupang also said in their S-1: "Many of our competitors have, and potential competitors may have, competitive advantages such as longer operating histories, more experience in implementing their business plan and strategy, better brand recognition, popular offline locations, greater negotiating leverage, established supply relationships, significantly greater financial, marketing, and other resources."