Technology Magazine celebrates International Women's Day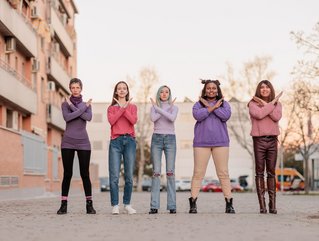 In recognition of women worldwide, all day we'll ask women from the technology industry for their thoughts on where they think attitudes are at present
The share of women as tech CEOs jumped from 3.9% in 2020 to 10.9% in 2021, according to CNBC, but in the UK alone, despite it's status as a cosmopolitan and diverse western country, less than a third (31%) of women working in technology roles across the UK are female, with only 10% in tech leadership positions, creating a skewed image for how to thrive and succeed in a world of innovation and tech.
Technology Magazine invited women from all parts of the industry to give their opinion on their own experiences, how other women can find inspiration and support and what technology-driven businesses can do to entice more females into roles in their organisations.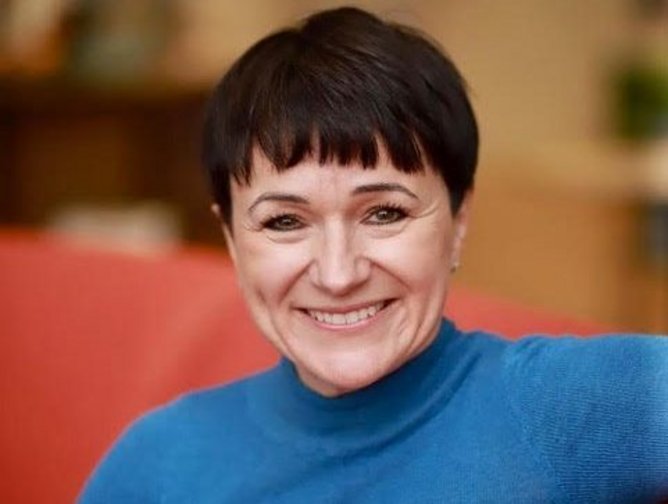 'Countless opportunities for women to make a difference' - Helen Kelisky, Managing Directly at Google Cloud UK
My experience as a female tech leader has been, and continues to be, wonderfully fulfilling. When I joined the industry over 30 years ago, I was ambitious and eager to learn, but could never have dreamed of the experiences and opportunities I've been given. During my career I've found that being a female, and at times the exception in a circle of other tech leaders, it's important to always be on your game, and do all you can to pull other women up with you. Whilst there is still some way to go, women in senior tech positions are becoming less of an exception. I've been privileged to work with hugely impressive female leaders throughout my career, to watch them fill boardrooms with diverse voices and new ideas, and inspire the industry's next generation.
Tech is a fast paced and dynamic world, which means there are countless opportunities for women to make a difference, to disrupt, innovate and achieve their career dreams. If you have an appreciation for technology, a curious mind and an ambition to grow, tech is a career choice worth considering. That being said, there is still more to be done to drive gender equality. Some areas of the industry remain very male orientated. In these areas, leaders must chase change to create change. They must focus on ways to attract, retain and develop people from all walks of life, and actively tackle unconscious biases in the hiring process. It's easy to hire in your own image, but there is nothing more dangerous than a homogeneous leadership team. Fresh perspectives and ideas are essential for business growth.


'We're excluding a whole demographic who can bring a different mindset' - Genefa Murphy, CMO at Five9
The tech industry's reputation is built on being forward-thinking and changing with the times. Yet women remain woefully underrepresented. And it also means bias continues to build in the workplace. Put simply, we're excluding a whole demographic who can bring a different mindset from an industry that needs diverse ways of thinking to thrive and succeed.
A diverse workforce is essential to foster creative thinking. This year, businesses must be more dedicated than ever to ensuring that women are considered for roles at every level of a business. Five9 works with some extraordinary partners such as Televerde to ensure every woman has a chance to learn and succeed. Televerde staffs a portion of its contact centres with highly trained incarcerated women, who are eager to learn business skills. Using Five9 tools like Performance Dashboard and Gamification keeps agents motivated and engaged. Graduates of the programme go on to attain employment, earnings, and education at significantly higher rates, leading to rewarding careers and successful community reintegration.
We need to invest time and effort into ensuring that women are supported and inspired in the workplace. Only then can we truly continue to make progress forward, if not we will stagnate.
'We need to proactively listen and truly understand women's needs and ideas' - Kathleen Pai, Chief People Officer at N-able
The tech industry is largely considered male-dominated, subjecting women to a range of biases, both conscious and unconscious. Women often feel the need to adapt to this construct but it's important they feel comfortable to bring their full, authentic selves to work. We all need to work together to break the bias. Whether it's being talked over or not having a seat at the table, women in tech experience gender discrimination and the industry needs to work better at creating an equal working environment.
One of the biggest barriers to change is overlooking female voices. We need to proactively listen and truly understand women's needs and ideas to create the more equal world we envision. Creating effective change can seem overwhelming because there are so many barriers to face but don't let that keep you from taking action and that start's with just listening first.
The technology industry needs to focus on creating an environment where women can thrive. For instance, at N-able, we recently launched our women's Community of Interest (COI) called WONDER – Women of N-able Defining Equality and Respect. This community provides women an environment of belonging, allowing them to share feedback and learn from fellow members and allies. It's important for tech companies to create a similar space to listen and learn from their women colleagues because ultimately, this is how we can work together to take action and drive change.
'No business role should be defined by gender' - Sarah Friswell, CEO at Red Ant
On International Women's Day, the biggest lesson we can all learn is to treat people universally, as humans, to break down the bias and the barriers that exist for women in tech and in wider society. People are motivated to work within teams and companies that think this way, and organisations are choosing to work with other organisations that think this way. Stamping out bias doesn't just matter; it's already happening.
At school level, there is so much that can be done to motivate young people about the opportunities in technology - to show that tech doesn't have a stereotype. Technology organisations have a responsibility to initiate programmes with schools to show young people that opportunities are limitless; that school subjects are not gender-defined, that sectors are not gender-defined.
We must unlock the potential for young people, irrespective of gender, to develop careers that suit their real skills and interests without being held back by a poorly founded perception of the industry or inability to access it. What schools are missing is making the connection to that next stage, by giving young people early inspiration as to the business context for school subjects. That studying chemistry doesn't mean you'll be a chemist, and computer science doesn't mean you'll become a computer scientist. This can happen even from primary school age. There are hundreds if not thousands of roles and careers that can come out of studying a single STEM subject.
The working world of technology is not simply coding, networking or security. Business development, marketing, client management – the largest enterprises are nothing without these skills, and the smaller ones even more so.
No business role should be defined by gender. Our young people are the talent of the future, and organisations will need to work at creating and refining a diverse culture and offer more flexible ways to accommodate workers with particular lifestyle needs. Seeing and treating their biggest assets as humans first and foremost will build the best teams.
To hear more from Sarah, you can read her story right here in this month's Technology Magazine.