TIBCO Software: Solving complex data and analytics problems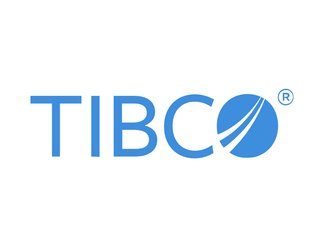 Nelson Petracek, Global CTO at TIBCO Software discusses the company, his career highlights and upcoming plans with TIBCO Software
Nelson Petracek is currently the global CTO at TIBCO Software, focusing on bringing engineering closer to the field. This includes a number of responsibilities, many of which are field-facing, with large portions of technology and product also involved. Engagements with customers, partners and analysts across the globe are a large part of his role too, with an emphasis on topics such as technology trends, product strategy and the application of both within the enterprise.
"The wide variety of topics and the opportunity to meet and work with such a broad range of organisations certainly makes my role fascinating!" said Petracek.
What is TIBCO's point of difference as a business?
TIBCO has a rich history of solving complex real-time data and analytics problems, and this heritage continues today with our cloud-native, "anywhere and everywhere" TIBCO Cloud platform. Our ability to connect to any data source regardless of location, process and expose this data in real time, enable the creation of rich analytical and predictive data science applications, and manage the hard data problems that arise from unifying data assets and more, enables us to provide our customers and partners with the right set of capabilities for today's data challenges. We are a leader in multiple analyst reports and our omnicloud approach enables organisations to consume our technology in whatever form they need, with the mix of domain capabilities required. TIBCO is the technology behind many of the world's largest organisations. If TIBCO stops, entire businesses stop, which is exciting but sometimes a little stressful at the same time!
What technology are you most looking forward to using more of?
This is hard to keep to just one technology! There are so many areas of innovation in the market today, from architectural approaches such as data fabrics and event-driven patterns to technologies such as augmented reality, knowledge graphs and natural language processing. Cloud and analytics are a given, as we will definitely be using more of these technologies in the future. Outside of these, I would say that I am particularly interested in blockchain-related technologies such as tokenisation, Web3, distributed ledgers and more. Of course, I may be slightly biased, since I am launching a book on blockchain later this year.
What has been your career highlight prior to your current role?
I think that one of the things I have enjoyed the most about my career is the blend I have been able to achieve between technology and customer activities. I'm not the one who will rewrite the linux kernel over a weekend just for fun (although I do enjoy writing some code periodically), nor am I only involved in the field. I fit somewhere in the middle, which brings a level of variety to my workday that I completely enjoy.
What has been your highlight in your current role?
This one is easy. Our TIBCO LABS organisation is definitely one of the highlights in my current role. The team is fantastic – I learn from them almost daily. We are given the opportunity to apply new technologies to interesting customer problems and also participate in the broader technology community, including through various open-source initiatives and events such as our rapidly growing OSSDay (open-source community day) sessions and LABS hackathons. It is challenging, but very rewarding.
What is your leadership style?
This one is probably best answered by my team! But, in general, I attempt to provide a very open, transparent, and supportive environment where each person in my team is able to be creative and innovative in their own way. Goals and guidelines are established and shared, and I try to give direction on potential areas of research, engagement strategies and alignment to company objectives, but with a flexible path to success. Innovation does not occur in a straight line, nor is it fully predictable, thus we need to be ready to adapt and pivot quickly as the market or customer needs dictate.
What exciting plans do you have coming up as an organisation?
This year has started with a bang. Problems associated with data are not going away any time soon and you can expect some great announcements from us over the course of the year, especially in the areas of omnicloud, advanced analytics and data management.
The world is changing at an extremely rapid pace, with technology becoming more immersive and embedded, enabled by advancements in areas such as predictive analytics and cloud. I'm also looking forward to working with our customers and partners via TIBCO LABS as we dig into the next-generation of composable digital applications, whether for enabling further blending of the digital and physical worlds or for supporting the evolution of upcoming concepts such as the metaverse. All exciting