Top technology startups with decacorn status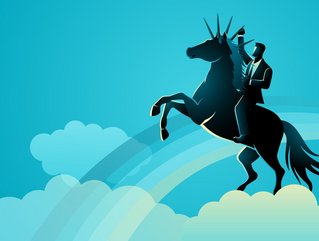 As more companies enter the global technology space, we take a look at some of the most successful startups having gained decacorn status (above $10bn)
Only the most successful privately-owned tech startups obtain coveted 'unicorn' status - reaching a valuation exceeding US$1bn. According to CB Insights, there are 1,000 unicorns around the world as of March 2022. Popular former unicorns include Airbnb, Facebook and Google.
Spanning the FinTech, gaming and even space industries, the technology unicorn market comprises companies located across the globe, disrupting their industries with new innovations. Many of these startups have proven their worth, becoming decacorns - aka unicorns with valuations above US$10bn, of which there are over 30.
Here, we look at the top 10 technology startups across the globe that have gained elusive decacorn status.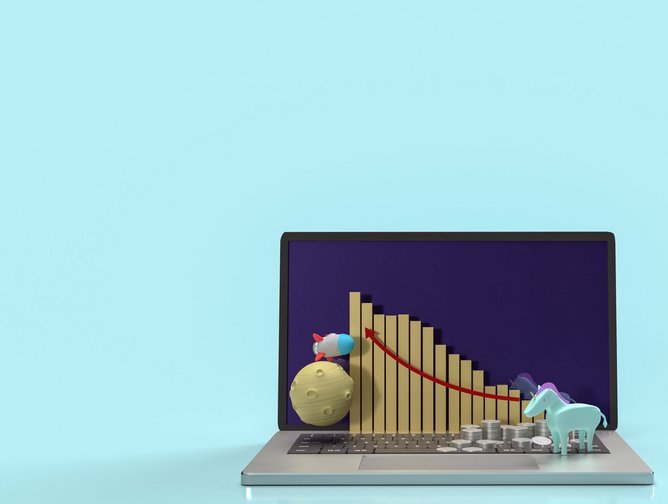 Epic Games is a leading interactive entertainment company and provider of 3D engine technology. Epic operates Fortnite, one of the world's most popular games with over 350 million accounts. The company also develops Unreal Engine, which powers leading games and is also adopted across industries such as film and television, architecture, automotive, manufacturing, and simulation. With its Unreal Engine, Epic Games Store, and Epic Online Services, the company provides an end-to-end digital ecosystem for developers and creators to build, distribute, and operate games, as well as other content.

Valuation: US$28.7bn

Nubank is the largest fintech bank in Latin America, with its headquarters in Brazil. The company was founded to simplify financial life with transparency and security. The company itself says it has a "young and innovative spirit" as it develops simple, secure and digital solutions for finance. Founded in 2013, the company gained its unicorn status after only four years. Among many of its services is Nubank rewards, a rewards programme that offers customers discounts on services, travel and entertainment.

Valuation: US$30bn
Headquartered in London, Revolut is a fintech company founded in 2015. The company offers accounts featuring currency exchange, debit cards, virtual cards, Apple Pay, interest-bearing 'vaults', commission-free stock trading, crypto, commodities, and other services. With over 18 million personal users in over 35 countries, Revolut aims to help customers make the most of their company with everyday spending, savings and investments. To achieve this, the company is building the world's first truly global financial 'superapp'.

Valuation: US$33bn
AI and data company, Databricks, was founded in 2013 and is the world's first (and only) lakehouse platform in the cloud. Databricks combines the best of data warehouses and data lakes to offer an open, unified platform for data and AI. With its AI-enabled technology, Databricks serves more than 5,000 organisations worldwide, including ABN AMRO, Condé Nast, H&M Group, Regeneron and Shell. These companies rely on Databricks to enable massive-scale data engineering, collaborative data science, full-lifecycle machine learning and business analytics.

Valuation: US$38bn
Founded in 2012, Instacart is an American company operating a grocery delivery and pick-up service in the United States and Canada. Offering its services via a website and mobile app, customers can order groceries from participating retailers, while also having the option to track their delivery once it's en-route. The company's enterprise technology also powers the ecommerce platforms of some of the world's biggest retail players, supporting their white-label websites, applications and delivery solutions.

Valuation: US$39bn
Graphic design platform, Canva, is on a mission to empower everyone in the world to design anything and publish anywhere. Launched in 2013, the company operates in 190 countries, 100 languages and has created over seven billion designs with the help of over 2,000 employees. The graphic design software helps users to design presentations, social media graphics, and more with various layouts, images, photo filters, icons, shapes, and fonts.

Valuation: US$40bn
Swedish fintech company, Klarna, was founded in 2005 to make it easier for people to shop online. Klarna is the leading global payments and shopping service, providing smarter and more flexible shopping and purchase experiences to 147 million active consumers across more than 400,000 merchants in 45 countries. The company offers direct payments, pay-after-delivery options, and instalment plans in a one-click purchase experience that lets consumers pay when and how they prefer.

Valuation: US$45.6bn
Stripe is a financial service and software-as-a-service company that primarily offers payment processing software and application programming interfaces (APIs) for e-commerce websites and mobile applications. Founded in 2009, Stripe builds economic infrastructure for the internet so that businesses of all sizes can use software to accept payments and manage their business online. Combining a payment platform with applications that put revenue data at the heart of business operations, Stripe looks to give businesses the tools and technology to build better.
Valuation: US$95bn
Founded by famous entrepreneur and Tesla owner, Elon Musk, in 2002, Space Exploration Technologies ‒ or SpaceX ‒ is an American aerospace manufacturer and provider of space transportation services. Musk founded the company with the goal of reducing space transportation costs. SpaceX is the first private company to successfully launch, orbit, and recover a spacecraft, and the first private company to send a spacecraft to the International Space Station. The company is developing a satellite internet constellation named Starlink to provide commercial internet services. In January 2020, the Starlink constellation became the largest satellite constellation ever launched. Also in development is Starship, a privately funded, fully reusable, super heavy-lift launch system for interplanetary spaceflight. Starship is intended to become SpaceX's primary orbital vehicle, once operational.

Valuation: US$100.3bn
Headquartered in Beijing, ByteDance is a Chinese internet technology company operating a range of content platforms to inform, educate and entertain people. One of its most notable platforms is TikTok, the world's leading platform for short-form mobile videos. Founded in 2012, the company also offers other platforms such as: Douyin for mobile video in China; Toutiao, a Chinese content discovery platform; Help, a social media platform; and Xigua Video, one of China's most popular video applications.
As of June 2021, ByteDance hosts 1.9 billion monthly active users across all of its content platforms. Committed to finding ways to have a positive impact on the community and planet, ByteDance has a 'Tech for Good' initiative, where the company works with nonprofits to provide the tools and guidance to raise awareness for the causes across its various platforms.
Valuation: US$140bn