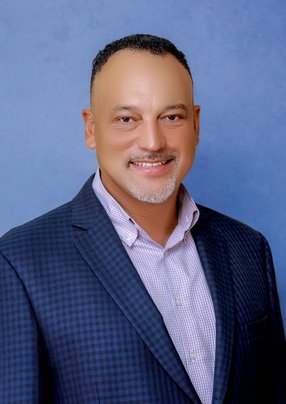 Ayotunde Coker

OADC's newly appointed CEO, Ayotunde Coker, shares his excitement to be part of the OADC team and its plans to digitally transform Africa
Established by WIOCC - the leading player in the deployment of carrier-scale, future-proofed network infrastructure into Africa - to transform the provision of data centre services in Africa, Open Access Data Centres (OADC) wants to extend opportunities for businesses across the entire continent.
Leading this mission is Ayotunde Coker, OADC's new, commercially-experienced, business-focused and innovative CEO. Still relatively new to his role at OADC, Coker explains that he is most excited about the company's "energy, culture, great strategy, excellent team and drive to move at pace".
"The mission is very engaging and the strategy that's been laid out for Africa is compelling. This is a unique company. We have to innovate. What we're doing hasn't been done before, and that makes it really very exciting. I am extremely pleased to be here as CEO," he adds, with a genuine smile.
Passionate about driving the company forward, Coker is determined to create the most respected data centre and digital infrastructure company in Africa.
"We've got a great opportunity to create something unique and we expect be able to execute our strategy very, very quickly. After just a few months of operation, we already have live facilities in over 20 locations across South Africa including OADC Durban, which is landing the new 2Africa subsea cable. We are also hosting the Equiano cable landing station in our OADC Lagos data centre. I'm excited about what we are providing for Africa," says the CEO.
With years of experience working for a number of companies – including Capgemini and BP – Coker has a track record as a leader and builder of technology-based businesses. This experience has given him the drive to continuously provide best-in-class services through the companies he works with.
"One key thing we will do really well is delivery excellence. I will ensure that we are both extremely efficient as a business, and that we quickly establish a reputation for delivering exceptional levels of operational excellence. In particular, we need to be efficient in the way we establish our facilities – optimising build costs, build speed and build quality," notes Coker.
The technologist is also passionate about delivering outstanding client intimacy, committing to delight OADC clients with the company's operational excellence and full-service offering.
Another "essential" in Coker's plans as he drives forward his vision for OADC is sustainability. Historically, the data centre industry's sustainability credentials have been hard to demonstrate, so Coker is determined that as he enables and empowers Africa's digital ecosystems, this is achieved in a sustainable way.
"I want to focus on sustainability and bring leadership into what we do with respect to sustainability in a tangible and very practical and authentic manner," he explains.
By setting up a pivotal sustainability role within his leadership team, Coker believes he will be able to create a robust, significant and well-thought-out sustainable agenda.
He shares: "The most significant things I'm looking to achieve are: driving business at scale, delivering excellent shareholder value and creating a sustainable, connected Africa. I'm passionate about Africa, and I want to go beyond the 'expected' in bringing digital infrastructure into play across Africa."
With his plans in place, Coker is well positioned to take the company forward: as Chairman of the Africa Data Centres Association (ADCA), the CEO is passionate about enhancing the industry as a whole, supporting all players in the industry.
The ADCA represents the interests of the African commercial data centre operator community, working to enhance the understanding and prominence of the industry. It has over 40 members across Africa.
"We have a mix of operators, suppliers, and general industry executives. We're driving out advocacy for the data centre industry in Africa. We want to set the scene - bringing people together, getting the industry moving faster, making sure that we get things going at scale, providing thought leadership and being seen as a great example of an industry association," explains Coker.
Concluding, he shares how the board membership fully aligns and supports each another: "We have a board that really works together. We leave competition outside the door and truly work together to drive the industry. It's quite unique to have that real sense of camaraderie on a board. We didn't define camaraderie as an ethos, it's just the way it's come about – and I hope it is sustained going forward."
Read the full story HERE.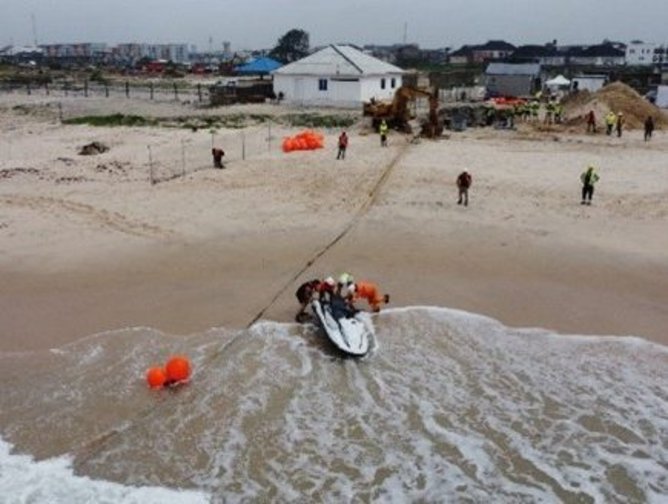 OADC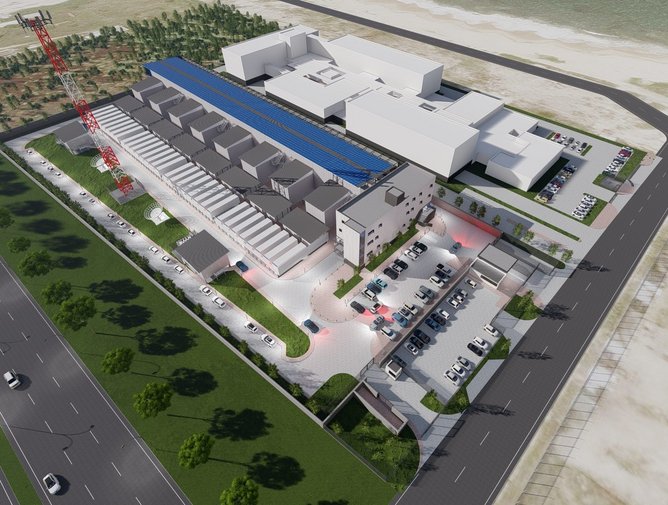 OADC
We've built some unique features into our insurance program specifically because we've listened to courier partners in every country