Brigadier Stefan Crossfield
Head of Information Exploitation, Chief Data Officer, Principal AI Officer at British Army

Head of Information Exploitation, Chief Data Officer, Principal AI Officer, British Army
If you've ever lived in the UK, you're probably familiar with the variety of cinematic British Army (BA) adverts that grace television screens. Whether honouring the fallen, conducting recruitment drives, or highlighting the coalescence of soldiers and emerging digital capabilities, each advert is nothing short of inspirational, suggesting a sense of close-knit community and belonging.
These adverts have become a type of national institution for Brits, a source of pride. And now, they are starting to detail the future of the British Army as well as the evolutionary steps needed to meet this future, including the BA's digitalisation journey.
Last time we spoke with Brigadier Stefan Crossfield – Head of Information Exploitation, Chief Data Officer, and Deputy CIO for The British Army – he was outlining the onset of Project THEIA, the BA's digital transformation programme that began in 2021.
A year on, significant progress has been achieved. So, we caught up once more with Brig. Crossfield to discover more about where the project is taking The British Army next.
Project THEIA: progression of British Army digitalisation journey
Back at the tailend of 2020, The Ministry of Defence (MoD) announced the Army's intention to 'double-down' on embracing new technologies and enhancing operational facilities via a digitalisation programme called Project THEIA (pronounced thay-a).
According to the MoD, the aim of the project is "driving digital transformation in the British Army to outcompete adversaries, integrate with partners, and operate with maximum efficiency". By 2023, the programme will have been in operation for two years and moved forward significantly, altering the fundamental structure and cohesiveness of the BA.
"Project THEIA is an accountancy programme in the Army programme of record, which means it's not got a lot of funding. That's because it's a federated programme of change, which is providing the coherence mechanism across the whole army to deliver digital transformation," outlines Crossfield.
"The intent is to take us from being a predominantly industrial-age organisation – which is what we are now – to being an information-age-ready army, which we'll need to be to compete against our adversaries, deliver our efficiencies in the future, and also partner better with industry, international partners and all other partners.
"It's built around a very small programme office, and its function is delivered through three principal aspects. Firstly, accelerators, which are programmes that we're seeking to favour and drive hard so that we can learn lessons from them, scale them, and reuse them across the whole of the Army."
The second aspect is the utilisation of an "enabler approach" – in other words, focusing on those things that enable digital transformation, like skills, operational changes and adoption of the cloud. The third aspect is catalysts, which comprises the technologies that the Army is looking to favour first.
In terms of digital transformation, Crossfield feels that the Field Army has already travelled a long way down that evolutionary road, "delivering at pace every single two weeks" and dropping software into a whole suite of applications effectively.
"Effectively, we are slowly but surely building a digital picture of the Army's readiness across multiple different fronts," explains Crossfield. "Readiness for us is across equipment, people sustainment, and soldiers' readiness in terms of how collectively trained they are."
So what next for the British Army's digitalisation programme?
Crossfield concludes: "Project THEIA's come a long way. It's done exactly what we wanted to do in the first phase: it's delivered on intent. We understand where we're going; we've very clearly defined the end state. We're now shifting to delivery, pivoting into working more in the battle space, and supporting our ambitions in terms of NATO.
"We're trying to level the playing field and get the backs all lined up so there's no gaps when all are advancing as one."
Read the full story HERE.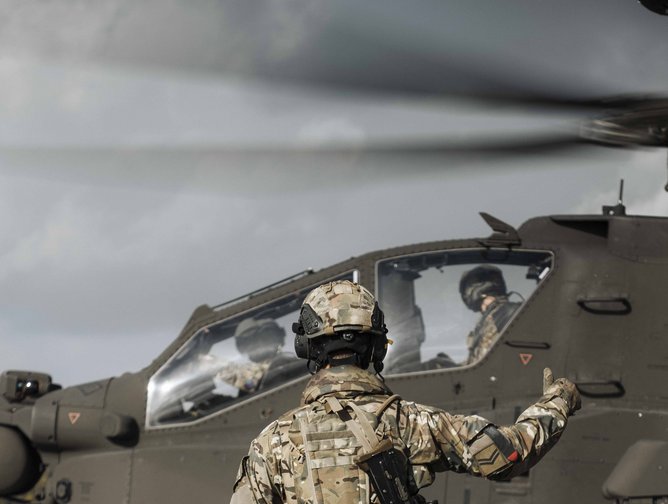 The British Army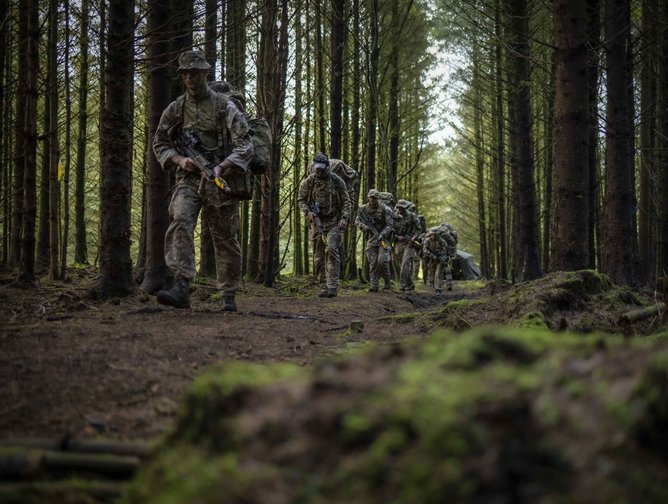 The British Army
We've built some unique features into our insurance program specifically because we've listened to courier partners in every country