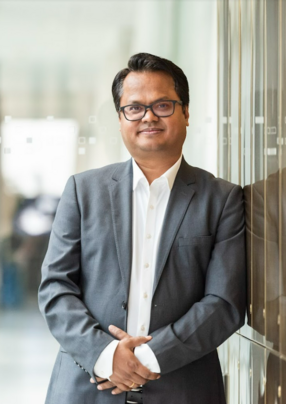 Feroz Sheikh
Chief Information and Digital Officer at Syngenta Group

An accomplished CTO, thought leader and entrepreneur, Sheikh leads the charge towards a more sustainable and productive agricultural world
Feroz Sheikh has founded and led multiple technology-driven ventures, raised VC funding and taken them to successful M&A. He has also worked philanthropically, making education accessible to 200 million children in India using digital technologies.
His current focus is on driving digital transformation across agriculture globally as the CIO and CDO at Syngenta, one of the world's leading agriculture companies with an ambition to help safely feed the world while taking care of the planet and improving the sustainability, quality and safety of agriculture with world-class science and innovative crop solutions.
As a thought leader, Sheikh is helping to shape industry standards, creating open source software and ecosystems that will revolutionise agriculture and farming for the future.
In addition to a passion for computer science and data science, his interests include physics and astronomy; at just 16, he built a superconductor, and then built an 8-inch reflector telescope with a team of students as well as a robotic arm when he was in high school.
He was then facilitated by the former Prime Minister of India, Mr. PV Narasimha Rao.
The opportunity to make an impact on agriculture at a global scale
"I was quite passionate about working in the development sector. It's an opportunity to help transform an industry that is probably the most fundamental to humanity – it was why I came to Syngenta.
"The group is really committed to making that transformation and I help lead this through the technology."
Such highlights for Sheikh include the launch of digital platform Cropwise, transforming it from an incubated idea on the whiteboard a few years back to where Syngenta are today, with more than 180 million acres in digitally-connected growers.
'Are you a dreamer or are you a geek?'
Attracting the right talent is naturally a key to realising this vision. Sheikh recently summarised this as a campaign around the question of 'are you a dreamer, or are you a geek?'. Whether one is inspired by the mission to feed the world or excited by solving cutting edge technology problems, Syngenta is the place to be.
"Those who know me would say I am a geek, and the opportunity to solve some really deep computational problems is something that excites me even now. I still roll up my sleeves and start writing the code to solve the next big problem."
But, at the same time, it is exactly that confidence and understanding of technology that leads Sheikh to be convinced that digital transformation in agriculture is possible, and where the two sides of dreamer and geek combine.
"We can dream of a future where a grower makes all of their decisions through technology, where every piece of advice given to the grower is backed by data. And that dream is achievable."
A humble leader
Not revelling in talking about himself or his leadership style, one aspect of Sheikh's character that comes through is a sheer sense of humility – about who he is, what he can achieve, and how major transformation is not made by an individual alone.
"I can dream as much as I want. I can write as much code as I want. None of it would be able to make an impact at scale if not for the team.
"I've been very fortunate. I've had mentors who have always helped me and shaped my thinking. From architecture to solving really large-scale problems, I have learnt so much from my mentors. Before I joined Syngenta, I had an opportunity to work in philanthropy with some of the most influential technology leaders in India, including one of India's leading tech billionaires.
"Someone of that stature, who has been so successful as one of the first technology entrepreneurs, always impressed me by being so humble and such a polite person. We had a mission to create learning opportunities for 200 million children in India. A similar mission to help feed the world while fighting climate change is what inspires me here at Syngenta. A mission that is much bigger than myself requires a degree of humility."
Sheikh is a data standards evangelist for agriculture and interoperability of data. He is on the board AgGateway, a non-profit consortium of 200+ companies in agriculture and allied industries to help set standards for data exchange between their systems.
"Other than that, I mentor a few startups and technology teams."
Sheikh enjoys working with startups too, as they move so quickly and "they're all just so excited to be working on the problem".
"I've had multiple startups before I joined Syngenta. As an entrepreneur myself, I can relate to the agility and mindset of the startups, so it's nice to be around that energy," smiles Sheikh.
Read the full story HERE.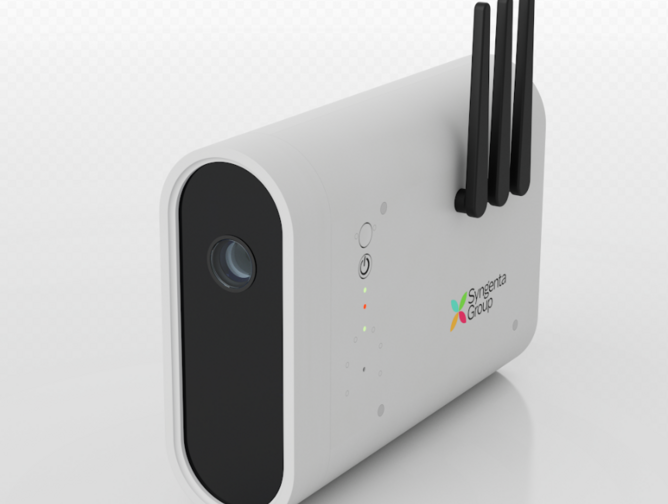 Syngenta Group biodiversity sensor 3D rendering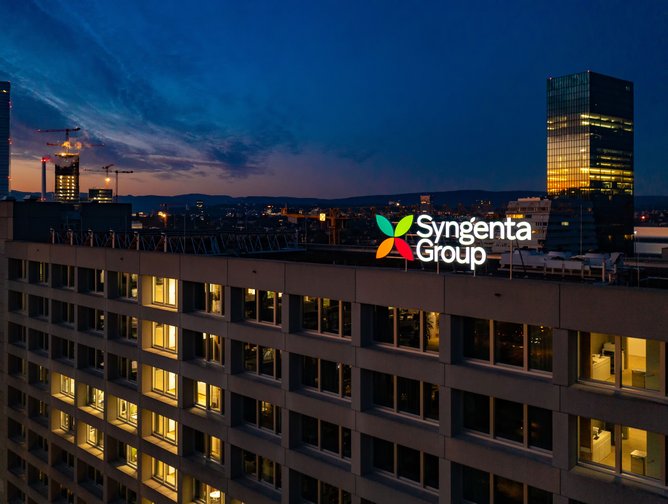 Syngenta Group headquarters, Basel Switzerland