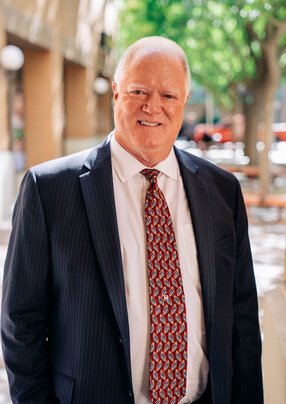 Scott Conn

Scott Conn always wanted to work in technology and paid his way through college by working at a RadioShack. Straight after his graduation in 1981 he got a job with AT&T, where he stayed for seven years, ending up as director of the company's European market entry strategies, negotiating joint ventures with companies such as Goldstar and Olivetti. "I spent three years travelling right across Europe which was, as a single person, quite a magnificent job to have!" Eventually he left that job for the world of small private sector company turnarounds, coming in and fixing their problems as the interim CEO or COO.
After a while, and still at a very early age, Scott retired. But he is a man who needs to work, so within six months he became dissatisfied with leisure. "You can only golf, fish and ski so much! I wound up moving to Lake Tahoe, California where I set up an executive consulting business. We were delivering some pretty good value there for some cool clients including Disney, Kraft Foods, Cisco and many others." He kept that going for some 20 years before selling the business and retiring again.
One thing had not changed though, and he only survived for another six months before the need to confront challenges returned. "One of my <deleted this> clients, the City of Concord in California, called me up and said, 'We need some help!' So I wound up being an employee at Concord for nearly six years." Scott was president of the Northern Chapter of the Municipal Information Systems Association of California at the time the position of CIO at Modesto became vacant. Always with his ear to the ground, he was aware of the general opinion among that group that here was a city on the rise, actively looking toward technology to enable its future growth. "I wasn't actually looking for a job but what I'd heard captured my interest and I put myself forward and was lucky enough to have Modesto select me as their new CIO. The question is, how does one work within the government processes required by law and still keep bringing that innovative and entrepreneurial spirit to the mix? The answer is that you have to have a very open and wise city council with similarly minded executive peers. That's what I have found here: I can't believe how lucky I am to have this position, and to work with these individuals because they are spectacular to a person. We have a very sharp and well put together machine here at the city of Modesto, and I'm loving it.
"I like the saying, 'When two people in the room are always in agreement, one of them is unnecessary.' I don't want to be surrounded by yes-people; I prefer to be met with a range of opinions, discuss them, and then reach a better resolution than if they'd just gone along with what they think I want." Scott's approach to leadership is flexible. "Every situation is different, every company, every team. Some demand firm direction, but others may need someone who can simply relax, step back and let the people do their job because they're doing it well already. Here at the city of Modesto I have come into a great team. They know how to do the job well and efficiently. So I aim to be a collaborative, supportive leader. My team already understands that I have their back whatever they are facing."
For a decade, Scott Conn devoted his spare time to coaching high school football and basketball, especially girls' teams. He still takes an interest in these sports though he's no longer actively coaching. "I turned that over to the staff I built up over time and am pleased to say they are still very successfully coaching. I take great pride in putting the right people in the right places, and they're doing great things for those young people. As for spare time, the city of Modesto keeps me on my toes even when I go home. But you need to balance your life. So I attend football games, talk with other coaches or referees, and find some time for golf. I love spending time outdoors, spending time with my friends, but, most of all, with Shonna, my wife of 37 years!"
Read the full story HERE.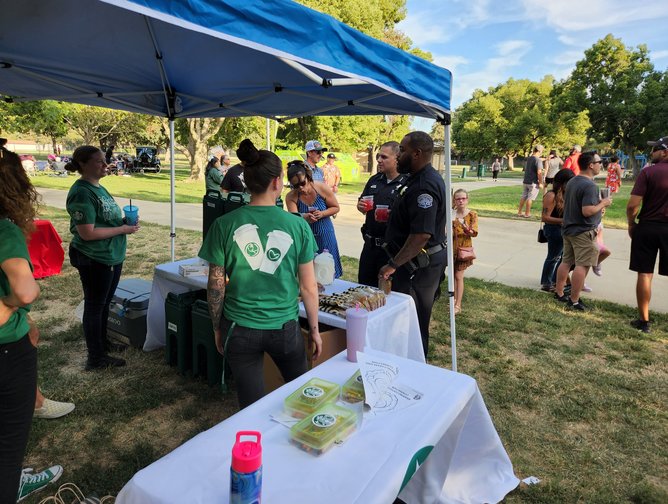 City of Modesto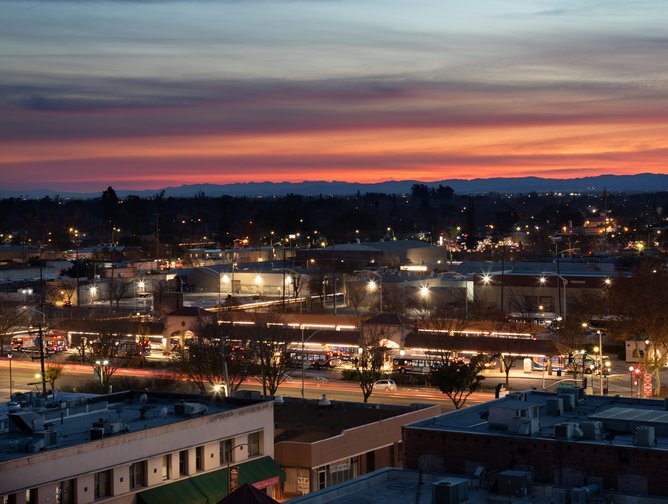 City of Modesto
We've built some unique features into our insurance program specifically because we've listened to courier partners in every country