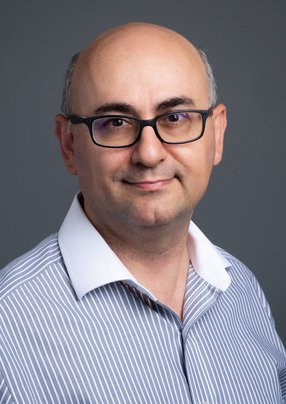 Serhad Doken

The pioneering CTO tells us how he loves working on projects for the long term, as Adeia shapes the future of content delivery and experience
Serhad Doken's father was a Colonel in the special forces, and the intense work discipline, strategic planning, lack of egoism, dedication and determination he accrued over his career have fortuitously impacted and shaped his son's approach to working in technology.
"I like to lead from the front with courage, with careful risk management, adaptability, resiliency, sense of urgency and knowing my people. I always look out for them. These leadership traits are ingrained in me. I look up to top athletes, as they pretty much have the same or similar traits and serve as a source of great inspiration to me, as well," said Doken.
It has been an intense experience for Serhad Doken in his first year as Chief Technology Officer at Adeia, as he lays out the short-, mid- and long-term technology, vision strategy, and roadmap for the IP business, which will formally separate from holding company Xeperi in the autumn of 2022.
"I've gone through the process of aligning with the business unit first by articulating the roadmap internally. The next challenge was to build a diverse and experienced R&D team. And I have been fortunate enough to make significant headway on both of these activities in a very short amount of time.
With multiple R&D projects defined that teams – bursting with PhDs, patents and professional resumes from marquee firms – are actively working on right now in the labs of Adeia, the job is to review the quality and the quantity of the output of these projects periodically to ensure operational efficiency.
"And we'll pivot if necessary, based on the changing market conditions and refreshed technology roadmap. During our brainstorming sessions, we also have a lot of fun. We have focused on technologies related to augmented reality and virtual reality – in both a horizontal and vertical fashion – to make the metaverse a reality," adds Doken.
Adeia works with top researchers and engineers across the world, including countries such as Korea, Taiwan, Finland, and Sweden.
Motivations for being Adeia
"The challenge to invent better methods and techniques to solve the industry's toughest challenges – both current and future – excites me," said Doken.
Sometimes identifying the problem or the unmet demand is as difficult as solving it, he continues: "Isolating noise from signals – meaning the right project to focus on – is a challenge that I enjoy. I expect that the solutions that we come up with will not only impact the consumer media industry, but also, in the long-term, other verticals such as the automotive industry, robotics, or any other enterprise vertical that will take advantage of media, video and automation".
Another driving force for Doken is the licence he has to help others, with a particular affinity for helping children with special needs.
"In fact, several of my college friends in the field of medicine are working on discovering medicines and therapies to help such children. I support their calls by advocating for those community institutions and participating in community activities as much as possible to help such children on the professional front," says Doken.
Read the full story HERE.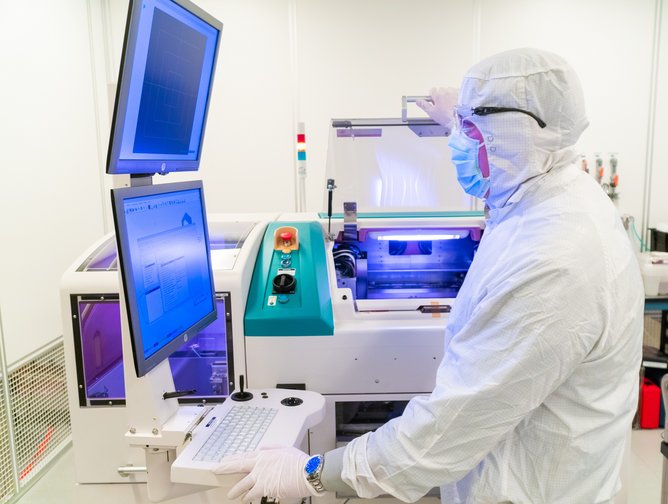 Adeia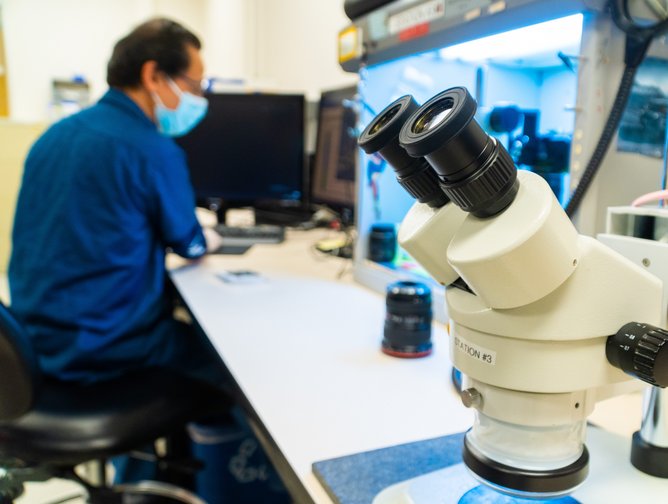 Adeia
"We're now shifting to delivery, pivoting into working more in the battle space, and supporting our ambitions in terms of NATO.