Exec Q&A with CEO Neil Barua of SaaS provider ServiceMax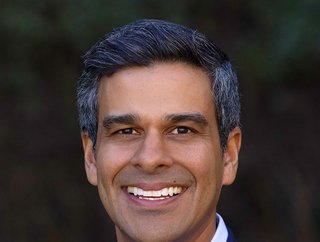 ServiceMax provides a cloud-based software platform for asset-centric field service management. CEO Neil Barua tells Technology Magazine about their story
Neil Barua is the CEO of ServiceMax and a member of the Board of Directors. Based in Pleasanton, California, in the San Francisco Bay Area, ServiceMax were founded in 2009.

It's Barua's job to steer the overall strategic direction and overall success of the business. As a proven global executive, his focus is using his expertise to drive shareholder value through a motivated and excited organisation.

Barua explains the ServiceMax proposition and what drives him to get up each day...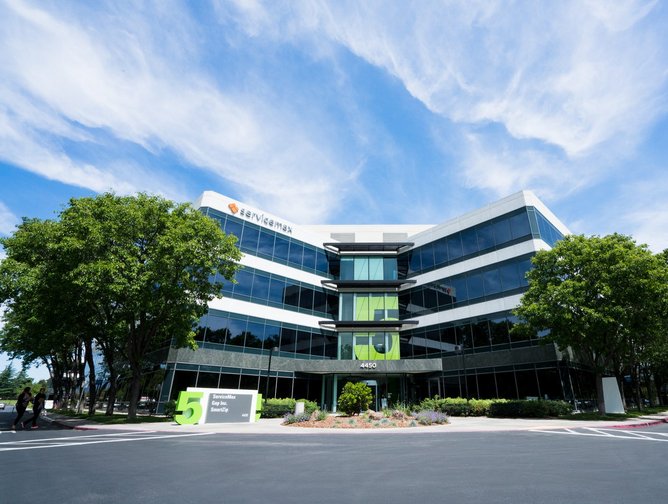 1. What is your point of difference as a business?
We lead the way in field service management. We help customers transform their service from reactive break-fix models to predictive service, minimising unplanned downtime. Customers use ServiceMax technology to enhance their field service operations, drive productivity from equipment, create more efficient technicians, deliver great customer experience and increase revenue. Every second, a work order is processed using ServiceMax – 200+ million equipment assets under management by 400+ companies, helping to keep the world running. Service teams all over the world are gaining deep visibility into their entire service delivery operations on ServiceMax. From equipment and contract records to preventative maintenance and uptime, to efficiency and upsell opportunities, ServiceMax transforms service delivery.
2. Why are your solutions relevant in today's age? Could you give us some context?
From MRI machines to gym equipment to food processing systems, customers globally rely on our cloud-based software platform to keep these machines – and the world – running, every single day. Specifically, the COVID-19 crisis has catapulted many organisations into a degree of digital transformation that could not have been imagined just a year ago. Service organisations have been particularly challenged as they've had to keep assets running throughout the past 18 months – some of our customers have pivoted their production to meet the increased need for ventilators, testing kits, and personal protective equipment. Others have ramped up operations to ensure essential goods like food, water, and medicine make it to our doors.
Digital transformation, whether in the form of accelerated implementation of new initiatives, or the innovative use of existing technology, has allowed service companies to provide a measure of business continuity to their customers while at the same time containing operating costs and minimising risks associated with deploying employees to the field.

3. What has been your highlight in your current role?
Learning about what our customers really do in detail and how they truly keep the world running. From Illumina who does DNA sequencing, to Roche who I visited HQ and saw how they detect rare blood diseases to Valmet to Carrier who allows refrigeration to happen on cargo ships. Pre-COVID, as a company we'd often do 'ride alongs' with a customers. We'd go out with their technicians on site visits and see how the technology is being used. By going to visit these customers, I'm continually intrigued and impressed with what they all do and makes it even more important for us at ServiceMax to support them. I also watched how our employees rallied for each other during such a tough time during pandemic. The care for each other, their families and communities were amazing.
4. What is your leadership style?
I surround myself with smart people and then empower them to make decisions. That's why I spend a lot of time making sure I recruit and develop a strong leadership team. We are all very different but are united in our purpose to help our employees be their best. I spend my time making sure teams have the right priorities and focus and let them operate. They come to me when there are obstacles needing to be cleared to achieve those priorities. At end of day, we as leaders all work for the employees of this company --- who are the frontline of supporting our great customers. Make sure we keep being better for them every day.
5. What exciting plans do you have coming up as an organisation?
We've recently introduced the new Thrive employee experience platform to provide structure on how we can continue to grow together and thrive. While everyone's journey at ServiceMax is unique, each step on the Thrive path is connected. We know that a truly meaningful employee experience has many touchpoints along the way that intersect and build upon each other. Each Thrive element is important on its own, but the real value and vision comes from seeing how all of the elements work together. They help define our culture and who we are as a global community, what it means to work at ServiceMax, and how to empower you to create the career experience you want. Think of them as guideposts on your career map, pointing you in the right direction while allowing you to chart your own course.
Our aim with Thrive is to connect, guide, and help our employees navigate their ServiceMax journey through five focus areas: Activate Careers, Integrate Culture, Cultivate Performance, Motivate Success, and Calibrate Capabilities. It's a core part of our commitment to investing in our employee happiness.