Top 10 IT procurement companies for large enterprise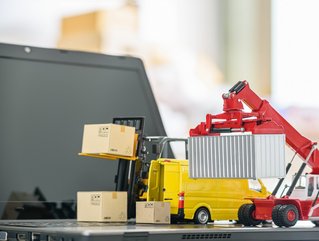 In modern enterprise IT, procurement and technology are intertwined. These are the companies trusted by big business to manage their supply chain
According to Gartner, IT procurement's value proposition is eroding as it struggles to meet evolving business demands and autonomy. To remain relevant, Gartner claims that sourcing, procurement and vendor management leaders must adopt an effective engagement model focused on enabling business outcomes through digitally enabled processes.
IT procurement involves a collection of processes that focus on identifying business and strategic needs for IT, selecting the appropriate solutions, and then executing the purchases themselves.
In this list, we look at 10 of the best providers of digital procurement solutions for large enterprise.
10. Epicor
With nearly 50 years of expertise, Epicor Software provides a variety of services beneficial for the procurement function including financial management; supplier relationship management; governance, risk and compliance; ecommerce; data management; business intelligence; inventory management; and many more. Epicor Software's innovation solutions are carefully designed to fit the needs of its customers, and built to be flexibly responsive to the fast paced changes of the real world.
"We're here for the hard-working businesses that keep the world turning. They're the companies who make, deliver, and sell the things we all need. They trust Epicor to help them do business better."

9. GEP
With more than 20 years of industry experience, GEP is a leading provider of Source-to-Pay (S2P) solutions for procurement. The company's GEP SMART solution offers users a single, cloud-native procurement platform to manage all direct and indirect spend with ease and accessibility. GEP's unified S2P procurement software platform offers end-to-end procurement functionalities, with a comprehensive range of tools to eliminate the need for separate, standalone software, modules, or tools for managing specific functions.
"GEP SMART helps streamline the end-to-end procurement process, accelerating digital transformation, elevating your procurement team's performance to a whole new level, and enhancing its strategic reach and impact on the business."
8. E2open
E2open is a leading network-based provider of 100% cloud-based, mission-critical, end-to-end supply chain management software,
E2open's network and applications are capable of managing all tiers of inventory, global trade, production, and the logistics of goods from a single, centralised platform nestled up in the metaphysical cloud. E2open recently partnered up with retail giant Tesco, who will be able to leverage the E2open platform to align, collaborate with, and orchestrate their ever-growing global community of suppliers and logistics partners, as they strive to service around 4,000 Tesco-branded supermarkets around the world.
7. Tipalti
Tipalti began in 2010, when digital networks lacked the technology to manage mass payments to global partners. By creating a platform that automated this complicated problem, Tipalti saved them time and helped them avoid hiring additional payments staff.
In 2021, Tipalti surpassed US$23bn in annual transactions and grew revenue by 80%+. IDC MarketScape recently named Tipalti a worldwide leader in midmarket accounts payable automation.
6. Coupa Software
Empowering global organisations with visibility and control to manage their spend smarter and safer, Coupa Software is a cloud platform for business spend management (BSM). The company's single platform allows users to manage all transactions across procurement, payments, and supply chain. Coupa Software's comprehensive platform has been designed for the end-user to provide ease of use and flexibility. Coupa Software is driven by its mission to deliver business value.
"It's more than how much you paid for something or what a new solution saved. Value is the quantifiable, measurable improvement that a solution or process delivers. It's explicit, but it isn't a singular achievement or a moment in time.
5. Capgemini
Being a global leader in technological transformation, Capgemini is driven by its purpose of 'unleashing human energy through technology for an inclusive and sustainable future'. With its deep industry expertise, Capgemini is trusted by its customers to address their needs with innovative cloud, data, AI, connectivity, software, digital engineering and platform solutions.
Working closely with its customers in procurement, Capgemini helps its clients to reap the benefits of the close alignment between operational procurement and accounts payable. "We work closely with you to design and deliver a solution that finds the balance between industry best practice and the unique requirements of your business."
4. IBM Emptoris
IBM Emptoris Strategic Supply Management solutions help enable companies to maximise financial performance and optimise commercial risk. The suite of award-winning and industry-recognised sourcing, contract management, spend analysis, supplier lifecycle management, services procurement and telecom expense management solutions are successfully used by Global 2000 companies.
With IBM's supply chain services, the company helps its clients 'build smarter supply chains for today that are ready for tomorrow'. IBM helps those in procurement and supply chain, drive resiliency, agility and predictability; enable intelligent, end-to-end supply chain visibility and transparency; Minimise the complexity of supplier onboarding and collaboration; and deliver on more customer promises.
3. JAGGAER
Operating for more than 25 years, JAGGAER is a leading Procure-to-Pay (P2P) provider for higher education and governments. JAGGAER's solutions provide eProcurement and strategic sourcing customers with the best suppliers and the best terms that can be accessed via its scalable, customisable, and user-friendly platform. While procurement has increased its board-level attention and recognition for the strategic role that it plays, the increase has come as a result of global disruption to the supply chain and production of goods and services. Many have marked 2021 as a year of 'trial by fire'.
"Our SaaS-based, source-to-settle solution provides unparalleled visibility, insights and recommendations to procurement leaders and suppliers. The result is a fluid supply chain driven by powerful spend analysis, comprehensive contract management and efficient accounts payable solutions. JAGGAER will always provide the best available talent for the project or task in hand – individuals who are passionate about what they do, know the subject matter inside out and are motivated to deliver world class results."" said Jim Bureau, CEO at JAGGAER.
2. Oracle
Providing its cloud, computing infrastructure, and software solutions to organisations around the world, Oracle helps its customers innovate, unlock efficiencies and become more effective. Oracle created the world's first - and only - autonomous database designed to help organise and secure customer data. When it comes to procurement, Oracle's Fusion Cloud Procurement suite automates the procure-to-pay, strategic sourcing and supplier management processes. The integrated source-to-settle suite helps users streamline shopping and manage spend; manage direct materials, services, and complex procurement; increase agility with supplier relationship management (SRM); manage supplier contract lifecycle and compliance; and much more.
1. SAP Ariba
SAP Ariba ranked #1 in Procurement Magazine's 2022 list of Top 100 Companies.
Being the world's largest business commerce network, SAP Ariba combines industry-leading cloud-based applications with the largest internet-based trading community to drive collaboration. With the Ariba Network, organisations can connect to their partners anywhere, anytime, from any application or device for more efficient and effective buying, selling, and management of cash. When it comes to digitising the procurement process, SAP Ariba's solution helps organisations to digitise and simplify the entire end-to-end process via a single, integrated platform in the cloud.