Is AI helping or hindering employees?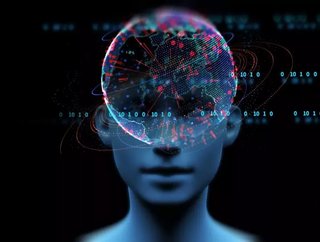 We could see the emergence of 97 million new roles adapted to the new division of labour between humans, machines and algorithms...
The robots are coming for our jobs. This has been the common refrain drummed up by headlines creating either a dystopian view of the future of millions unemployed, or, opinions of unending opportunities that can transform work and society for better. What is clearer is that Artificial Intelligence (AI) will impact every job, in every industry, across the world.
To be sure, certain types of jobs and demographics are especially vulnerable to being automated. The found that automation threatens 25% of all US jobs, with an emphasis on low-wage earners in positions where tasks are routine-based. The World Economic Forum's estimates that 85 million jobs in medium and large businesses will likely be displaced across 15 industries and 26 countries by 2025. 
At the same time, we could see the emergence of 97 million new roles adapted to the new division of labour between humans, machines and algorithms in emerging industries, such as data and AI, as well as sales, marketing and content roles. The Report also predicts that in just five years, the amount of time spent on tasks at work by humans and machines will be equal. The technological changes of the Fourth Industrial Revolution have already been ushering in automated work processes in some roles and industries. The COVID-19 pandemic has sped up that transformation, with a rise in remote working preparing the road towards a future of hybrid work approach. 
The future of work
Experts agree that AI will bring two big shifts to work. First – and this is already happening – repetitive tasks will be automated with machines and AI. This will enable human workers to focus on cognitive, non-repetitive tasks, using machines to amplify their own ability. The second shift will involve larger socio-economic forces at play – enterprises will move from a people-only workplace to a people-plus-gig-plus-machine workplace. This fascinating shift underpinned by AI, will empower human workers to transition from problem-solvers to problem-finders. 
had predicted in 2017 that in five years, one in five workers engaged in mostly nonroutine tasks will depend on the insights derived from AI, to do their jobs. Indeed, AI has the ability to electrify tools at worker's disposal, boosting them to an altogether different 
level of power and accuracy. 
For example, let's take taxation. At 74,608-pages long, the US Tax Code is beyond the capacity of any taxation expert to completely understand, remember and master. Mistakes in tax filings can lead to loss of valuable tax savings, failure to offset losses properly, or even catastrophically fall out of compliance with the tax code. AI technologies can be trained to understand context, interpret intent and draw connections between a client's responses to suggest credits and deductions that may be available, from routine tax preparation interviews. This will empower tax professionals to focus on the big picture instead, like keeping track of changing regulations, making recommendations for further savings avenues, while automation cuts costs and saves time. 
Organisations that are pioneers in customer experience are moving beyond using AI for efficiency improvements to increase intimacy—to bring a deeper level of customer understanding, drive customization, and create personalized journeys. In fact, an MIT Technology Review Insights' survey of 1,000 plus business leaders,  found that customer service is the most active department for AI deployment today. 
Experience has emerged as the ultimate brand differentiator, levelling the field between deep-pocketed, established players and tech-powered entrants across consumer industries. AI is at the heart of this predictive engagement – knowing the customer, their preferences and sensitivities, their journey and how to help them navigate it. No marketer can be expected to understand individual customers, but AI can help personalize offerings based on customer empathy that makes them feel special after every interaction – at scale!
Middle management's role in enterprises is largely unsung, despite the pressure this cohort faces from both senior management and the disdain from lower rungs reporting into them. AI frees up managers to focus on forging stronger relationships with their teammates and having a greater impact in their roles. It is also proving greatly effective in assisting human resources professionals – in everything from sourcing and screening hundreds of resumes to identify the best candidates to fill a role, providing recruiters with hiring insights and predictions, career development and training augmentation and even for performance management. The possibilities with AI-powered employee engagement and experience too are endless – from gaining insights into employee behaviour and sentiment, providing behaviour stimuli, building cohesive teams and talent monitoring, it is all possible.
Flipping roles in the man-machine team
Perhaps the biggest yet untapped use of AI in the man-machine paradigm is intelligent machines that can sense cognitive fatigue and suggest interventions to help a human improve performance. Much of the development of human-machine teams focuses on the machine, tackling the technology challenges of training AI algorithms to perform their role in a mission effectively. 
Researchers at are now working on the human side of the equation – where machines monitor and enhance human performance, sensing from biomarkers when a person's cognitive fatigue is interfering with their performance. Such neuromonitoring can screen for human fatigue or cognitive overload and suggest interventions before failure. From security guards to assembly line workers to even airline pilots and neurosurgeons, the benefits of error prevention from fatigue is priceless.
AI is truly on course to changing how people work, redefining expectations for what type of work they do and the level of quality they can produce. A new of 8,370 employees, managers and HR leaders, found that almost two-thirds of workers are optimistic, excited and grateful about AI and robot co-workers. Nearly one-quarter went as far as saying they have a loving and gratifying relationship with AI at work, showing an appreciation for how it simplifies and streamlines their lives. The robots have indeed come but, they are creating more jobs and elevating human performance too.
By Balakrishna D R, Senior Vice President, Service Offering Head - ECS, AI and Automation, Infosys