Android, Assistant and AI: Eight key announcements from Google's I/O Conference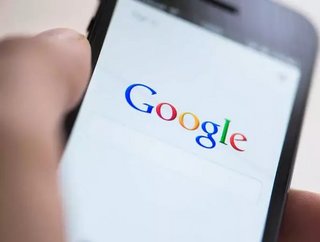 Having launched its annual I/O developer conference this week, Google unveiled a variety of new products, tools and services to the public as the techno...
Having launched its annual I/O developer conference this week, Google unveiled a variety of new products, tools and services to the public as the technology giant outlines its plans for the remainder of 2018.
Here's an update of some of the key announcements made so far:
Google AI
Google kicked off the conference by revealing that it would be rebranding its Google Research division to Google AI, highlighting how the firm's research and development work has become increasingly focused on AI-powered technologies such as machine learning, neural networks and other.
TPU 3.0
The company unveiled the new Tensor Processor Unit (TPU) 3.0 at the conference – the third generation of its customized AI hardware silicon processor.
According to Google CEO Sundar Pichai, the TPU 3.0 is allegedly eight times more powerful than its predecessor, with up to 100 petaflops of performance.
Google ML Kit
Google's new ML Kit will provide software developers with the company's machine learning technologies that may be used to help build android and iOS mobile applications.
Within this platform, the company has unveiled a range of new application programming interfaces (APIs) including text recognition, smart reply, barcode scanning and face detection.
See also:
Google News
Google News will be one of the products that gets a boost from the company's increasing focus on AI. Google claims that this will make it much easier to keep up to date with breaking news whilst also filtering out false claims and stories, ensuring a greater accuracy of content.
"Today we're rolling out an all new Google News, which uses the best of artificial intelligence to find the best of human intelligence," Google said in a blog post.
Google Lens
Similarly, Google Lens will be combined with Google Search, and using its new AI capabilities, Lens will be able to recognize, see and augment the real world through a smartphone camera.
Lens will be capable of recognizing objects, landscapes, animals, people and alike, then using the power of Google search to show descriptions and provide external links, making it easier for people to discover and learn about the world around them.
Google Duplex
Google Duplex, currently under development, is the company's attempt to enhance its voice recognition technology, with the end goal of creating a virtual assistant that is able to have natural conversations with humans.
Google Duplex marks the key next step in the development of autonomous smart assistants.
Smart Assistant's smart displays
Alongside Google's work on improving its virtual assistants, the company has also announced that it will be launching new smart displays within its new range of smart assistant devices.
These devices will include new features such as having access to YouTube, as well as the company's existing features, with the displays set to provide visual aids.
Android P
In the aim of providing more information to users, Android P will launch later this year. Driven by Google's idea of "Digital Well Being", the update will look to use AI to give Android customers a more simplified operating system by creating a profile on each of us.
This will include being able to suggest what we use next in a range of shortcuts or suggesting that we may be using an application too much.