Artificial intelligence: Transforming the travel industry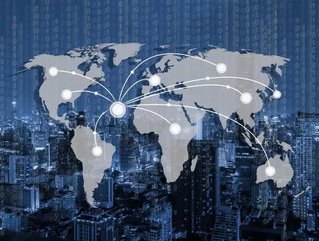 Emerging technologies are radically changing industries globally. From the military to healthcare, and retail to professional services, the pace of wide...
Emerging technologies are radically changing industries globally. From the military to healthcare, and retail to professional services, the pace of widespread technological adoption shows no signs of stopping any time soon.
Arguably, however, the travel industry has consistently spearheaded the recent impulse to embrace these new technologies. Specifically, artificial intelligence (AI) has curried substantial favour both within the industry and with consumers (even if the latter aren't wholly aware of its existence).
These new technologies have also resulted in a breeding ground for gig economy firms, with companies like Airbnb and Uber relying on the harvesting of consumer data to deliver tailored customer experiences.
On a personal level too, technology has not only enhanced the travel experience for individuals, but it has also meant it has become far more easily accessible, and more consistent too.
See also:
Previously established means of organising trips overseas via travel agents and tour companies are pushed to the fringes, with mobile now the prevailing industry force. As we sit on the cusp of the third era of AI, developments in the technology have not only accelerated its relevance in the industry, but have irreversibly altered the landscape for businesses and the general public.
Consumers want a travel experience tailored around them. And, technology is helping to deliver this more quickly and more effectively than ever before. For example, AI is now being used to predict preferences, personalise services, complete bookings and manage in-trip and post-trip needs. The result is better assistance and significant improvements in customer experience.
For example, Dutch airline KLM has already deployed AI to deal with social media inquiries, with the technology handling 50 percent of the total in 2017. The Dorchester Collection hotel chain recently tailored its breakfast menu, introducing customised options off the back of analysis of its guest reviews using the technology. And, Lola, a well-known travel app for Androids and iPhones has combined AI with human agents to provide assistance for hotel bookings, flight schedules and advice on restaurants – dumbing down human involvement in the process.
On a day-to-day basis, how then is AI directly affecting the way travel is managed and delivered? There are a number of areas where technology is certainly responsible for transforming the standard of service provided to consumers.
First, conversational apps have reduced the level of consumer interaction required by factoring intent and context into the conversation. Formerly, for travellers to compare travel options and budgets, as well as quickly make and cancel bookings, this would have involved copious amounts of research, reading and sifting through terms and conditions before arriving at a concrete decision.
Today, consumers want split second answers to their queries, but humans are not process engines. Assistance from AI goes a long way to easing the pain of travelers in such disruption-led scenarios.
Second, in the long term, and bolstered by blockchain, facial recognition technology will eventually be able to bring an end to tiresome paper-bound processes. Travellers can seamlessly move through airports, border controls and customs without the need for travel documents to be scrutinised at every point along the way.
In tandem with blockchain, it will become easier for customers to visit restaurants, duty free stores or access entertainment thanks to a simple facial scan. The underlying technology ensures that reliable and trustworthy traveller data will be readily available throughout the transaction process.
Third, machine learning is rapidly becoming the below the surface technology providing new revenue generating opportunities every step of the way in a traveller's journey. Airlines and airports are engineered to mimic mega retail outlets turning over millions of pounds of profit every year. From seats to blankets, designer bags to rental cars, machine learning is the omnipresent technology operating behind the scenes assisting the sales process. By leveraging big data and machine learning, airlines are able to construct recommendation engines capable of creating a 360-degree view of consumer behaviour to drive conversion rates and improve customer loyalty.
Fourth, the potential of social media can at last be unlocked by using the technology as a listening tool to track activity through travel applications. These tools decipher social sentiment in relation to a traveller's journey. Whether it's before an individual's trip, during their journey or post-trip, are they frustrated because of a delayed flight or by a hotel room that isn't of the required standard? By using social media to express their dissatisfaction, a customer's intent and the context to it can be analysed based on real-time interactions. Customer's problems can then be swiftly diagnosed and subsequently mitigated.
Across the industry, the integration of AI technology can ultimately improve the accuracy of both processes and outcomes. With information constantly being exchanged across geographies and time zones, technology is invaluable to successful operations and interactions.
Just as technological innovations have re-shaped the way consumers interact with the travel process, no doubt in the years to come businesses that deploy artificial intelligence in the right way will receive ongoing benefits too.
Adnan Saulat, General Manager of Travel, Transportation and Hospitality at Mindtree