A closer look into Hypergiant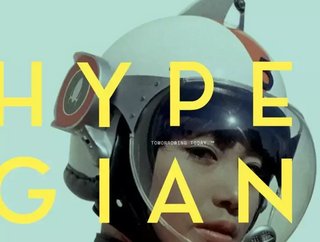 Gigabit Magazine takes a look into Hypergiant, a strategic partner of The United States Air Force, who appeared in this month's magazine. Business Ov...
Gigabit Magazine takes a look into Hypergiant, a strategic partner of The United States Air Force, who appeared in this month's magazine. 
Business Overview:
The company's vision is to be the guiding light that solves humanity's most challenging problems through the creation of emerging artificial intelligence technology. 
The business has over 220 employees in five different countries and has been recognised for many awards such as 'Impact company award winner 2019' and 'Achievements in artificial intelligence 2019'.
What services do they offer?
Hypergiant provides a vast number of services ranging from machine learning to predictive modelling to applications of quantum computing. The services are split into four divisions; Space Age Solutions, Sensory Sciences, Hypergiant Ventures and Galactic Systems.
Notable Customers:
TGI Fridays - AI Virtual Bartender: TGI Fridays sought to encourage customers to purchase an extra drink, the platform also helps the company to access a deeper understanding of its customers, allowing them to provide a 360-degree experience to every customer. The unique experience provided by Hypergiant attracts a more adventurous clientele who is looking for a personalised experience. The solution is the very first of its kind. 

McLaren - F1 Track Data Analysis: Hypergiant is in the process of providing McLaren with valuable insights and information about the racetrack through the use of a Machine Intelligence model. Its algorithms provided 100% validation accuracy in predicting the sine of the derivative
"Powerful partners help us create extra powerful solutions"
Hypergiant has many strategic partners such as Booz Allen Hamilton, Amazon Web Services and Dynetics.
Booz Allen Hamilton and Hypergiant work together to deliver AI solutions across industries, the partnership allows companies to move past the hype of artificial intelligence and receive meaningful change. 
Amazon Web Services have partnered with Hypergiant to build solutions and services for its customers, Hypergiant leverages the cloud in the areas of artificial intelligence, machine learning analytics, Internet of Things and much more. 
Another strategic partner of Hypergiant is the United States Air Force, who was featured in this month's edition of Technology Magazine. Lance W. Lord, a retired four-star general and commander of the United States Air Force, is a member of Hypergiant's advisory board. In addition, Lauren Knansenberger, the interviewee in our exclusive article, is a supporter of Hypergiant.