Company Profile: Who Is DataRobot?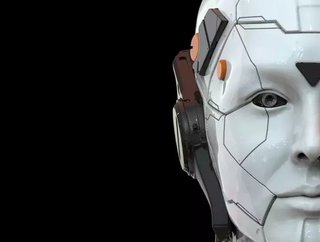 We take a look at the innovative artificial intelligence company, DataRobot, and what it offers its customers, below...
Business Overview:
Their mission is to change the way businesses all over the world make their most important decisions. And they are realizing that vision by delivering powerful artificial intelligence and machine learning solutions that are relevant and accessible to all. DataRobot moves fast and rewards hard work. They expect results, and they love doing the work they are passionate about. This also means that their employees have a voice in what the company does there, continually challenging and supporting each other to find better, more robust solutions for our customers and partners. After all, it's their customers that make us tick. They drive them to find new solutions to problems and to go above and beyond in the quest for excellence in the customer experience. But they don't forget to have fun along the way. The company genuinely likes each other and enjoy spending time together at company outings. They support each other's philanthropic causes and cheer for each other in their various sports leagues.
The DataRobot enterprise AI platform democratizes data science and automates the end-to-end process for building, deploying, and maintaining AI at scale. Powered by the latest open-source algorithms and available in the cloud, on-premise, or as a fully-managed AI service, DataRobot gives you the power of AI to drive better business outcomes. The ability to empower anyone to quickly and easily build AI applications and maintain them over time is perhaps the most important element of any successful enterprise AI platform. DataRobot is the first and only enterprise AI platform to address all 10 steps required to effectively automate the building and deployment of advanced AI applications. The DataRobot enterprise AI platform includes four independent but fully integrated products, and each can be deployed in multiple ways to match your business needs and IT requirements.
DataRobot in the fintech industry:
Fintech organizations, whether launched two years ago or 20 years ago, are all vying for the same thing: results. In all corners of Fintech — be it payments, investing, lending, digital wealth, personal finance, capital markets or one of the myriad other areas — firms are looking to leverage AI and predictive modelling to increase revenues, grow their customer base, improve efficiency and manage risk. The time is now for Fintech firms to take their business to the next level. DataRobot captures the knowledge, experience, and best practices of the world's leading data scientists, delivering unmatched levels of automation and ease-of-use for enterprise AI initiatives. From AI in banking to AI in asset management, to AI in credit risk: DataRobot enables Fintech users and companies to build and deploy highly accurate enterprise AI models in a fraction of the time.
DataRobot and AWS:
DataRobot Cloud on AWS offers the fastest way for organizations of all sizes to get up and running with automated machine learning. DataRobot Cloud offers an enterprise machine learning platform that empowers users of all skill levels, not just experienced data scientists, to build world-class prediction models in just minutes. DataRobot Cloud on AWS reduces overhead and allows organizations to scale machine learning services up and down as needed, only paying for the resources they use. This solution is delivered through a software-as-a-service (SaaS) delivery model by DataRobot, an AWS Partner Network (APN) Partner with Machine Learning & Financial Services Competency designations. AWS streamlines the implementation of DataRobot Cloud, allowing users to get up and running with automated machine learning in a fraction of the time of a traditional, on-premises installation. DataRobot automatically facilitates the allocation of the appropriate, scalable AWS resources you require to run your machine learning models. The DataRobot Cloud on AWS can help organizations efficiently answer complex business questions and make accurate predictions at scale, without requiring a team of dedicated data scientists to develop and interpret machine learning models.
DataRobot in the news:
Boston Consulting Group (BCG) and DataRobot have recently announced that DataRobot has acquired BCG's SOURCE AI technology and that both organizations have entered into a strategic partnership. This relationship between a global consulting firm and an artificial intelligence (AI) solution provider is an industry first that combines proprietary IP with leading consulting services, thus providing both the human expertise and the technical know-how needed to deliver optimal, continuous value from AI. As organizations around the world increasingly deploy AI to steer decision making and bolster business performance, many struggle to deploy and manage models in production and derive value. In fact, a survey conducted by BCG and MIT Sloan Management Review found that seven out of ten companies report minimal or no impact from AI deployments. To address this, AI platforms that allow organizations to build, deploy, monitor, and manage machine-learning models are proving critical.
"In today's world, AI is a critical and strategic business opportunity. Companies that remain resilient and competitive must have the ability to successfully build and manage machine learning models," says Sylvain Duranton, a BCG managing director and senior partner and the global leader of BCG GAMMA, BCG's data science division. "BCG is thrilled to partner with DataRobot given our shared vision for making AI a reality for more organizations."