Exclusive: Will humans survive the AI revolution?
By Shashi Nirale, SVP and GM - EMEA, Servion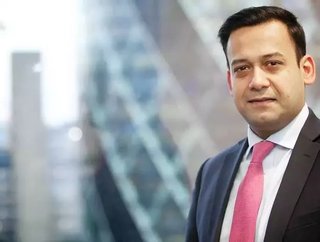 Humankind's role in the increasingly automated world of customer service The customer experience is now top of mind for business leaders across the C...
Humankind's role in the increasingly automated world of customer service
The customer experience is now top of mind for business leaders across the C-suite, and in response many firms are investing heavily in AI technology to drive engagement via automated voice channels, speed up interactions, and cut costs. For example, earlier this month, Marks & Spencer announced plans to reassign 100 of their customer service employees as they roll out an AI-driven chatbot to handle calls for all of its 640 stores across the UK and its 13 call centres. In fact, Gartner predicts that by 2020 a customer will manage 85% of their relationship with an enterprise without interacting with a human. For now, though, there's still some work to be done.
All too often, organisations have resolved to shoehorn AI into existing services, putting in clunky chatbots and virtual assistants that handle absolutely everything, but lack the sophistication needed to offer a smooth, personalised customer experience. This simplistic approach to customer interactions can lead to consumer frustration –  whether the interactions are faster or not, there still needs to be an element of the human touch, or customers will look elsewhere to feel valued and appreciated. In this digital world of automated transactions, as organisations try to discover how to engage with customers, maintain a personal connection and adopt emerging tech all at the same time, it begs the question: Will humans always be needed to enhance the customer experience?
Can AI speak to your supervisor?
One of the clearest use cases where a human is needed is for handling customer complaints, or dissatisfied users. The fact is, when things go wrong, customers will almost always want to talk to a human, as having time from an employee demonstrates value and offers empathy that robots simply can't match yet. Additionally, there are still people who – irrespective of whether there is an issue or not – will not want to speak to a robot.
While the latter is likely to change over time, as automated assistants become the norm, the fact is that a human touch will always add value over a machine. Ultimately, there is no better way to make a customer feel valued than by giving them an opportunity to speak with a peer; a qualified agent who has the authority to authorise their request, suggest alternative options and solve their issue in a reassuring, personable manner.
As such, companies must be able to recognise and re-route accordingly, using AI to help detect which customers require a personal approach, while saving precious human resource for when it's needed most in order to reduce labour costs and keep interactions efficient.
It's time to arm customer service assistants with AI tech
Although it may not have the human element just yet, it's simply a fact that AI is much better than we could ever be at gathering data, retrieving relevant documents and recording critical information in real time. So how can we make the most of this technology while retaining the personal side of customer interaction?
Traditionally, customer service agents must scramble to gather relevant customer data during calls, drawing from different siloed data points to find that last email, look up that social media request, or recall the latest contract – causing delays and frustrating the customer. Using Robotic Process Automation (RPA) technology that's designed to listen into calls, customer agents can be "augmented", gaining instant access to previous interaction data.
Now, armed with an AI assistant using speech analytics to identify customer requests, customer agents can instantly log critical information, gain access to customer information, and even automate the note taking process during the call. Advanced RPA programs can even initiate follow up actions, drafting subsequent reports or contracts instantly without the need for input from the agent. This will take full advantage of AI's ability to automate and speed up menial tasks, saving the organisation time and money all while maintaining a strong customer relationship and keeping customers engaged emotionally.
The "WOW" factor
Aside from the day to day interactions, people can also think outside the box to give customers more than they expect. Humans can provide a "wow" factor that goes above and beyond the company's remit to inspire loyalty, something that AI can't do by its very definition. Our creativity can't be matched by AI – for now, at least – but we'd be foolish to deny its benefits.
Instead of seeing to menial tasks, humans should be engaged in thinking of new ways to delight customers, whether that's by calling to see if they enjoyed their latest purchase or responding personally to feedback given, this will help to bring back business and reduce customer churn. As AI takes over more of the day to day interactions, it will be the human's job to identify these "wow" moments, optimise the customer journey, create upselling opportunities and then work these ideas back into automated systems.
Ultimately, there will always be a role for humans in ensuring a rewarding customer experience, whether designing the customer journey or finding new ways to add value to interactions. The point is, that by making the most of AI to enhance productivity and identify opportunities for greater customer engagement, together we can deliver a better overall experience.
Shashi Nirale is the senior vice president and general manager of EMEA at Servion Global Solutions, which specialises in digital transformation of customer experience management