The existential need for enterprise automation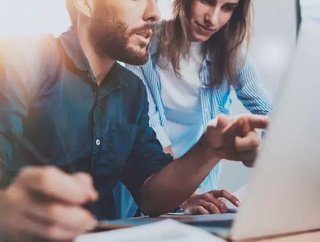 Software company SnapLogic is a provider of a platform for the integration of applications and sources of data, an oft neglected task for businesses rel...
Software company SnapLogic is a provider of a platform for the integration of applications and sources of data, an oft neglected task for businesses relying on disparate systems. Gigabit speaks to the company's CEO, Gaurav Dhillon, in order to understand the importance of automation in an enterprise context.
Gaurav, can you describe SnapLogic for us?
SnapLogic is in the business of connecting enterprise data. We help large organisations make sense of all the applications they have, all the new ones they're bringing in and also with a variety of internet things that are going to be coming online soon. That's our business.
What kinds of capabilities does SnapLogic offer?
Our customers use SnapLogic to, as the name implies, snap things together. It's enormously difficult to bring together data and applications and new cloud technologies in a large enterprise. We've provided a very simple, beautiful user experience that visually snaps together all of the complicated things that they have. Our technology, behind the scenes, performs the magic of making it all work together.
What inspired the modular approach that SnapLogic takes?
It really came out of unfinished business. I've been in the data business for two decades. My past company, Informatica, was very successful in the 90s and helped enterprises move from the mainframe to client servers. With SnapLogic, we saw that there were so many new things happening with browsers, with user experience and the utility of smart phones. We thought that if we could take that technology and bring it to a whole new level of usability, of self-service, then we could really change the issue of integration and we have done so.
SEE ALSO:
What are the challenges to implementing automation?
One of the biggest challenges to implementing automation comes from simply getting a hold of the end points in an enterprise. Outside of an enterprise, it almost feels prehistoric that you can't just connect things together, because we're so used to connecting them in the consumer world. It just works. But in the enterprise realm there are so many systems that are, rightfully, locked down. They might consist of customer and employee data or proprietary information about people's compensation. In the medical field, for example, there's a lot of proprietary regulations about patient data.
In the enterprise you have to be able to do this in an organised, well thought out way where data privacy, and the rights and privileges of the various owners of those data, are protected. So while you might think applying automation is easy, the precursor step of getting the big pieces talking to one another is monumentally difficult.
Why is it important for companies to automate?
It's one of those shocking things that 52% of the companies that were in the Fortune 500 in the year 2000 are no longer in it. Now they haven't all gone bust. Some have, some have merged, some have been taken private and so on. But it's staggering that the majority of enterprises in the Fortune 500 20 years ago are no longer in that index.
I can't put it more bluntly. If companies want to stay there, they need to automate because automation is a superpower for the enterprise. It provides an enterprise the capability to be more operationally efficient and to speed things up. That's the healthy tension in the enterprise. The business users, the head of sales, the head of marketing, the head of commercial want to go faster, faster, faster. But the person running the business doesn't want to go out and buy all the supersonic technology because it costs a lot of money. Using automation is unique because you can do it very affordably with products like SnapLogic and others.
Considering your experience in data, what trends are you seeing in the industry at the moment?
One clear trend in data is that there'll be more of it tomorrow. The other one is that unstructured data is far, far, far more numerous than all the relational rows and columns of the last century. In the time that we've been speaking, there's probably been more unstructured data produced than relational data since time began. It's not just human data, it's machine data and there's going to be a lot more of it.
What are SnapLogic's goals for the future?
Our role is to be the provider fluently transporting and connecting enterprise. So enterprises can attain automations, enterprises can get a single view of their customers and employees. It's mind boggling that here we are at the end of the first two decades of this century and it's still hard to imagine how a customer comes into an enterprise. I despair that at the present course and velocity, we might have flying cars before we have a single view of the customer. Our ambition and our mission is to change that, to give the enterprise what it needs to run better, to attain automation, to speed up before flying cars show up.