How technology will change the travel industry in 2018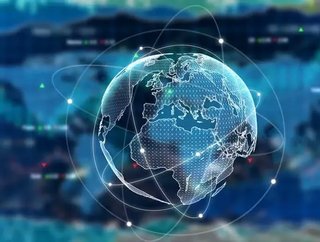 Mike Croucher, Chief Architect for travel commerce platform Travelport, makes his top travel technology predictions for the next year and beyond. Voice...
Mike Croucher, Chief Architect for travel commerce platform Travelport, makes his top travel technology predictions for the next year and beyond.
Voice Search
IBM was one of the first to bring voice search assistants into the travel experience with the launch of their Watson-enabled robot concierge, "Connie" in Hilton Hotels in 2016, but Mike predicts that, "Leaps in technology will see more and more travel apps and hardware integrating voice and natural language search into their user interfaces in 2018, sparked by the mainstream success of the Amazon Alexa.
"Consumers will be able to talk to their digital assistant, whether through their smartphone, Alexa or other device to check flight details, search for a hotel or book tickets immediately."
The difference in adoption of voice search across different parts of the world is significant. Travelport's recent Digital Traveller research showed that while just 33% of consumers in the UK had used voice Search, 72% in China had. But in the US, the number of smartphone owners using voice assistants has doubled to more 60% in just 2 years.  Expect to use your voice more and your fingers less in 2018.
See also:
AI Driven Travel Platforms
"Consumers are increasingly expecting to interact with their preferred brands through the channels they use every day, like instant messaging and social media, instead of opening a different app every time they want to do something. This behaviour change, combined with recent leaps in the accuracy and affordability of AI and machine learning means that suddenly there is both a huge amount of data and advanced machine learning that can analyse and understand it, offering a highly personal and accurate service.
"Use of AI among travel firms will explode in 2018, further blurring the boundaries between tech companies and travel companies as they increasingly use AI driven by data and analytics to analyse the customer searches and tailor results based on supply and demand. Powered by platforms with built-in intelligence and learning, travel providers will have the capability to know prospective customers were discussing a flight to South America and proactively push offers," says Mike.
Google Trips have led the way here, offering location and time-based updates to travellers, and acting as a platform service rather than a particular travel product.
Mixed Reality Travel Experiences
It's been a bit of a mixed year for VR, with consumer adoption not taking off as some commentators had predicted. But Mike believes, "The travel industry could be one of the places that Mixed Reality (MR), the amalgamation of both VR and AR make the biggest impact by offering immersive and interactive digital travel destination experiences to help provide inspiration."
"Mixed Reality is going to be a real game changer", says Mike. "Travel companies are starting to offer immersive experiences into a destination to allow customers to feel and experience the trip in advance." Virgin Holidays have already started using VR as part of the holiday buying process and Airbnb uses AR to give visitors the chance to experience their accommodation before they travel. 
And on the trip itself? Well, MR will allow you to feel like you're in the thick of the action. That could mean anything from visiting Kings Cross station to see Harry Potter pelt towards Platform 9¾ or witnessing Martin Luther King's I Have a Dream speech live from the Lincoln Memorial. With Microsoft HoloLens already offering MR, enabling users to engage with digital content and interact with holograms in the world around them, tourists will soon be able to capture and share their own MR holiday memories.
Blockchain
Over the past three years more than 2,500 patents have been filed and over 90 corporations have joined blockchain consortia. This year alone blockchain initiatives have received over $2 billion of funding, but this is the just the early stage; Whilst still in the early stages of adoption in the travel industry, Lufthansa is already exploring possible applications of the technology and has partnered with a blockchain travel platform. Travelport expects its adoption to increase exponentially into 2018 before the technology becomes mainstream by 2025.
"In 2018, blockchain will make further headlines as more travel companies start accepting bitcoin and other cryptocurrencies as a form of payment. Blockchain also has potential to transform the way the entire travel industry processes and manages online payments, enabling direct peer to peer payments and essentially cutting out the middleman.
"The sharing economy has flourished under Uber and Airbnb. However, users have to rely on an intermediary like Uber to hail a ride. Blockchain opens the door to direct interaction between parties — resulting in a truly decentralized sharing economy," says Mike.