Infor: How new technologies are boosting talent management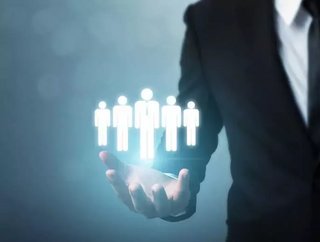 As the digital revolution continues full throttle, Artificial Intelligence (AI) is set to impact every industry in some format or another.The birth of A...
As the digital revolution continues full throttle, Artificial Intelligence (AI) is set to impact every industry in some format or another. The birth of Amazon's Alexa has propelled AI into the mainstream, prompting many organisations to evaluate its value in a business context. In fact a recent survey found that 38% of businesses are already using AI in their workplace, with 62% expecting it to be in place by the end of this year.  
One area in particular where AI is driving change and delivering benefit, is HR. Faced with inordinate levels of administration and high volumes of repetitive tasks in the recruitment and retention of people, AI can play a role in taking away much of this administration to free up resources for more value-added projects.  
There are two key areas in particular where AI is making waves in 2018: better talent management and the reduction of bias.
See also:
When it comes to talent management, the availability of AI is proving a game changer, with 46% of HR executives saying that AI will transform their talent acquisition capability. When it comes to talent management, AI can help the process of identifying, selecting and developing talent. 
The volume of data we gather on applicants, recruitment processes and employees can inform and shape AI platforms to help recruit the right kind of people into an organisation. These systems not only recruit the right people, but identify likely retention and high performers. 
Through helping HR managers identify new hires with the highest probability of success, they can be placed in the right positions, given the precise level of training required and supported by the right people. Essentially AI can expedite candidate assessment and time to hire without compromising quality or standards.   
In the same vein, AI has a valuable role to play in eliminating unconscious bias and discrimination around a candidate's age, sex, race or religion from the recruitment process. According to McKinsey's Why diversity matters, companies in the top quartile for racial and ethnic diversity are 35% more likely to have financial returns above national industry medians, while gender-diverse companies are 15% more likely to outperform their peers. A successful workforce contains diverse job histories, cultural backgrounds, levels of education and personalities.
However, overcoming the unconscious bias which plagues so many in recruiting is a challenge. Training people to avoid bias is rarely effective. But through removing 'gut-feel' and training AI to focus solely on attributes pertaining to the role, suitability and anticipated performance the best, most objective decisions can be made.  
The reported benefits are substantial. In fact, one Infor customer in the retail industry made AI-infused hiring decisions that led to a sales increase of $58 per hour. Further research points to a 71% decrease in cost-per-hire, and a threefold increase in recruiter efficiency for companies using AI for recruitment. 
With these kinds of figures being reported it's easy to see why AI is set to surge in HR over the next few years.  But of course, there are challenges in making AI work. While AI might be capable of supporting smarter, more accurate decisions, it is only as good as the level of data, monitoring and training. Data is typically held in disparate systems and must be consolidated in order to present a full picture from which to train the machine learning in AI. Systems and providers must be thoroughly evaluated to ensure the capabilities are robust and fit for purpose. In the wrong hands, it might be easy for a set of incorrect assumptions to prevail – continuous monitoring and evaluation is necessary, particularly in the early stages to avoid this.
And of course, there is the fear factor, with many worrying that AI will replace people. In fact, the opposite is true. AI in a HR context is designed to equip people with additional capabilities which add value. AI can be designed and trained to support whatever you need when it comes to talent management. It is about maximising people power – not replacing it. 
In the same way that Amazon's Alexa helps to place orders, select music or inform us of tomorrow's weather forecast, AI capabilities in HR automate candidate selection, succession planning and development. But in the same way that Alexa needs people to direct and request data, AI in HR stands to add most value in the hand of HR professionals, helping to free up time and resources to focus on bigger challenges such as transformation or new models. And if evaluated thoroughly and deployed in the right way it can turbocharge people power and performance, helping to create the world class organisations of tomorrow. 
Keith Jackson, HCM Solution Consultant, Infor