Taking A 'Magic Leap Towards The Future Of Spatial Computing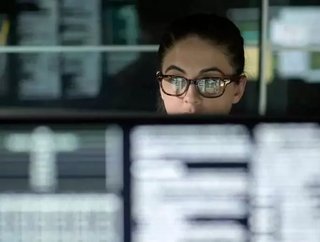 We take a closer look into the spatial computing giant, Magic Leap, and how they are going to rewrite the rules of what we know about the technology...
Business Overview:
Magic Leap, Inc. is an American startup company that released a head-mounted virtual retinal display, called Magic Leap One, which superimposes 3D computer-generated imagery over real world objects, by "projecting a digital light field into the user's eye", involving technologies potentially suited to applications in augmented reality and computer vision. It is attempting to construct a light-field chip using silicon photonics.
Magic Leap was founded by Rony Abovitz in 2010 and has raised $2.6 billion from a list of investors including Google and Alibaba Group. In December 2016 Forbes estimated that Magic Leap was worth $4.5 billion. On July 11, 2018, AT&T invested in the company and became its exclusive partner. On August 8, 2018, the Magic Leap One was made available in the United States through AT&T.
Magic Leap 1:
With Magic Leap 1, an astronaut can float around your hallway, moonwalk across your coffee table, and seamlessly understand the space it's in. It can even look you in the eye.
With Magic Leap 1 you can; meet with anyone, anywhere in the world as if you're in the same room, capture and distribute specialized knowledge within your organization, visualize complex 3D models for collaborative design and reviews and finally, interact with BIM projects in real-time.
Its history:
Magic Leap was founded by Rony Abovitz in 2010. According to past versions of its website, the startup evolved from a company named "Magic Leap Studios" which around 2010 was working on a graphic novel and a feature film series, and in 2011 became a corporation, releasing an augmented reality app at Comic-Con that year. In October 2014, when the company was still operating in stealth mode (but already reported to be working on projects relating to augmented reality and computer vision), it had raised more than $540 million of venture funding from Google, Qualcomm, Andreessen Horowitz and Kleiner Perkins, among other investors.
A November 2014 analysis by Gizmodo, based on job listings, trademark registrations and patent applications from Magic Leap, concluded that the company appears to be building a competitor to the Google Glass and Oculus Rift that "blend computer-generated graphics with the real world". It has also been compared to Microsoft HoloLens.
Before Magic Leap, a head-mounted display using light field had been demonstrated by Nvidia in 2013, and the MIT Media Lab has also constructed a 3D display using "compressed light fields"; however, Magic Leap asserts that it achieves better resolution with a new proprietary technique that projects an image directly onto the user's retina. According to a researcher who studied the company's patents, Magic Leap is likely to use stacked silicon waveguides. 
On April 18, 2016, Magic Leap acquired Israeli cybersecurity company NorthBit. On February 18, 2017, Magic Leap acquired the 3D division of Swiss computer vision company Dacuda. In May 2019 Magic Leap acquired Belgian startup Mimesys, developing volumetric video conferencing software for the Magic Leap platform.
Magic Leap in the news:
Magic Leap has recently announced that its Chief Executive Officer, Rony Abovitz is stepping down from his role.
"As the Board and I planned the changes we made and what Magic Leap needs for this next focused phase, it became clear to us that a change in my role was a natural next step," wrote Abovitz.
"I discussed this with the Board and we have agreed that now is the time to bring in a new CEO who can help us to commercialize our focused plan for spatial computing in enterprise. We have been actively recruiting candidates for this role and I look forward to sharing more soon."
Last month, Magic Leap said it was planning to lay off a number of employees as part of a major restructure. Bloomberg reported the figure to be around 1,000 staff, or half the overall workforce.