TCS reveals how 10 global industries are using AI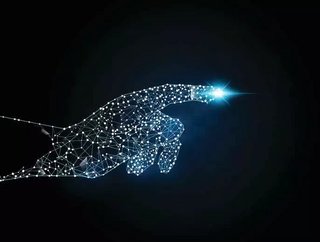 A study by Tata Consultancy Services (TCS) has provided a snapshot of the scale of AI adoption across sectors worldwide, and a flavour of where most val...
A study by Tata Consultancy Services (TCS) has provided a snapshot of the scale of AI adoption across sectors worldwide, and a flavour of where most value is being found – and how.
The study, which quizzed 835 executives across a number of distinct industries, found that more than 80% of companies are already investing in and actively using AI as part of their operations, while almost 100% indicated they would begin or extend investments over the next two years.
But what exactly is AI in this context? Artificial Intelligence is a term with as many connotations as the thing itself has potential applications. For the purposes of this study, TCS defined AI as technologies which could automatically sense unstructured data (e.g. voice, images), interpret meaning and form conclusions from that data, learn from it, and make decisions based on it.
Most respondents predictably indicated that investments in technology of this type were mainly directed at their IT functions, but outside that it's the areas of sales, customer service, marketing and finance that are seen as chief beneficiaries.
See also:
A headline finding is that the insurance industry is outspending every other sector with an average annual investment of $124mn. This is followed by fast-moving consumer goods (FMCG) and high-tech companies, which averaged a spend of $125mn on AI projects.
Industries rushing to catch up include media services and healthcare. But the study suggests they're doing just that, with greater relative increases in AI investment across these sectors than any others by 2020.
Perhaps surprisingly given the tenor of most media commentary around industrial AI, most firms report few concerns over the impact of AI on job security. A separate Capgemini report also recently suggested that far from using AI to help automate jobs and lay off expensive workers, companies are in fact largely using AI to drive up value and are actually increasing their workforces as a result. TCS's survey respondents seem to support that conclusion. Their number one concern is securing their AI deployments against malicious attack.
"Businesses are getting their heads around where the best application of this technology will be, and that's no easy task. What's clear, however, is that big investments are being made and that almost no corner of a firm's operation will be left untouched," says K. Ananth Krishnan, CTO at TCS.
SECTOR BY SECTOR: HOW 10 INDUSTRIES ARE USING AI
Automotive
AI plays a role in two thirds of automakers' IT functions, with a similar proportion of companies in the sector leveraging it in their manufacturing processes. A third of automotive companies use AI in their R&D activities, particularly in association with autonomous driving and driver attention monitoring. AI is playing a growing role in vehicle marketing, helping automate customer service enquiry responses. BMW has notably deployed AI bots to engage potential customers of its 'i' electric vehicle range. Most automakers predict the largest AI investments will be seen in the manufacturing realm, driving up productivity and optimising supply chains and processes.
Banking and financial services
Almost 90% of finance companies report cognitive technology now being a vital tool in delivering efficiency and value to the task of managing complex transactions, such as loan applications, customer credit scoring, and trading. Banks are investing in tools to analyse vast quantities of unstructured data in order to make better trades or improve their judgement of risks; venture capitalists are using AI to better understand which companies they fund. Finance firms on average have driven revenues up by 17% using AI, and reduced costs by 13%.
Consumer packaged goods
Most companies report leveraging AI in a customer-facing capacity, in sales, marketing and customer service, as well as in their manufacturing functions. Kraft, for example, is using machine learning to power the delivery of personalised recipes to customers via their mobiles. On average, companies in this sector saw a 12% hike in revenues, with a similar level of cost savings.
Energy
The only sector surveyed where 100% of the companies involved reported active use of AI was the energy sector. Companies are largely directing that investment towards their IT, logistics and distribution functions. Large energy companies are using AI in accounts departments to shave off thousands of man hours in dealing with huge numbers of routine supplier transactions. It is also being deployed to more efficiently decipher very large datasets in exploration as well as at the drill face. Much investment is being driven by a need to reduce costs as demand for oil and gas begins to flatten over the coming years.
Healthcare
Almost 90% of healthcare companies are using AI, but contrary to headlines reporting AI's role in delivering revolutionary diagnosis and treatment for patients, most companies say they are using it in IT, finance, and marketing.
Less than a quarter of the companies surveyed cited R&D as the main focus of their AI investment, with just 11% saying it would be a major area for investment in the near future. While the potential of technologies such as IBM's Watson in healthcare are clear, and IBM is committing huge resources to the effort, it has also publicly stuttered amongst early adopters. Caution is understandable, then: While most companies surveyed said security was their primary concern, healthcare companies say cultural change around acceptance and trust is a leading obstacle to progress.
High tech
Excluding companies whose reason for being is AI in of itself, almost all hardware and software makers say they use AI, with 80% saying the bulk of their investment has been in IT – particularly in the area of cybersecurity. Customer service and sales and marketing are other key areas. Google is a preeminent example of using AI internally to continually improve its search and advertising targeting algorithms. Likewise, the leading social media platforms. Intel claims an AI-led approach to sales targeting is expected to deliver $20mn in additional revenue.
Industrial manufacturing
85% of large manufacturing companies say they are already using AI to drive value in their businesses. Most investment was in areas of IT, before manufacturing processes themselves. But in that there's a large overlap – the principal IT application of AI is in production management.
Otherwise, manufacturers are deploying AI in such areas as labour scheduling, troubleshooting assembly line problems, and automated plant management. In some cases, manufacturers are leveraging AI as an after-sales service with their products. Boeing, for example, is investing in AI as a means of helping customers better manage aircraft maintenance.
Insurance
Pound for pound, insurance companies are spending more than any other industry on cognitive technologies. On average, insurance companies are spending almost twice as much ($163mn) as companies in other sectors.
The high volume of investment in AI can be attributed to an industry already hugely affected by the entry of disruptive startups. The reaction has been digitisation and self-disruption in the face of existential threat. The benefits have been found; insurance companies report 15% increases in revenues and a similar drop in costs. A key driver has been advanced analytics.
Media and entertainment
The application of cognitive computing in the distribution of media is nothing new for the internet age. Amazon was a pioneer in using machine learning to power book recommendations. Spotify is exploring how deep learning can help it recommend music to customers based on their acoustic preferences.
But while the average investment across the industry lags behind other sectors, it is expected to double to an average of $47mn by 2020. The areas of content production and distribution are likely to see some of the most interesting innovations. Associated Press is already producing written content with AI, while digital advertising is at the forefront of AI technology as content and platform owners seek to prop up value in an ever-tightening competitive landscape.
Retail
AI is powering efficiency and transformation right across the retail sector and its supply chain. From the personalised upselling of products to customers with smart recommendations online, through to automated warehouses and even automated delivery, the foundational impact of the technology is the reason 91% of retail companies say they already use it extensively. Almost 50% of retail companies expect AI to have the biggest impact in their sales and marketing functions.
Advanced analytics are also informing boardroom decisions. Just under 70% of retail companies reportedly use AI to analyse industry trends, gauge customer sentiment and derive insight from historic sales data in order to make more informed strategic decisions.