Web Summit: Samsung's smart, IoT-enabled home of tomorrow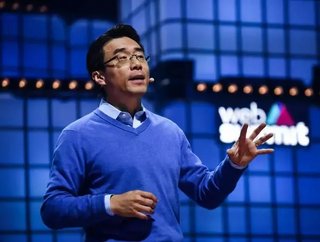 One of the most illuminating talks at last week's Web Summit technology conference came from Samsung Electronics' Chief Innovation Officer, David Eu...
One of the most illuminating talks at last week's Web Summit technology conference came from Samsung Electronics' Chief Innovation Officer, David Eun. 
With 300,000 employees and a revenue of over $210bn, Samsung Electronics is undoubtedly one of the world's biggest technology companies, and Eun's talk focused on an area where the full breadth of Samsung's products can interact; the home.
Eun believes that we are on the cusp of a third phase of home technology. The first saw the introduction of refrigerators, microwaves and vacuum cleaners, though "each stood alone, serving a single mechanical purpose." Continuing, Eun explained that "the second phase began more recently, connecting our devices and appliances to the internet, leveraging sensors and software to bring it all together, giving us what is now referred to as the connected home."
Eun expects the current, second phase to be accelerated by technologies such as 5G. "With the advent of 5G, the percentage of connected devices in the home will continue to grow," he said. "In the near future, the question won't be, 'how many devices are connected?' The question will actually be, 'how many devices are not connected?'" Another promising avenue sees technology migrating from palms to everyday objects. "The majority of voice assistants live on smartphones and speakers, today. But I believe, in the future, it's conceivable that most every device and appliance will have voice assistance built in."
SEE ALSO:
The third phase, as Eun sees it, is built around "experiences". "I believe that technology in the home is ready to undergo its own reinvention," said Eun. "People want their devices to be more than just amazing connected things. They want them to be creators and enablers of experiences. This future is possible because the foundation of connected devices, along with new technologies, is bringing the digital and the physical worlds together."
Samsung sees the potential of internet of things (IoT) technology in every room of the house. Regarding the kitchen, for instance, Eun said: "It's a place that will intelligently provide everyone living in your home with the meal planning and preparation to enable a healthier and happier lifestyle. And these aren't just kitchen appliances that simply store, cook and keep your food fresh. They will become your nutritionist, your personal chef, and your shopping assistant." Of the bathroom, "It will be transformed into a wellness and health center, constantly checking in and sampling key health indicators of your overall well-being."
It's clear that Samsung is not alone in this endeavour, with Eun's thinking around video being very similar to Facebook's Portal product. "Think about the potential to bring video into the home in more immersive ways. Excited grandparents will now be able to experience their grandchildren's first steps, no matter where they are." Such synchronicity of thought demonstrates, perhaps, that the industry is indeed trending in the connected, smart home direction.
(Image: Web Summit)