Wimbledon's 2017 video output to be served up by IBM's AI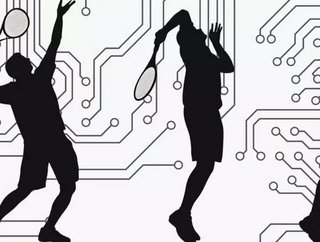 Wimbledon, the world's oldest tennis tournament, will serve up a cutting-edgemedia experience powered by artificial intelligence in 2017, courtesy of it...
Wimbledon, the world's oldest tennis tournament, will serve up a cutting-edge media experience powered by artificial intelligence in 2017, courtesy of its partnership with IBM.
The US tech giant will use its third year as a sponsor of the tournament to further embed its Watson AI platform into operations at the All England Lawn Tennis Club (AELTC) in July. As well as enhancing its provision of data insights into matters on and off the court, 2017 will see the addition of automatic video editing to Watson's task list.
With three games per day across six courts, your average Wimbledon-employed human is faced with hundreds of hours of footage from which to curate the best highlights for distribution to fans and broadcasters. Doing that in real-time, as today's always-on audience demands, is a costly challenge. 
Enter IBM, which says its Watson scientists have built a system utilising "analysis of crowd noise, players' movements and match data" to automatically compile highlights for the use of Wimbledon's editorial team. The machine has learned how to do it by ingesting thousands of hours of court action, and IBM says it will even monitor the tenor of social media activity to inform its choices.
The match data component itself is another string to the Watson bow. Separately, its APIs will tap a baffling array of real-time metrics, from radar guns to court-side statisticians, to illustrate and present real-time insight to fans via a service dubbed IBM SlamTracker.
It's all part of a Wimbledon drive in recent years to embrace digital innovation, not just as a means of shedding a stuffy image, but to seize control of its commercial destiny longer term.
Next year's tournament will be the first where the AELTC itself becomes the lead broadcaster, eschewing an 80-year relationship with the BBC, and sees this year's showpiece as an opportunity to test the scope of technologies it can deploy as it takes control.
Where TV infrastructure has historically been determined by the requirements of an external lead broadcaster, it will now decided by AELTC itself. It's a move aimed at diversifying the coverage options available to international audiences and broadcasting rights holders, and in so doing unlock more lucrative commercial opportunities around the world.
"We are excited for this year's developments, yet again improving and developing our digital strategy for fans to make the most of their experience year-on-year," said  Alexandra Willis, Head of Communications, Content & Digital at the AELTC.
"In an increasingly competitive sporting landscape, IBM's technology innovations are critical to continuing our journey towards a great digital experience that ensures we connect with our fans across the globe – wherever they may be watching and from whatever device that may be."
For IBM, it's another opportunity to demonstrate the ability of its AI technologies to translate vast amounts of often unstructured data into meaningful commercial results.
"Cognitive computing is the next revolution in sports technology and working with us, Wimbledon is exposed to the foremost frontier of what technology can do, as we work together to achieve the best possible outcome for the brand and the event," added IBM's Sam Seddon, who's working with Wimbledon for IBM.
"Cognitive is now pervasive from driving the fan experience, to providing efficiency for digital editors to IT operations."