AWS announces $100m programme to boost generative AI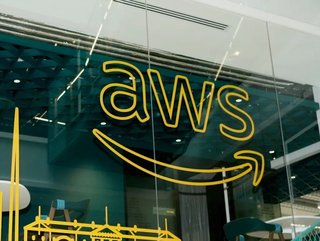 AWS' announcement builds on more than 25 years of deep investment in developing AI technologies for customers. Pic: Amazon
AWS is investing $100m in a new programme to accelerate enterprise innovation and success with generative AI for customers worldwide
Amazon Web Services (AWS) has announced the AWS Generative AI Innovation Center, a new program to help customers successfully build and deploy generative AI solutions.
AWS is investing US$100m in the programme, which will connect AWS AI and machine learning (ML) experts with customers around the globe to help them envision, design, and launch new generative AI products, services, and processes.
The news from AWS is the latest in a number of announcements of investments to help grasp the potential of AI.
With Google Cloud and IBM recently declaring new ways in which they plan to help customers accelerate their AI journeys, Accenture announced a US$3bn investment over three years in its Data & AI practice.
Generative AI Innovation Center is the latest step in 25 years of AI investment
AWS' announcement builds on more than 25 years of deep investment in developing AI technologies for customers and is just one part of AWS's overall generative AI strategy to bring this technology to customers and partners globally.
"Amazon has more than 25 years of AI experience, and more than 100,000 customers have used AWS AI and ML services to address some of their biggest opportunities and challenges. Now, customers around the globe are hungry for guidance about how to get started quickly and securely with generative AI," said Matt Garman, Senior Vice President of Sales, Marketing, and Global Services at AWS. "The Generative AI Innovation Center is part of our goal to help every organisation leverage AI by providing flexible and cost-effective generative AI services for the enterprise, alongside our team of generative AI experts to take advantage of all this new technology has to offer. Together with our global community of partners, we're working with business leaders across every industry to help them maximise the impact of generative AI in their organisations, creating value for their customers, employees, and bottom line."
AWS helping customers benefit from generative AI
The AWS Generative AI Innovation Center team of strategists, data scientists, engineers, and solutions architects will work step-by-step with customers to build bespoke solutions that harness the power of generative AI. For example, healthcare and life sciences companies can pursue ways to accelerate drug research and discovery. Manufacturers can build solutions to reinvent industrial design and processes. And financial services companies can develop ways to provide customers with more personalised information and advice.
One such company which is benefiting from AWS' generative AI knowledge is Highspot: a sales-enablement platform that increases the productivity of sales teams.
"Highspot is obsessive about helping our customers drive efficient growth by delivering capabilities that unlock new levels of sales productivity," said Kurt Berglund, Vice President of Science at Highspot.
"The potential generative AI brings is huge and at Highspot we're leveraging it to transform sales enablement and continue levelling up the value we give our customers. The AWS Generative AI Innovation Center is providing us with novel solutions and creative guidance for some of the most complex challenges and opportunities involved in bringing generative AI workloads to life at scale."